3/1/2022 Watchlist
It's the first of the month. Let's have a great month! Very strong market yesterday but gapping down this morning. We will see what the day brings us.
$TSLA doing $TSLA things yesterday. If $856 holds then it should see $900 and then $930.79. Otherwise re-test $834 which will be pretty good support.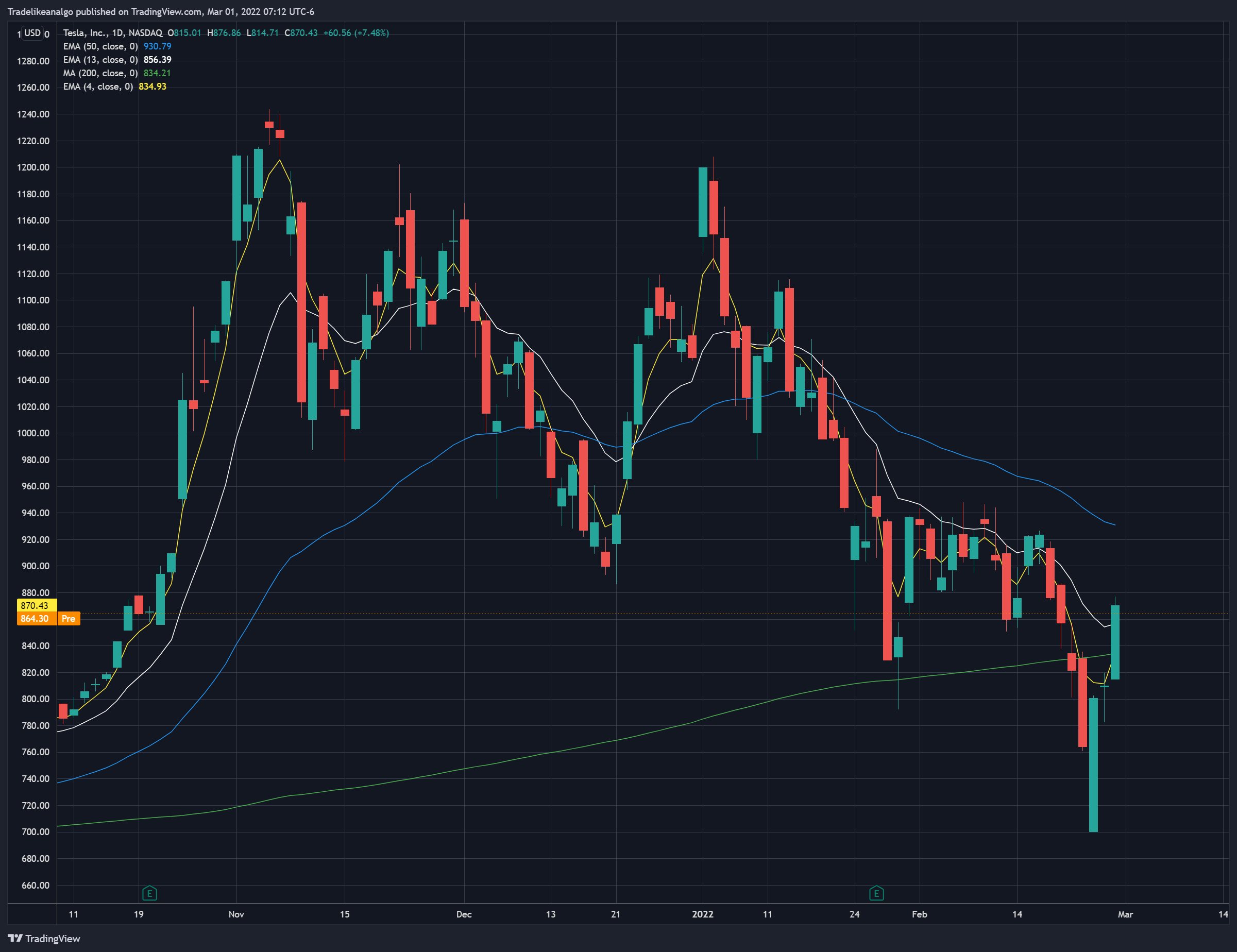 $LMT very strong yesterday with the ongoing war and talks of global defense budgets increasing. Room to all-time highs to $443.
$PANW very strong yesterday as well with fears of cyber warfare. $600 magnet. Will see if it can blow through.
$UPST very strong yesterday. Will look for continuation today. Room to $164 then lots of room to $187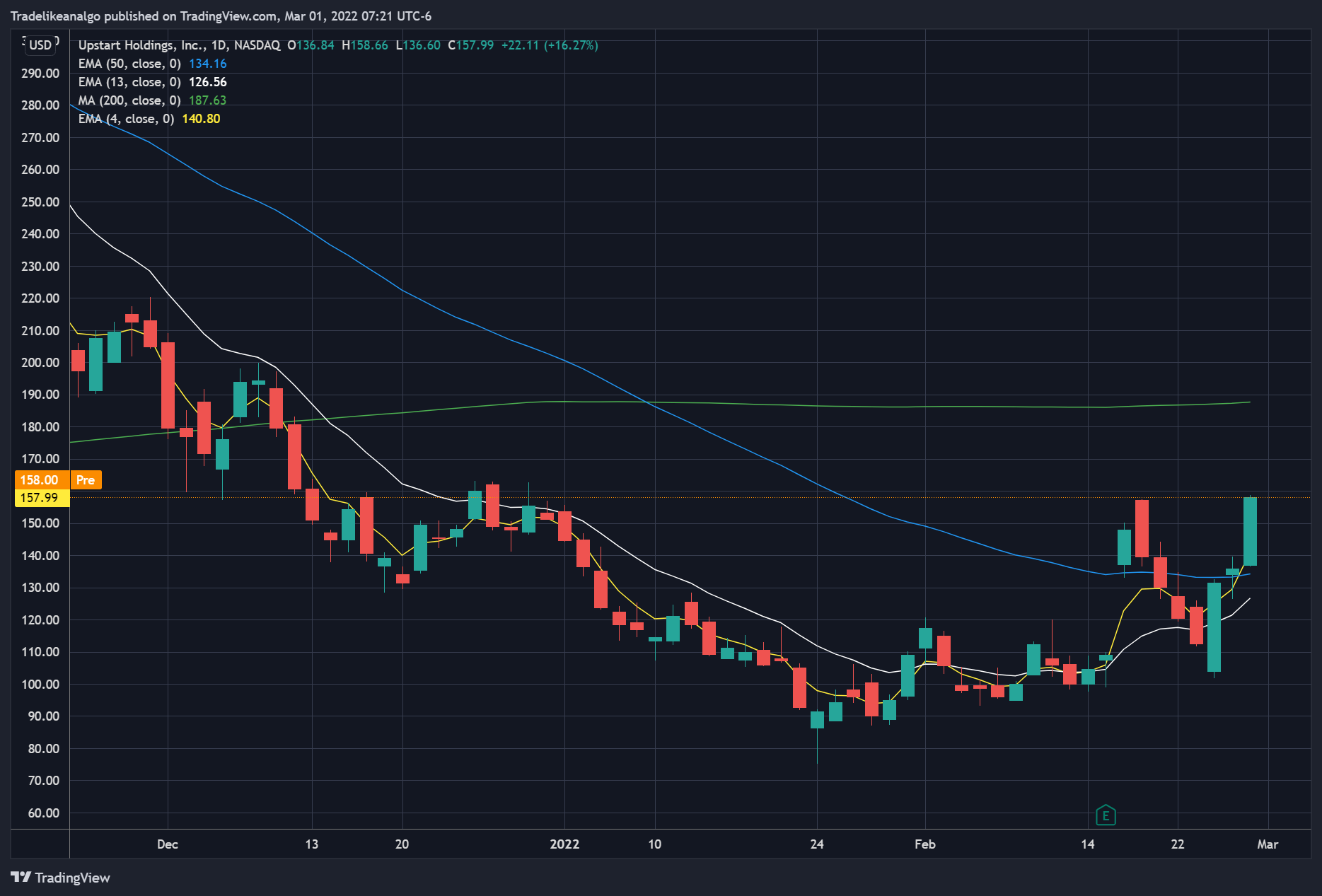 $ZM gapped down on earnings but then recovered before the end of the session to about flat on the day. If $133 can reclaim, it should be able to push to $140 then lots of room to $150.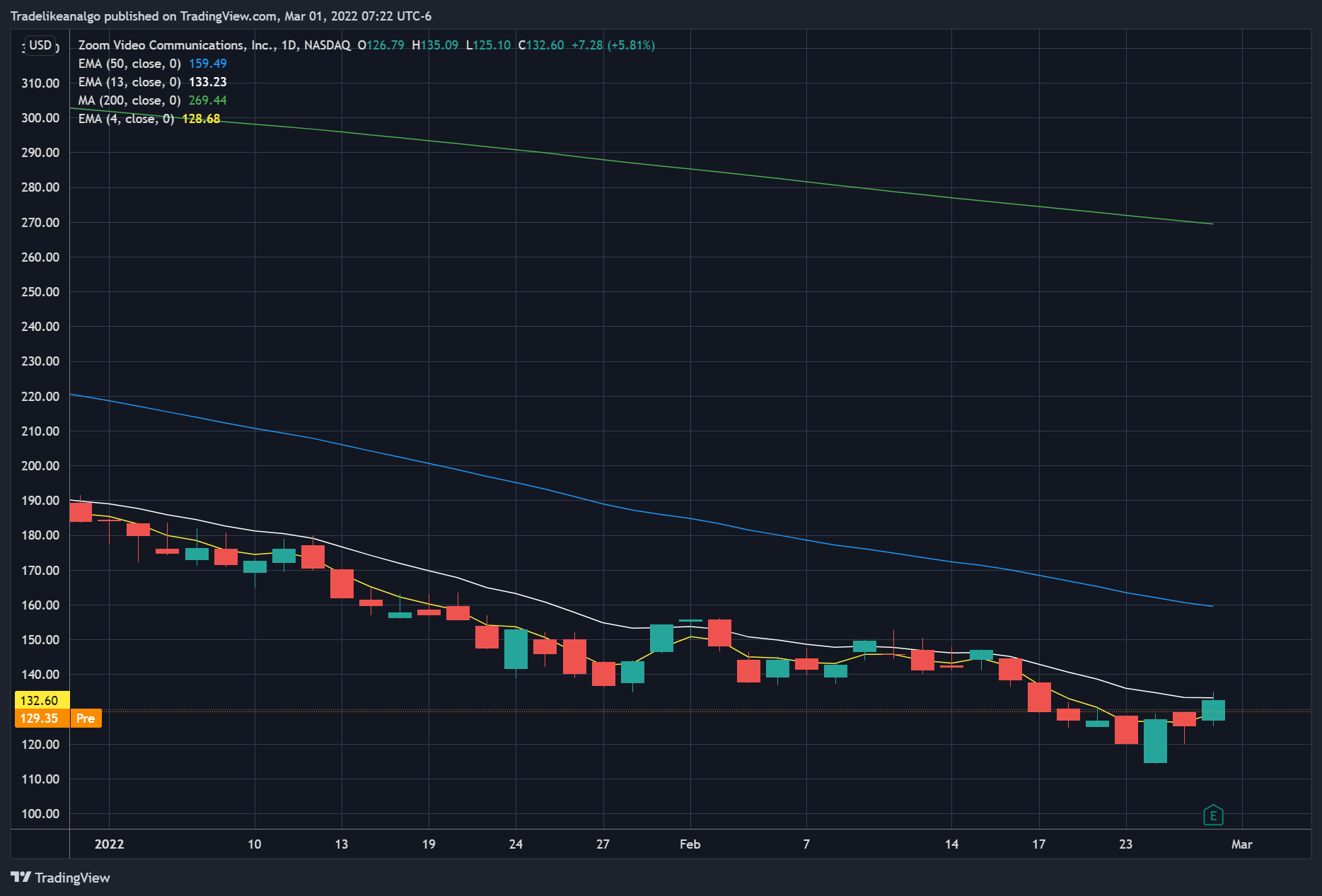 $EPAM has a lot of exposure in Ukraine and withdrew their guidance because of the ongoing invasion. If $200 can't hold, has a lot of room down to $158. If it does hold, room to $238 then $265.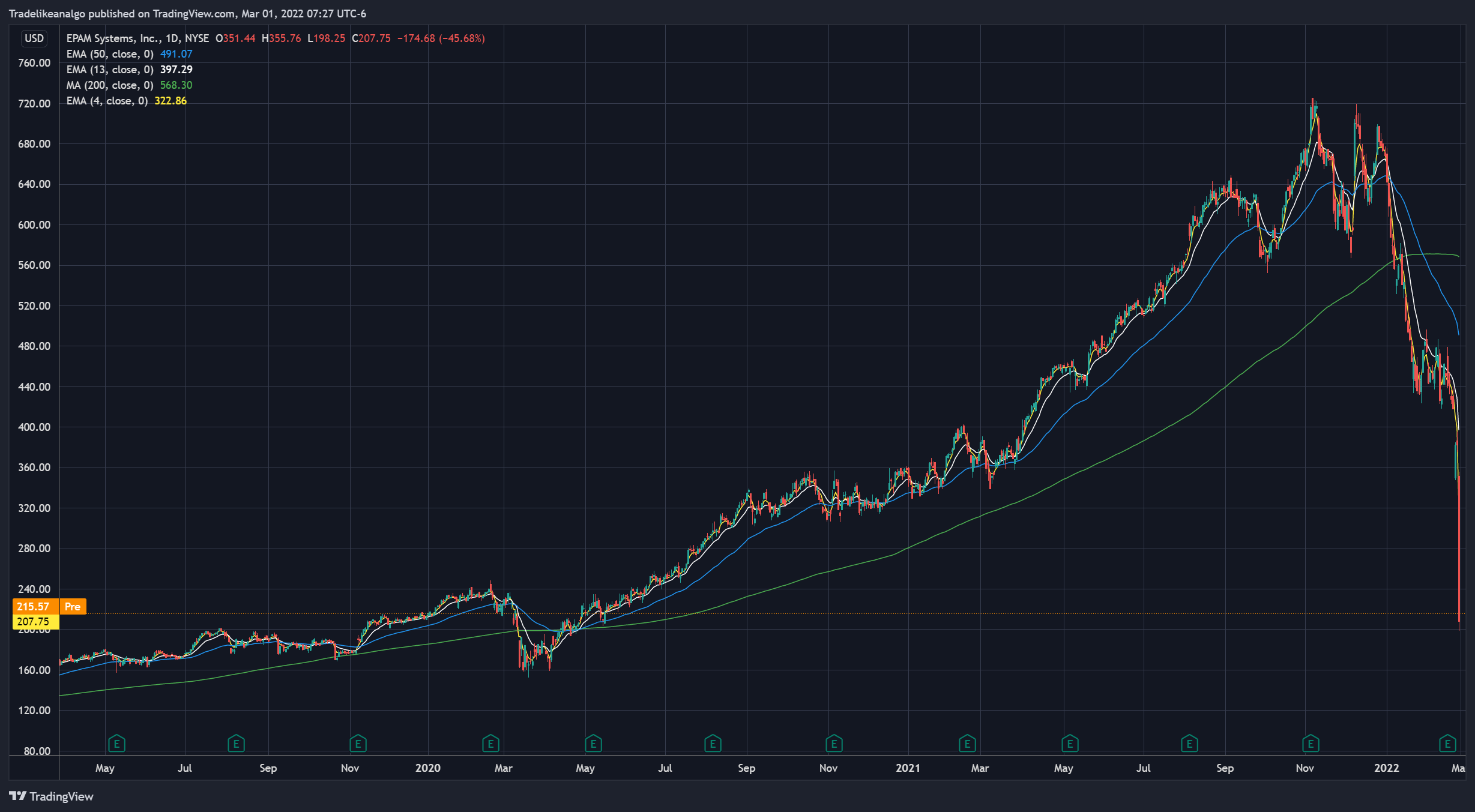 Enjoy this post?

Buy tradelikeanalgo a coffee