3/25/2022 Watchlist
Big watchlist today, lots of potential! Should be a fun lotto friday! Be patient and stay nimble and have a great weekend!
$TSLA been on a roll along with the market. 8 day green streak yesterday. Still has room to $1050 today. Downside room to $975.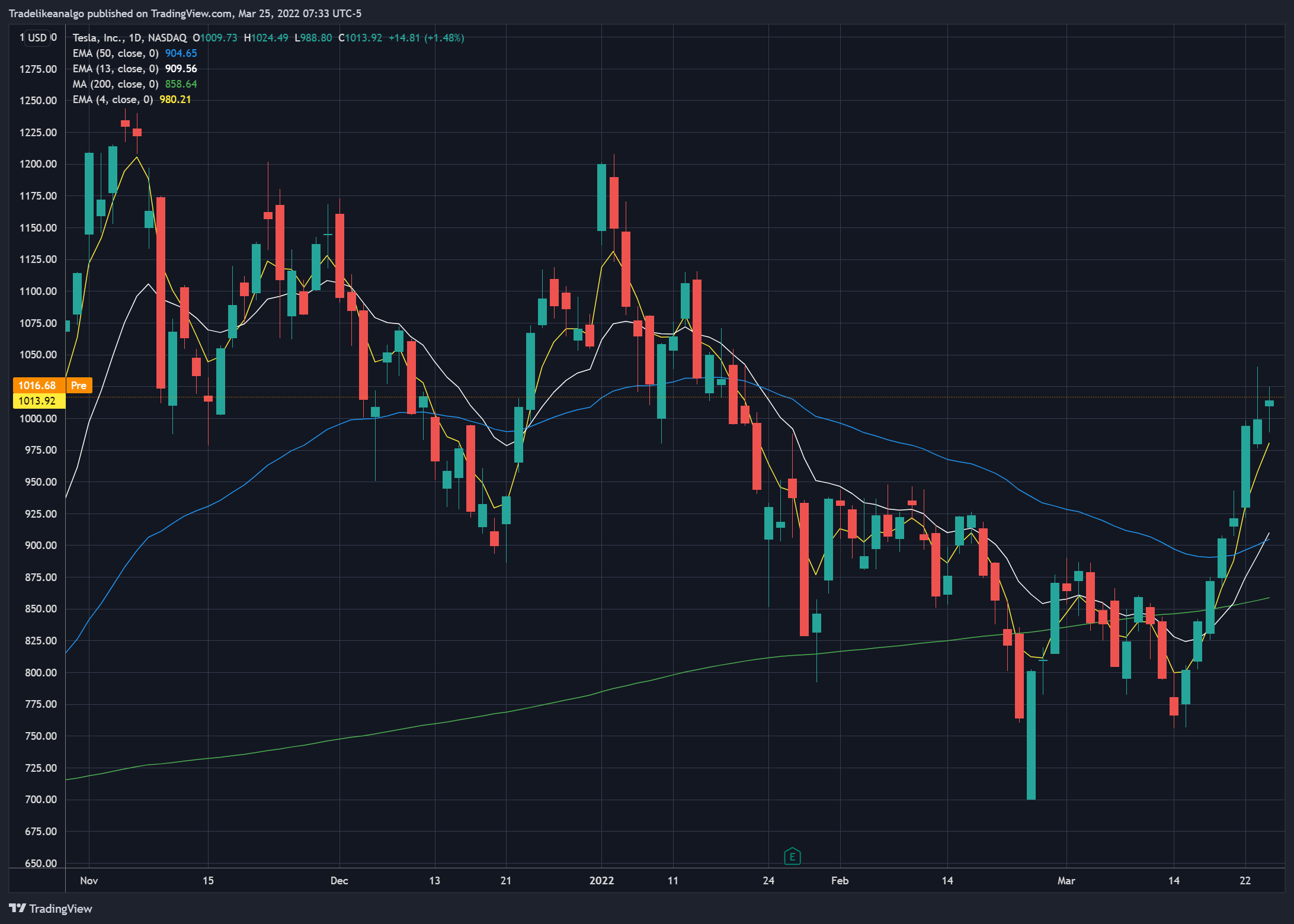 $NVDA crazy strength yesterday. Still has room to $285 then $300. Downside levels $278.9 and $269.50.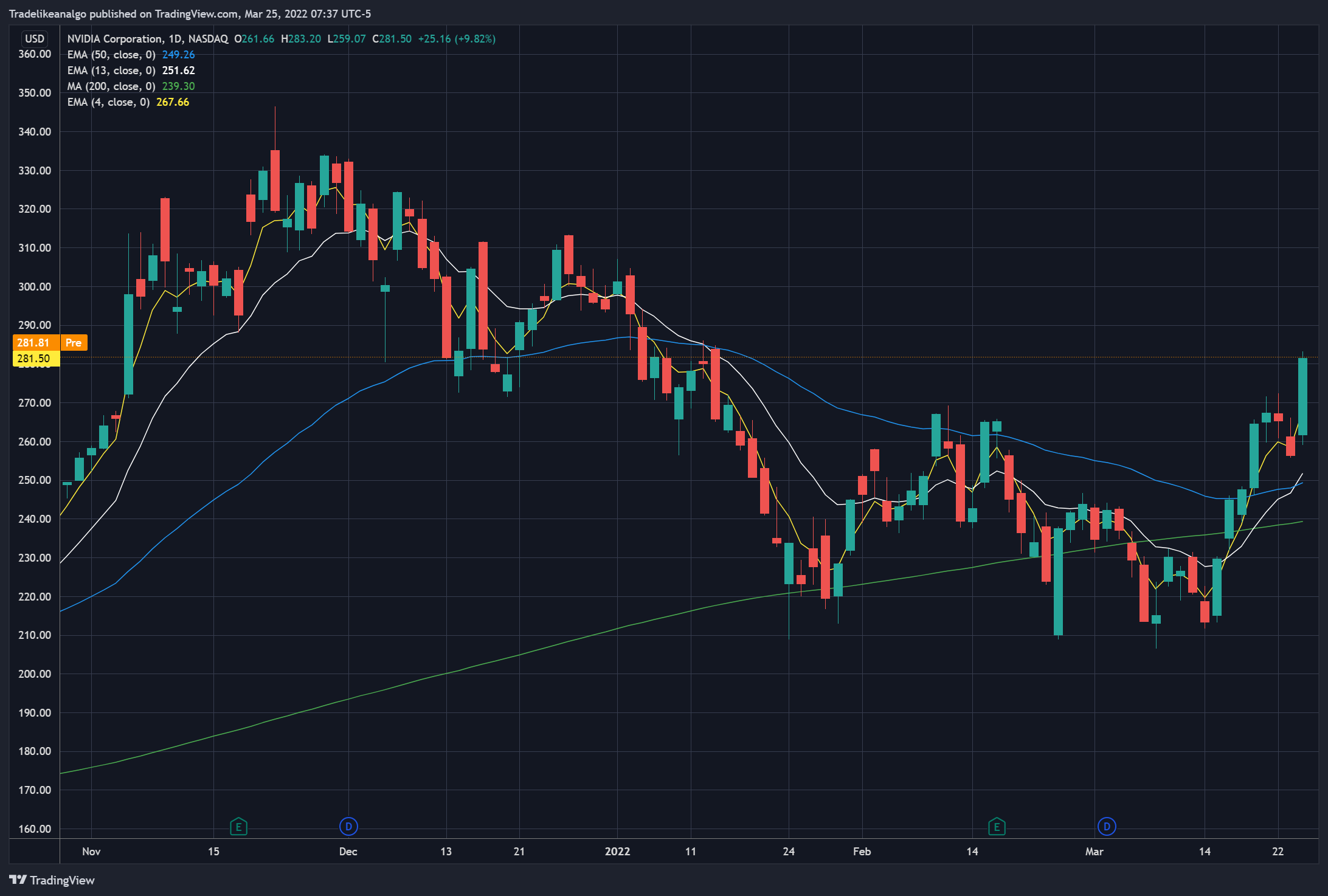 $GME nice push into the close yesterday to end the day green. Room to wednesday's high of $151 then $161 and $165.50. Let's see if we can get a crazy lotto friday!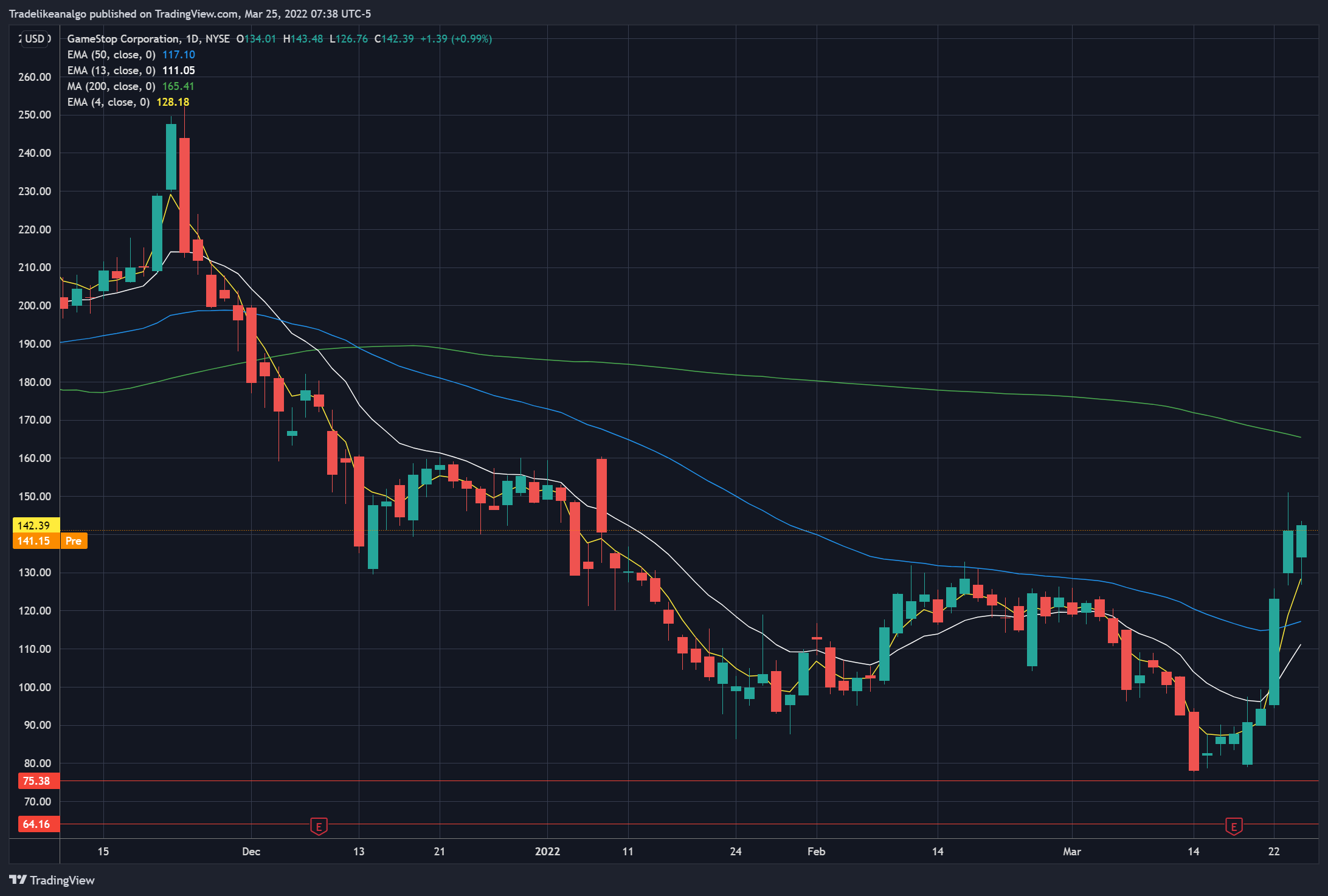 $NIO pulling a bit on earnings. If $21 can't reclaim and hold, room down to $20.50, $20 and $19.30. Otherwise $21.35, $22.12, $23 on the upside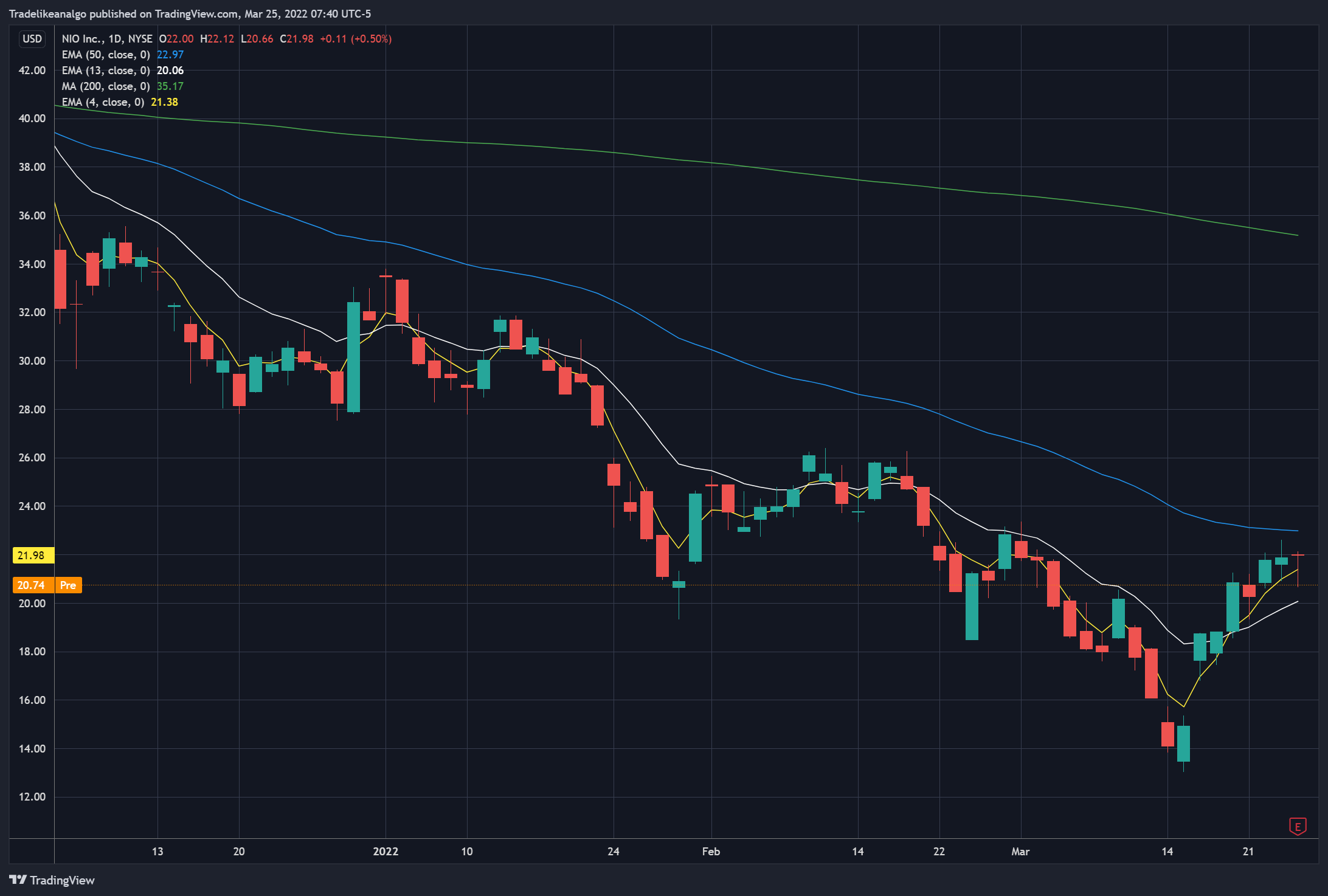 $UNH new all time highs yesterday. Worth a watch as this stock tends to get a little crazy on lotto fridays.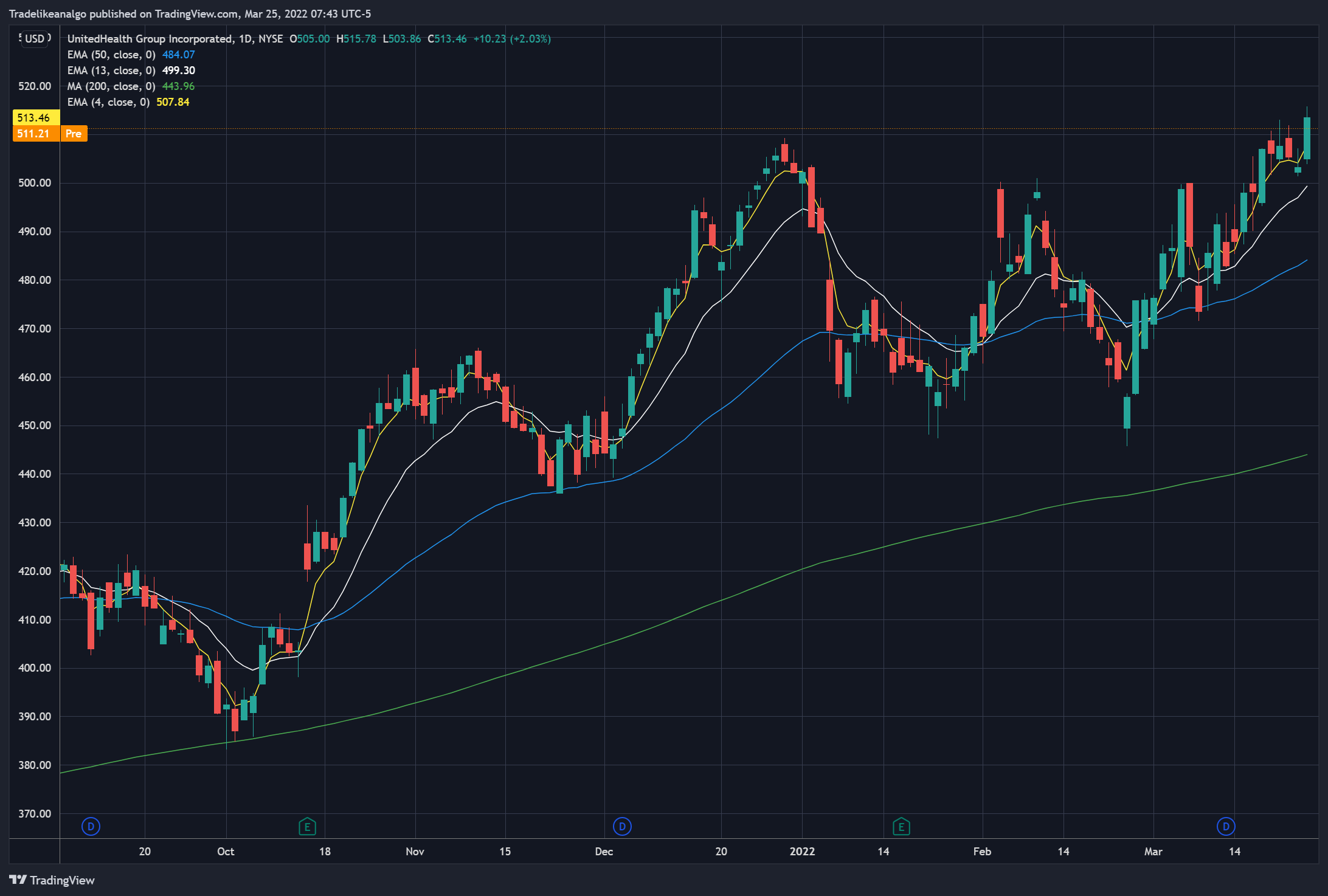 $TLRY pot stocks squeezing. Over $8.50, has room to $9-10 area. Could get wild today.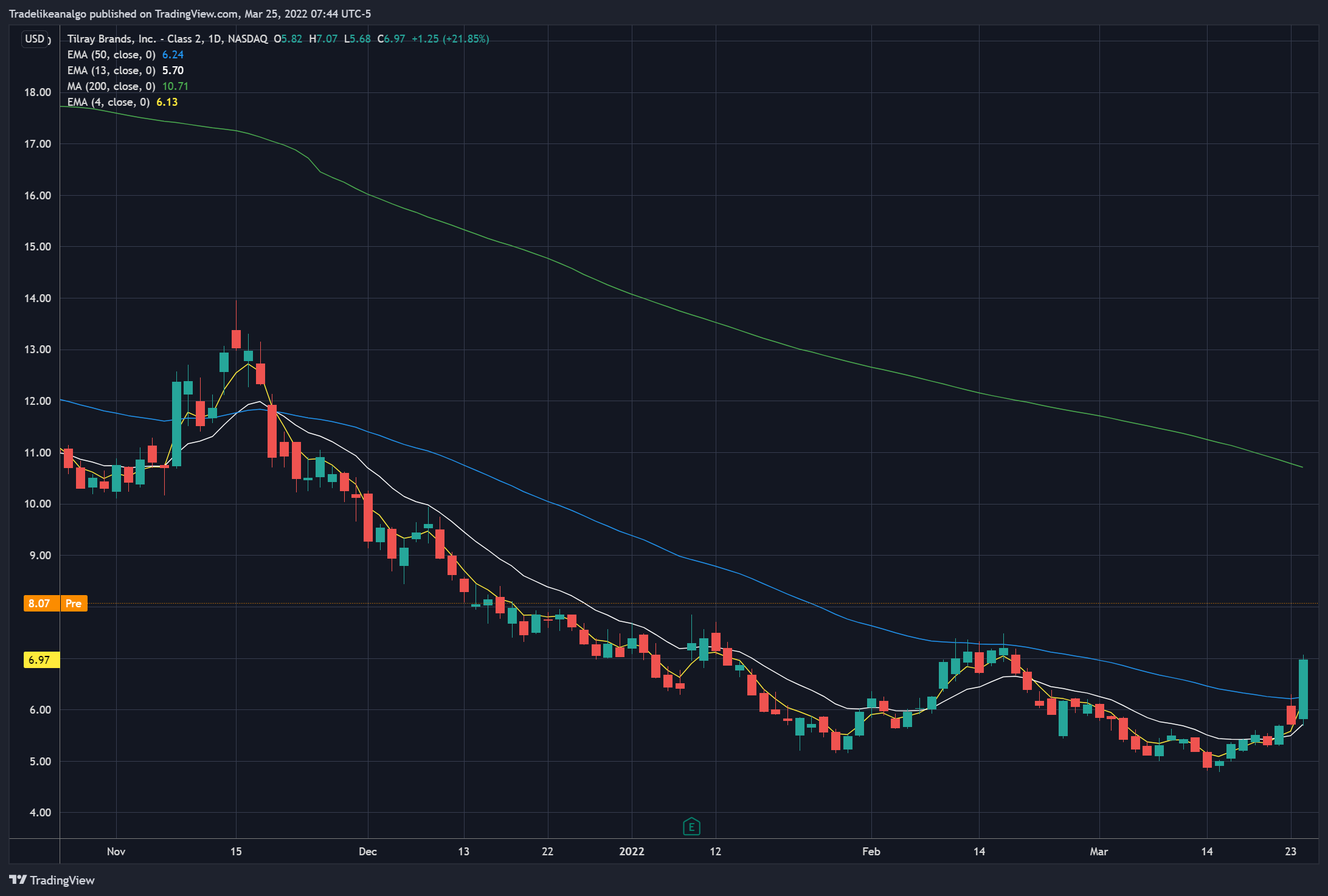 Enjoy this post?

Buy tradelikeanalgo a coffee