3/30/2022 Watchlist
Happy Wednesday! Expecting a choppy day today so I will stay small and be patient. We've had some great market days the past week so no need to push it!
$LULU gapping up on earnings. Room to $383 then $400. $363-$360 needs to hold for continuation, otherwise room down to $350 then $343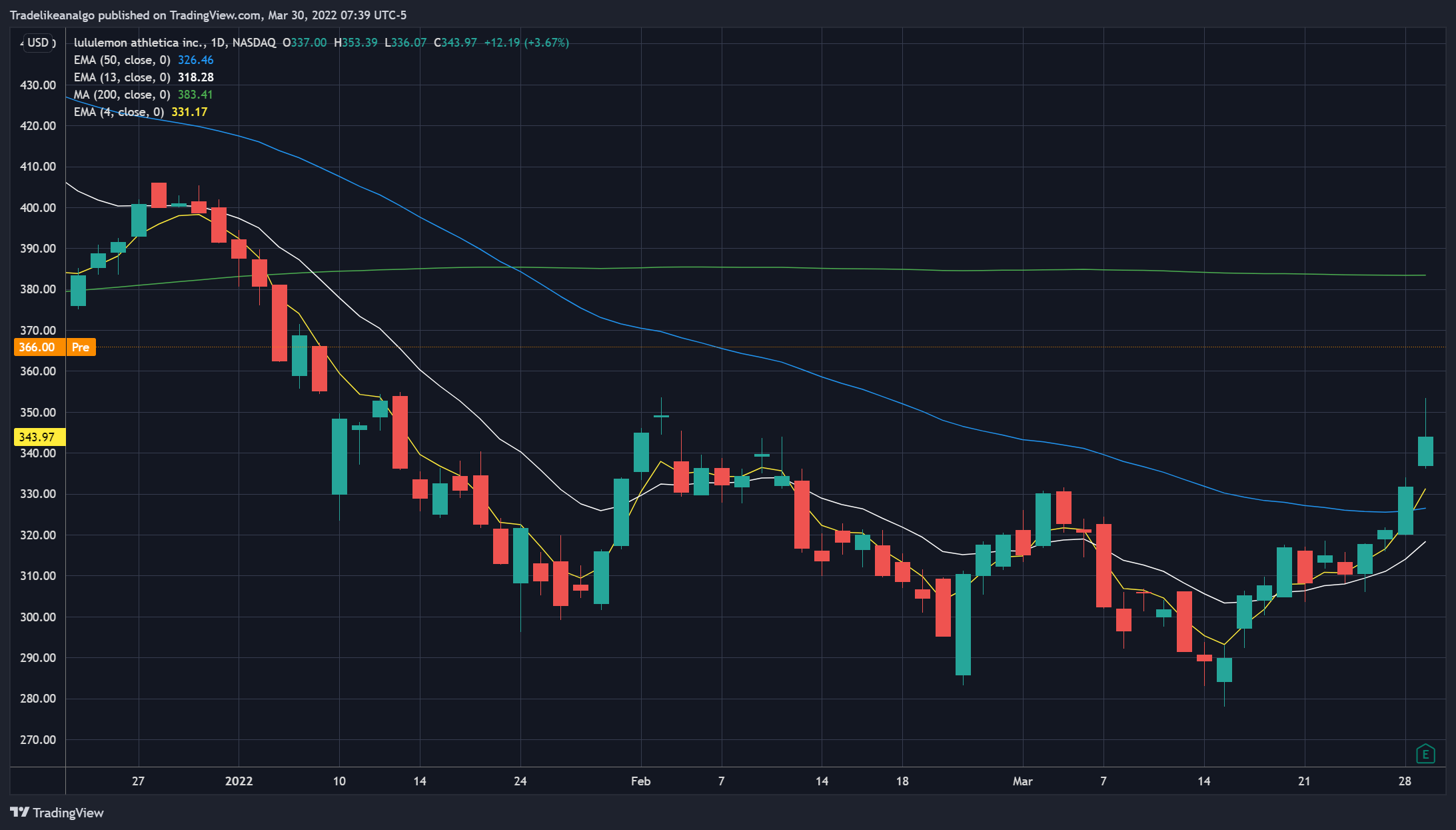 $RH head fakes on earnings. Popped to $422 then pulled to $340, now sitting around $360. If $370 can't reclaim, will look for it to grind back down to $340 then $320.80. If it can hold, grind back up to $395 then $422. They did announce a split which typically has been bullish in this market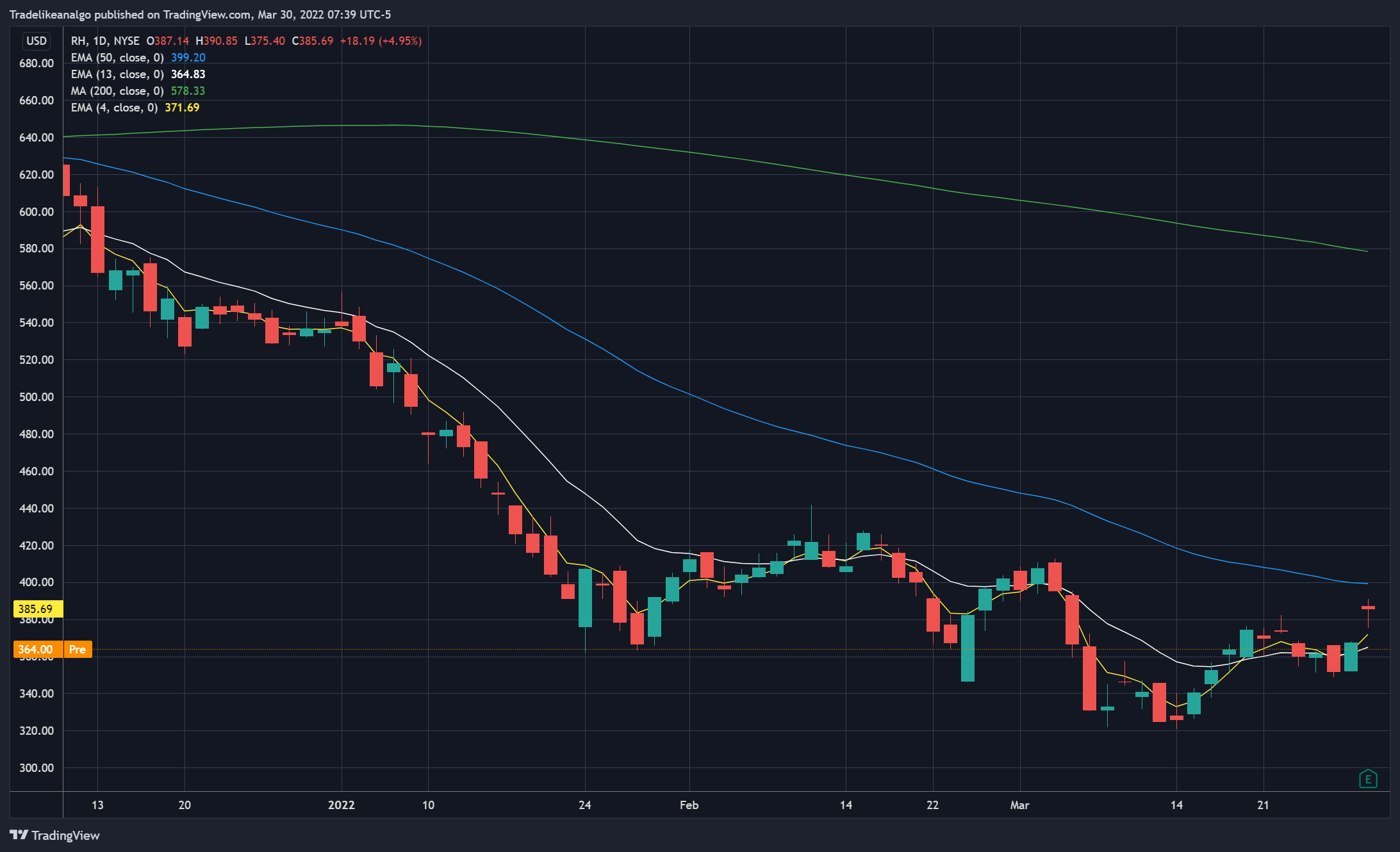 $GME first red day in 11 days. Still holding up ok. Next levels to the downside, $169.80, $163, $150. Levels to the upside, $180, $191, $199.40
Enjoy this post?

Buy tradelikeanalgo a coffee