5/12/2022 Watchlist
Wild week, let's see if it continues! Market hasn't had a sustainable bounce all week. Stocks are getting crushed on earnings, good or bad. Need some capitulation here in order to bounce back higher. $AFRM earnings tonight.

$DIS miss top and bottom on earnings but had way better than expected subscribers. This popped the stock but like most stocks recently, it didn't matter and now its below $100 pre-market. Room down to $96 then $90 if it can't hold $100.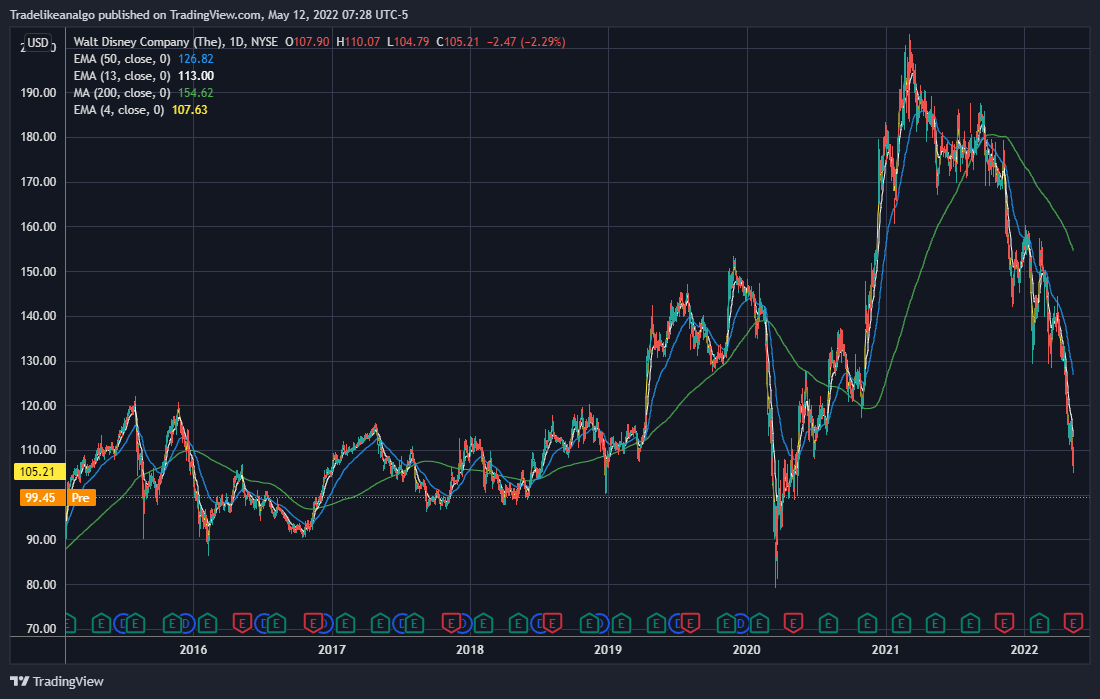 $TSLA gapping down this morning with the market. Losing the $700 right now currently. If it holds under $750, we can hit $650 this week.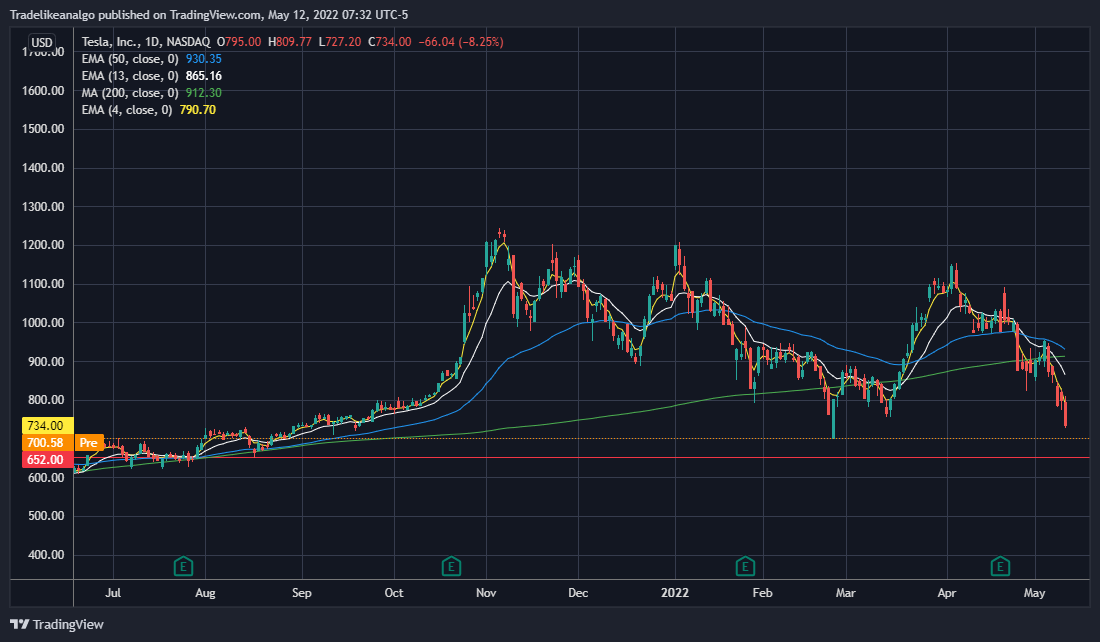 $GME getting ready to test huge support at $78. Below that, it can go off a cliff even more to $50.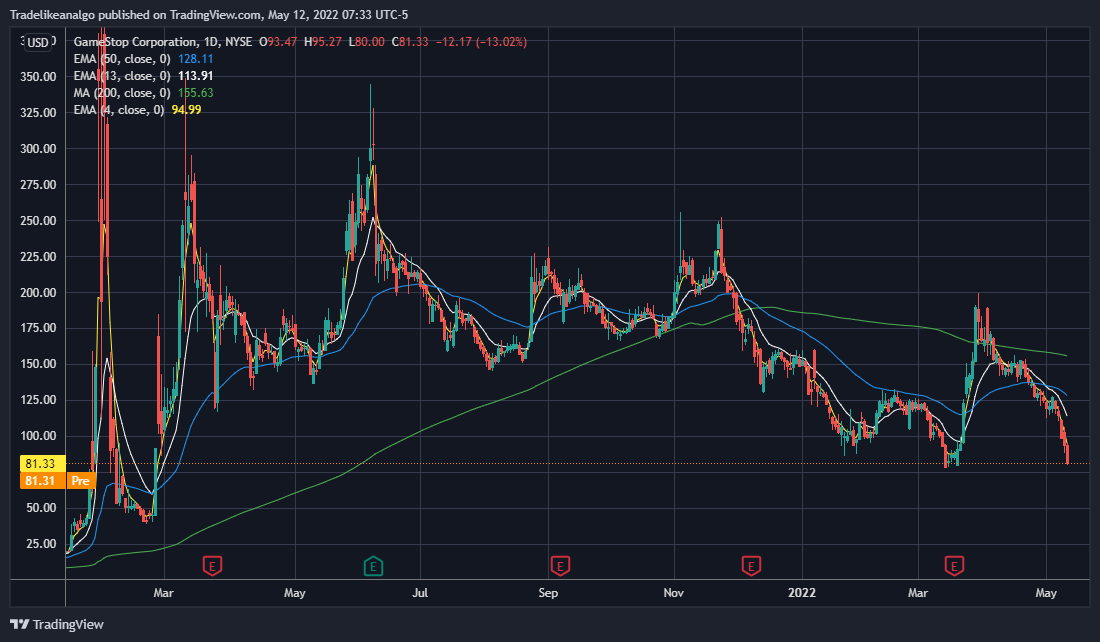 $BTC below the big $29000 support. Room down to $24000. $COIN $MSTR worth a watch, both are hammered down already though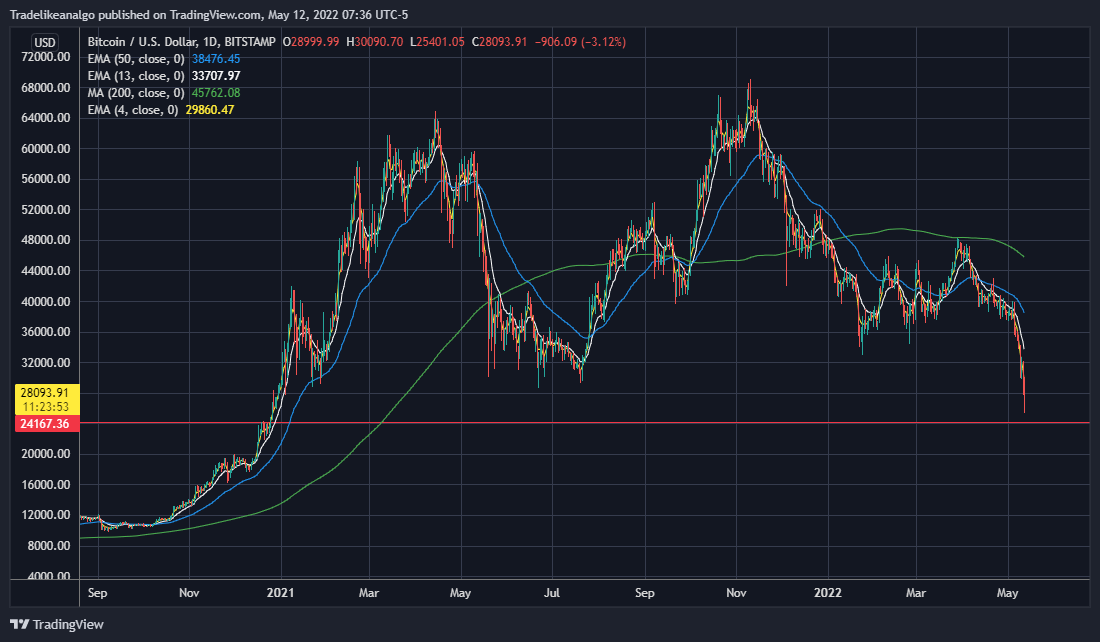 Enjoy this post?

Buy tradelikeanalgo a coffee