5/5/2022 Watchlist
Now that FOMC is over, we should hopefully get more direction now. Will see if the big bounce squeeze can continue or if we just drop back down. Should be an interesting day!
$EBAY gapping down on earnings. $49.50 next level then $47.30. If $49-50 area holds, can bounce back to $52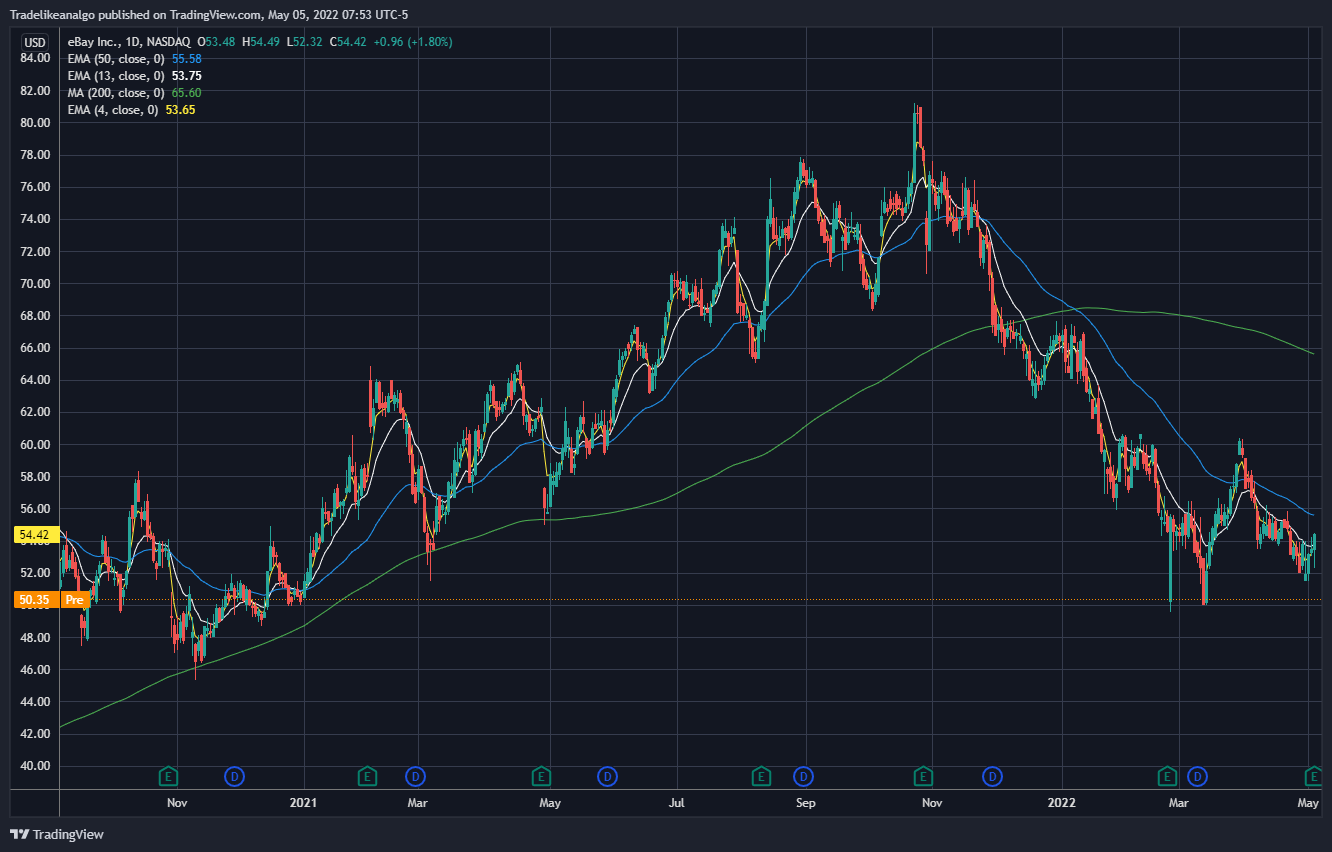 $ETSY gapping down on earnings. $90 big level to hold. If it can't, room down to low $80s. If it holds, room to bounce towards $102
$EPAM gapping up on earnings into the big gap fill area. Lots of room to $375 then $400.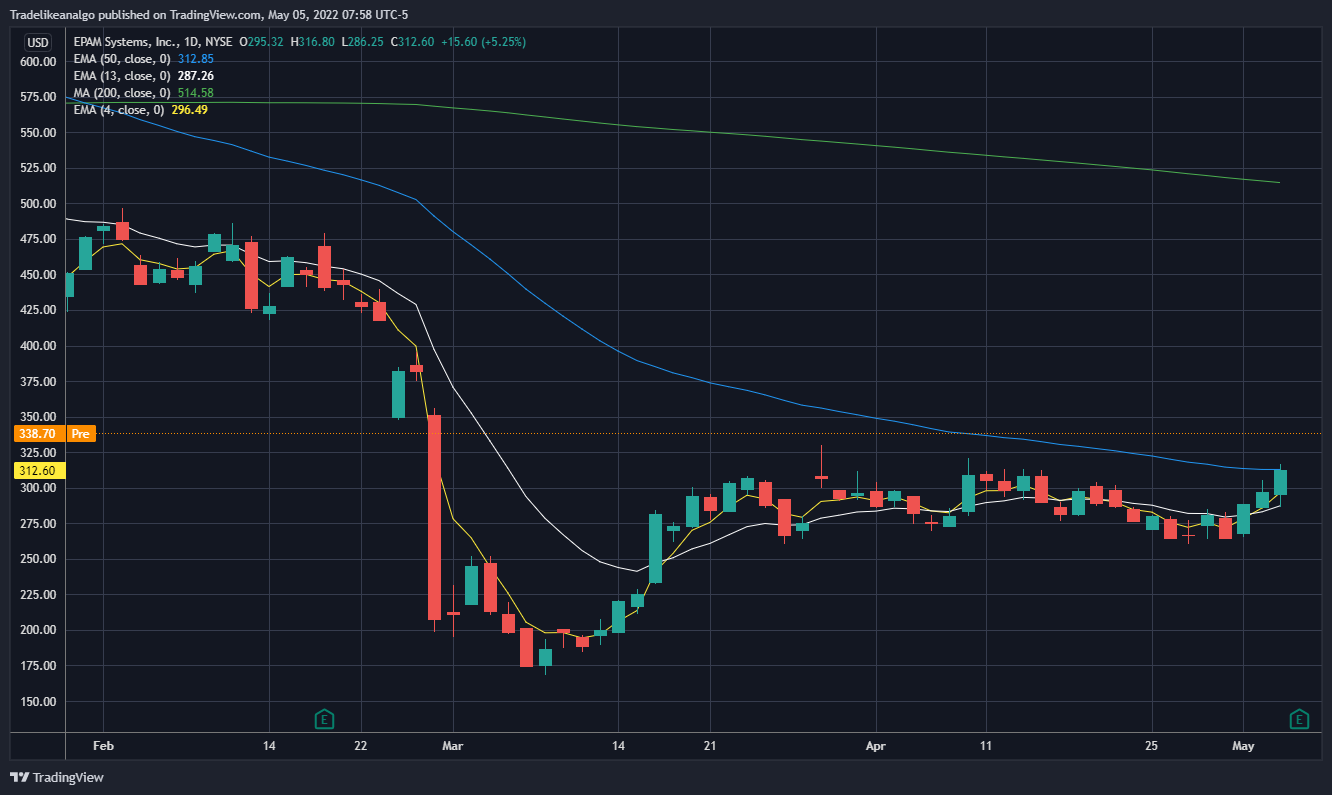 Enjoy this post?

Buy tradelikeanalgo a coffee