5/6/2022 Watchlist
Market gave back all of Wednesday's gains yesterday. $410 on $SPY is going to be the big level today. Break that and we make new lows, otherwise grind back towards $415 then $420. Should be an interesting day before the weekend!
$DASH gapped up on earnings but now about flat. $70 is the big area of support, all-time lows. If it cracks, could get down to $50s, otherwise grind up to $80 then $83.50.
$SQ similar to $DASH, gapped up on earnings but now pulling back a bit. If $100 can't hold, room to $95.50 then $93. Otherwise up to $106.40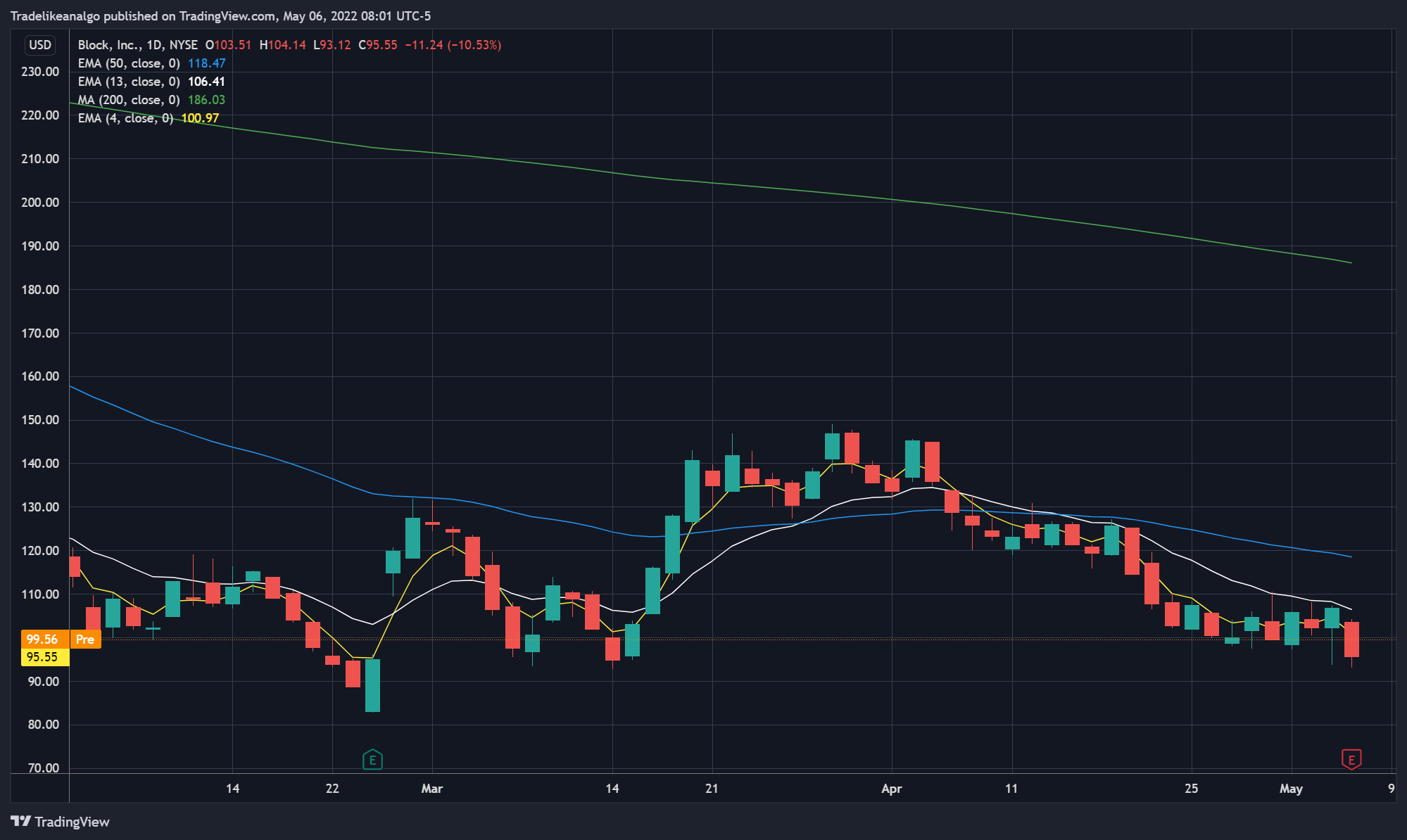 $NVDA looking weak. Gapping down so far this morning. $185 big support, if that breaks, room to $182.80 then $178.50. If it holds, bounce to $189-$191 area.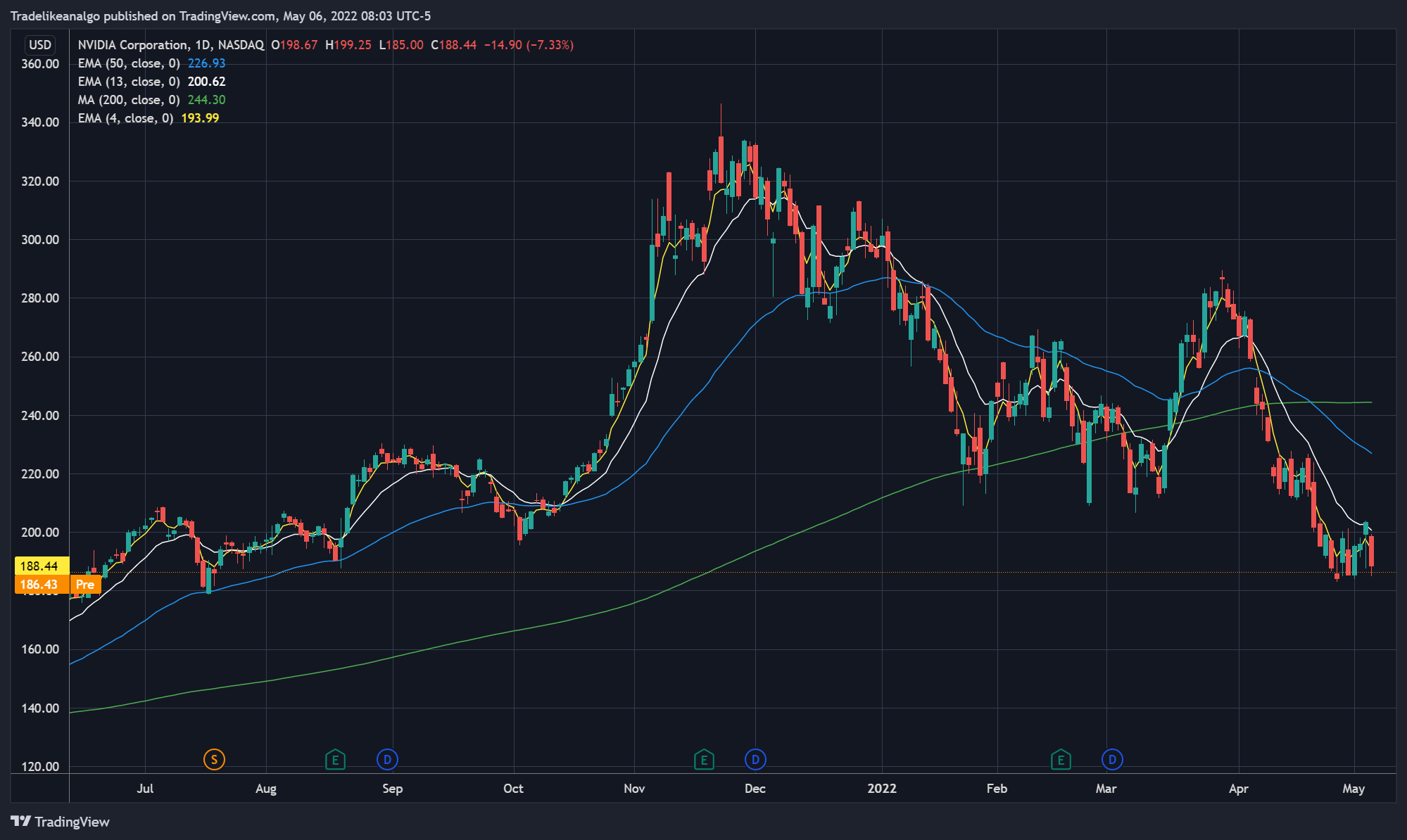 $DOCU sitting at a big level. Below $80, room all the way back down to $70.
Enjoy this post?

Buy tradelikeanalgo a coffee