6/16/2022 Watchlist
Finally getting some range now that FOMC is done but unfortunately we made a huge move overnight already. Need to be patient at the open. Either the dip gets bought and we can squeeze back to green and then yesterday's high or we continue to make new lows for the year.
$GME sitting on daily EMAs now after the market gap down this morning. If $125 can't hold room back down to $114 then $110. Otherwise, re-test $132 then $140.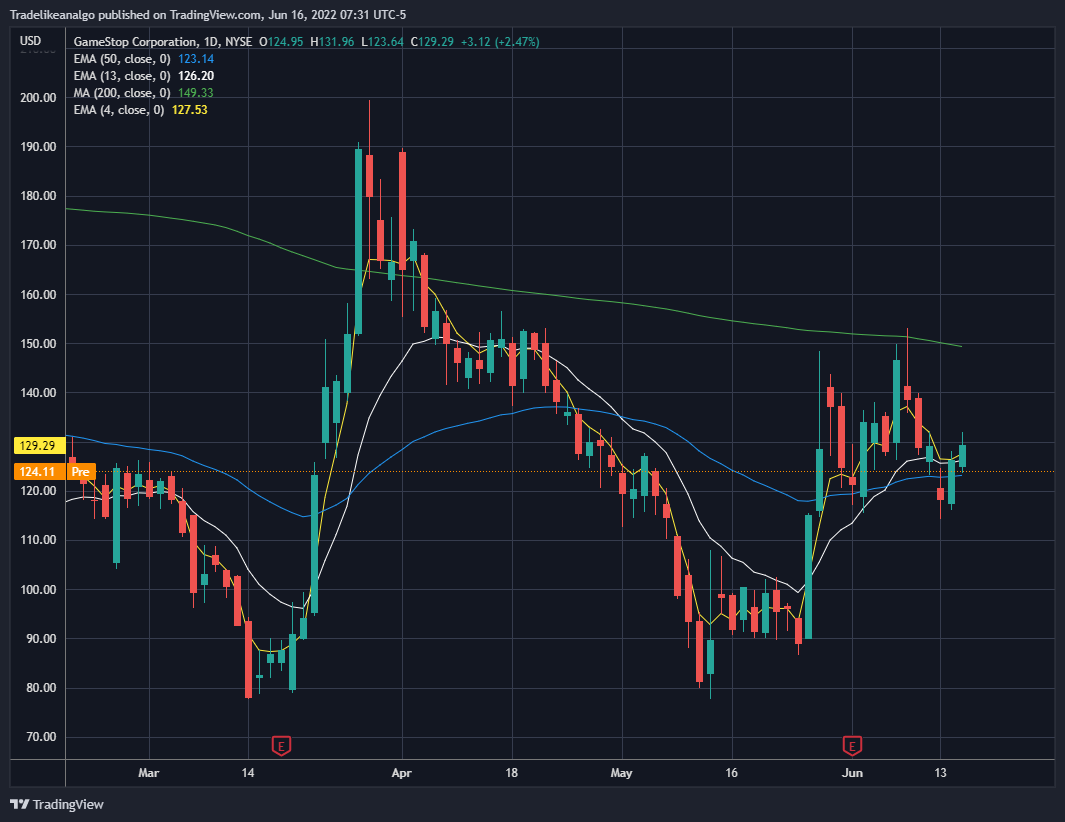 $TSLA gapping down with the market. Rejected at the daily 13 EMA. Needs to reclaim $679 and it will have room to $694. Otherwise room down to $654 then $643.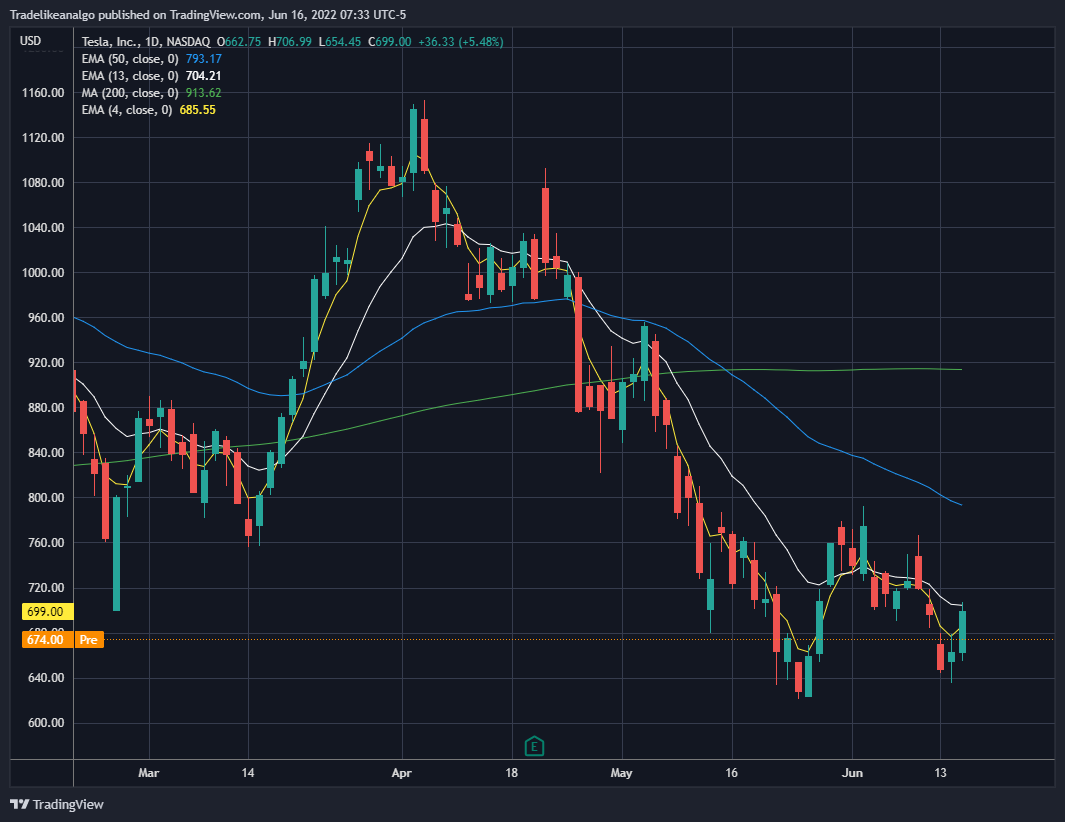 $KR gapping down on earnings this morning. If $50 can't hold, room down to $48. Otherwise room to $51.25 if it gets bought up.




$ADBE earnings tonight. Room to $325-345 on the downside. Room to $416-420 area on the upside. Should be a fun one.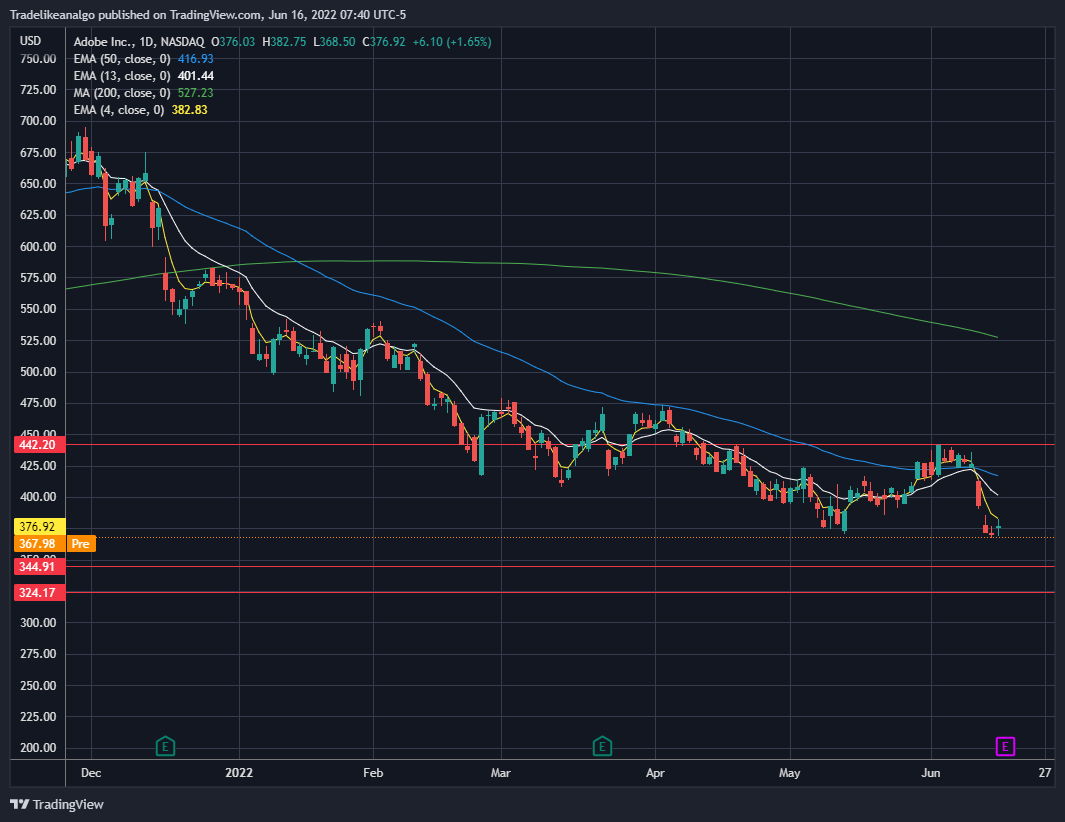 Enjoy this post?

Buy tradelikeanalgo a coffee