6/23/2022 Watchlist
Market has been hanging in there, holding all the dips. Need to break yesterday's high of $378.72 to get to $380. $FDX earnings tonight which will be key for the market as well.
$TSLA gapping up with the market. Room back to yesterday's high of $740.50 then $770. If the market turns weak, room down to $714, $708, $697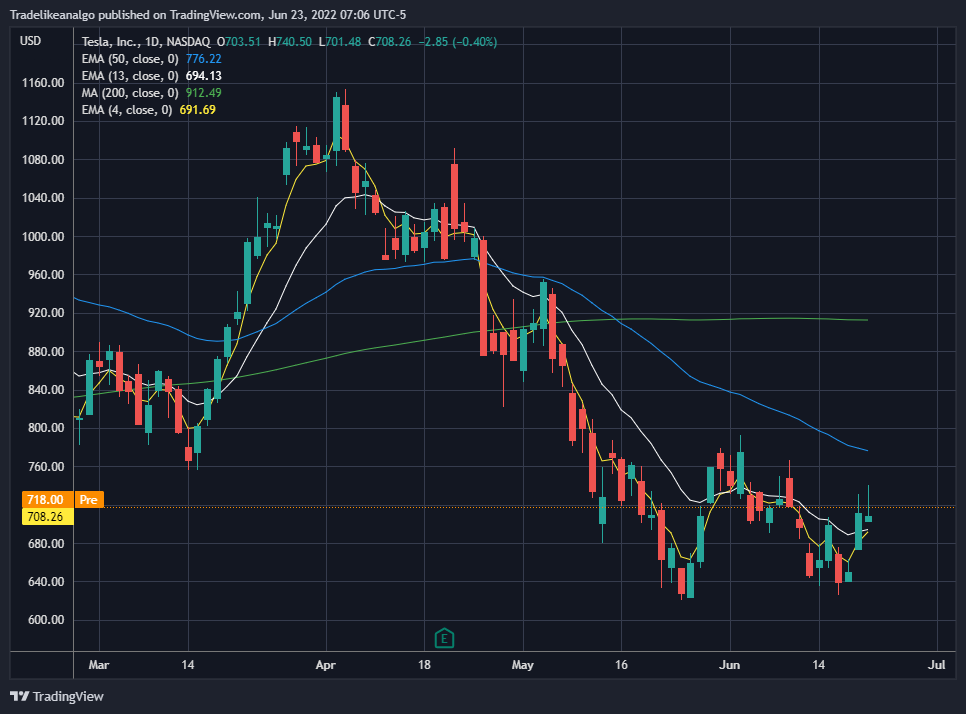 $MRNA nice strength yesterday. Needs to break $141 then room to $150.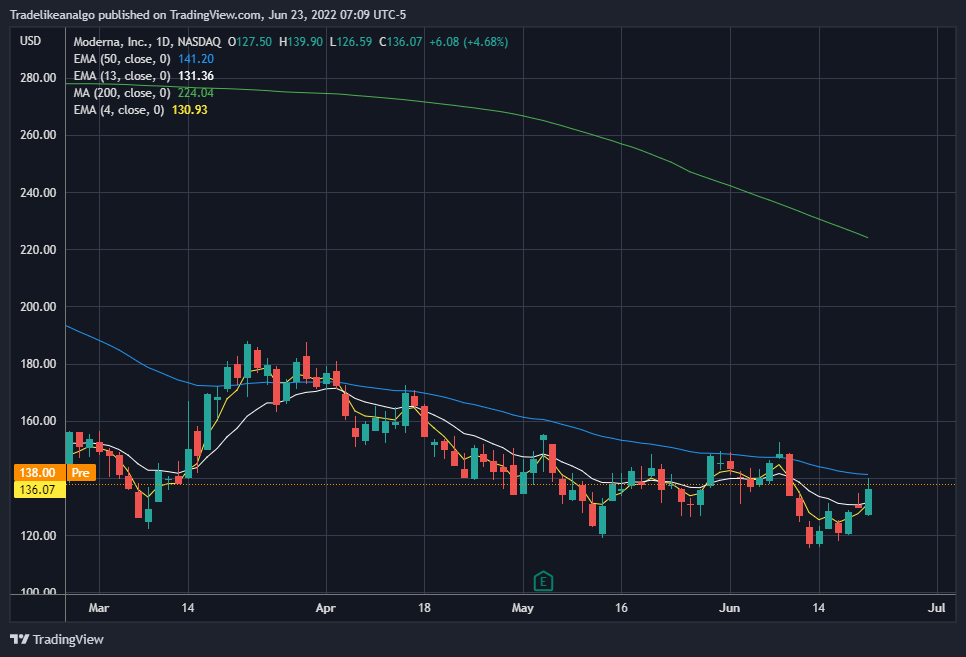 $BTC stuck again but holding the $20,000 level really well. Needs to break the daily 13 EMA $22200 to continue higher.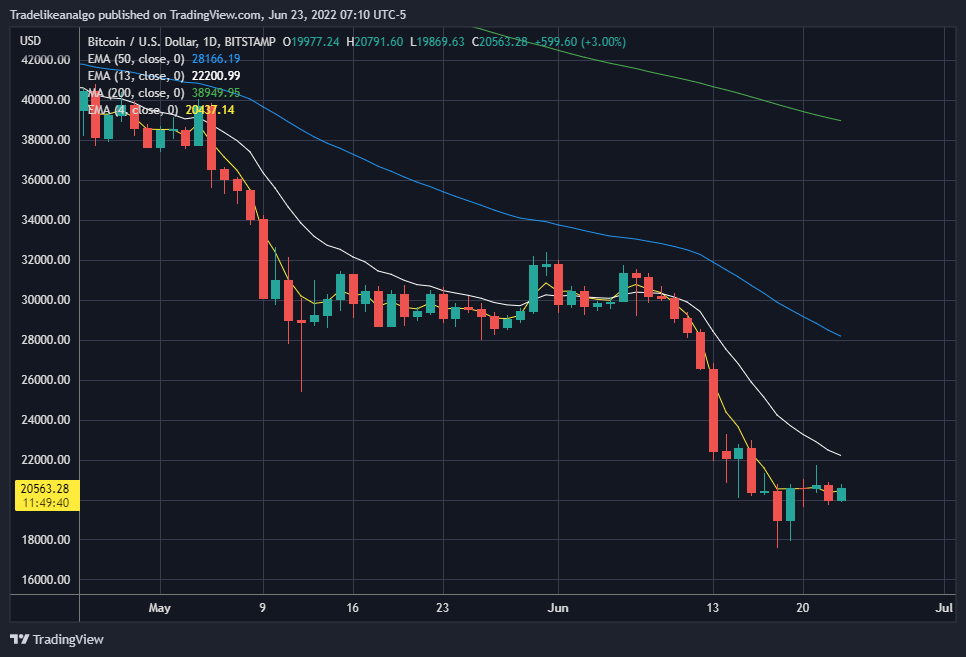 $GME was getting weak yesterday but the market pushing it back up this morning. If it can hold $140, should be able to re-test $145 which has been the big resistance recently. Break $145 and it's back to $152.
Enjoy this post?

Buy tradelikeanalgo a coffee