6/28/2022 Watchlist
Happy Tuesday! Market was weak yesterday but held up. Slight gap up this morning. Needs to hold $388 for continuation to the upside. Needs to break yesterday's high of $391.36 to breakout and continue higher today.
$TSLA consolidating above the daily EMAs. Needs to reclaim and hold the daily 50 EMA $772 then room back to $800.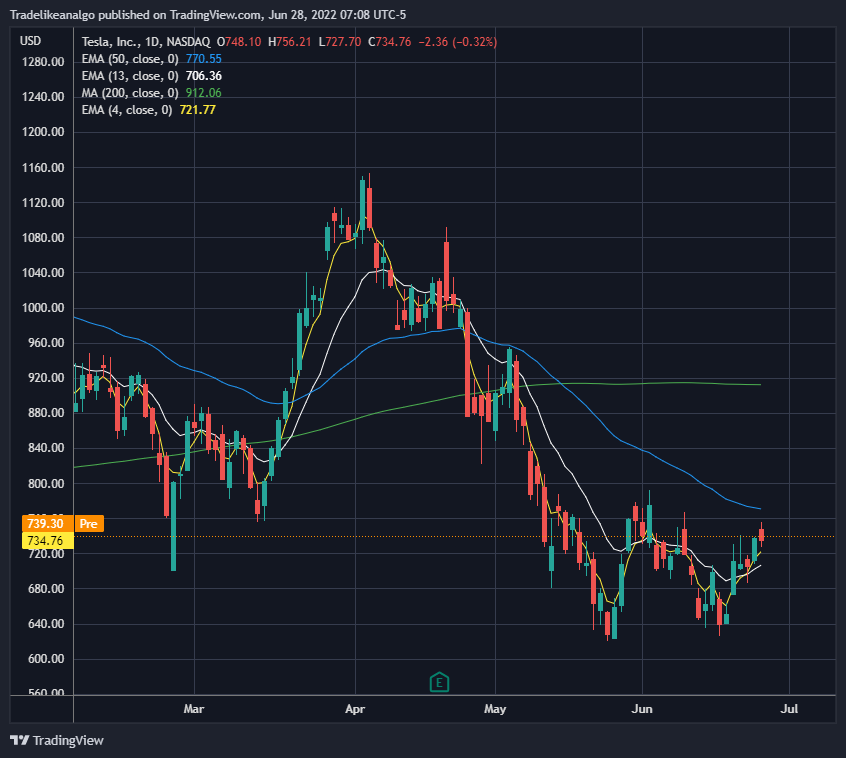 $SHOP similar to $TSLA, consolidating above daily EMAs. Room back to $400 then $417 if $SPY can continue to bounce higher.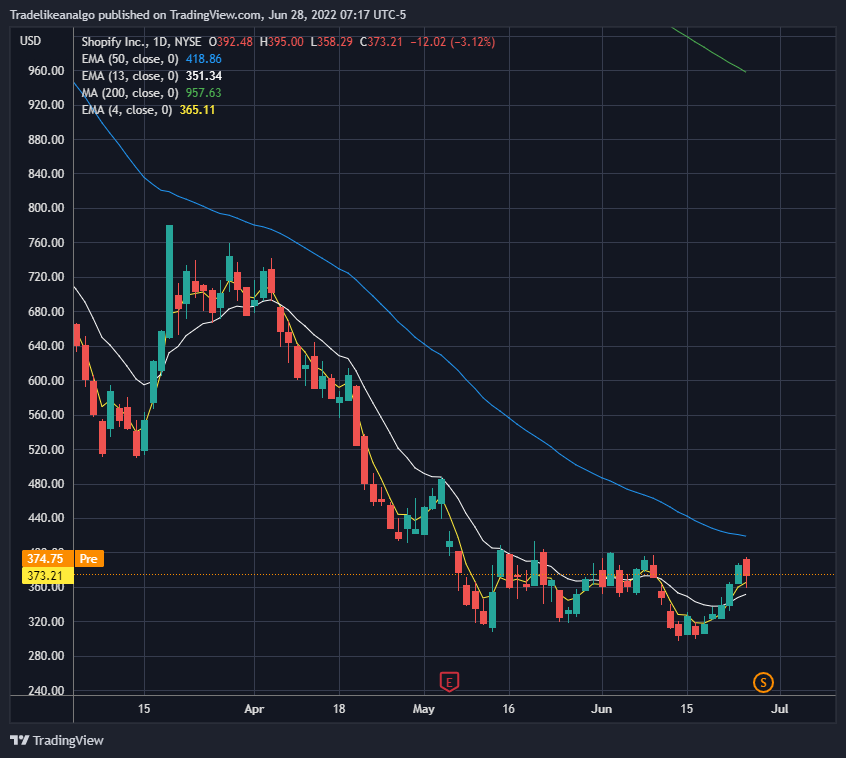 $NKE gapping down on earnings. Needs to hold the $104 area otherwise room to $100 then $96. If it can hold, room back to $113.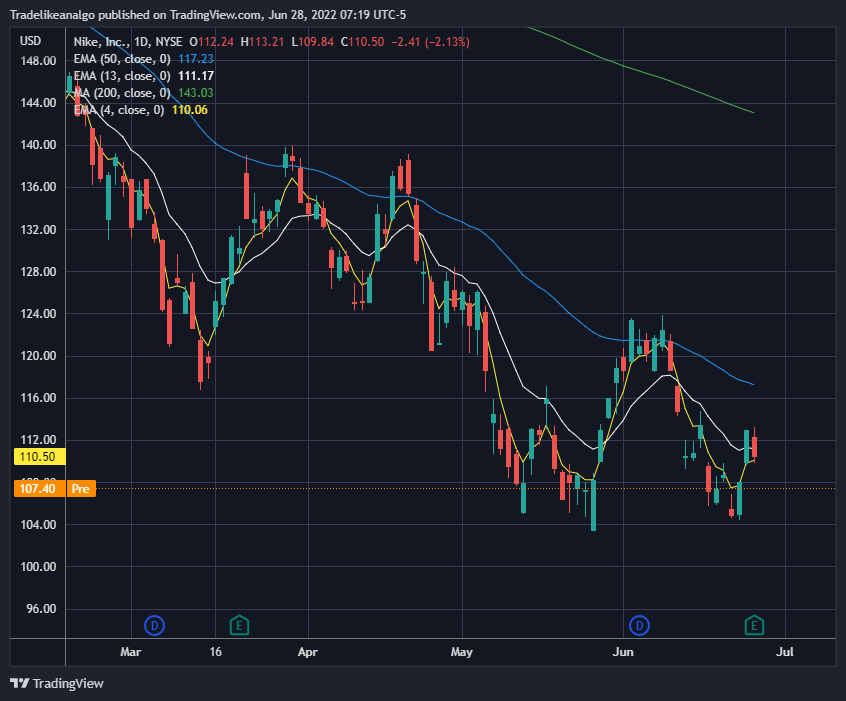 Enjoy this post?

Buy tradelikeanalgo a coffee