6/6/2022 Watchlist
Back to a full week this week! Quiet week this week, not many earnings. Let's see if we can get some good direction. Looking forward to it!

$TSLA gapping up on news that Elon said total headcount would actually increase after saying last week that they would cut 10% of staff. Room back to $760 then $800 if the market can continue to bounce.



$GME nice little squeeze attempt on Friday. Will be looking for another attempt this week. Think it will re-test the $150 at some point this week. Worth a watch. If $150 breaks, we should see $175-180 area and then $200.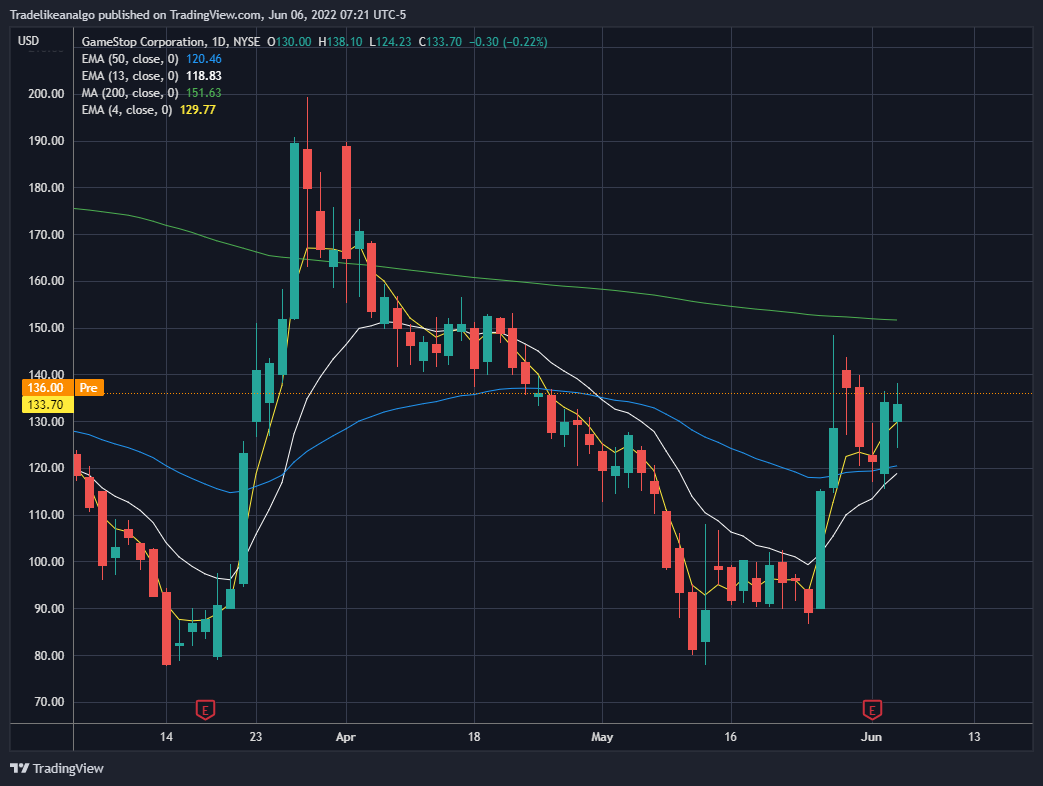 $UPST if the market continues to bounce, will be watching $UPST. Over $55, it has room all the way to $71.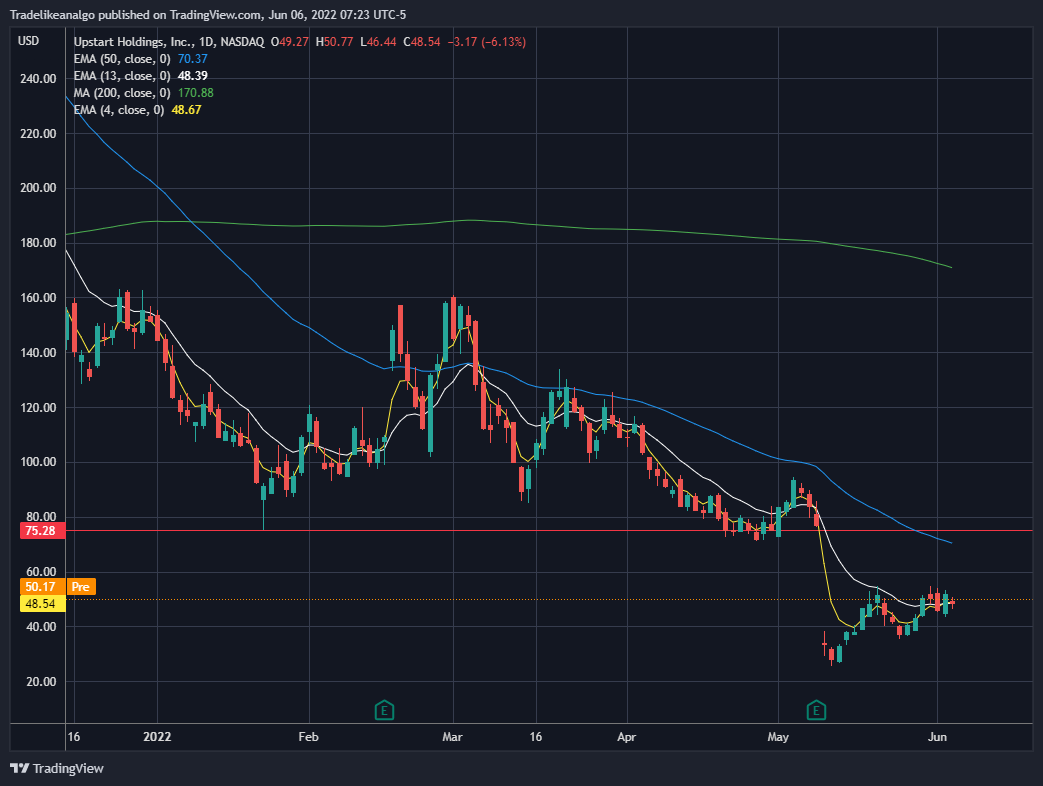 $BTC worth a watch again. Needs to break the $32000 level and then hold the $33000 (daily 50 EMA) level for continuation higher.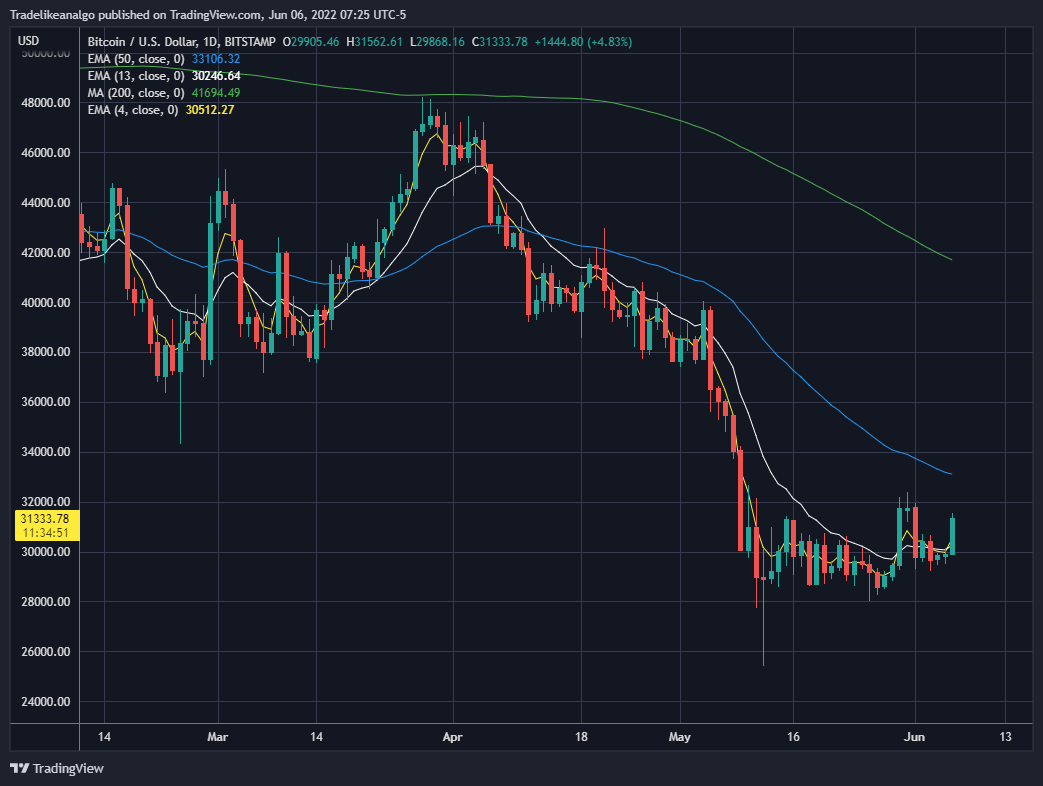 Enjoy this post?

Buy tradelikeanalgo a coffee