7/25/2022 Watchlist
Happy Monday! It is the Superbowl week of earnings! Expect market to be choppy until we get some big names out of the way. $GOOG $MSFT Tuesday and $AAPL $AMZN Thursday. Should hopefully get some more direction after this week.

$TSLA nice move at the end of last week. A lot of room higher now to $880 but it is extended to the upside on the daily so would expect it to re-test the $800 area and a little lower, first.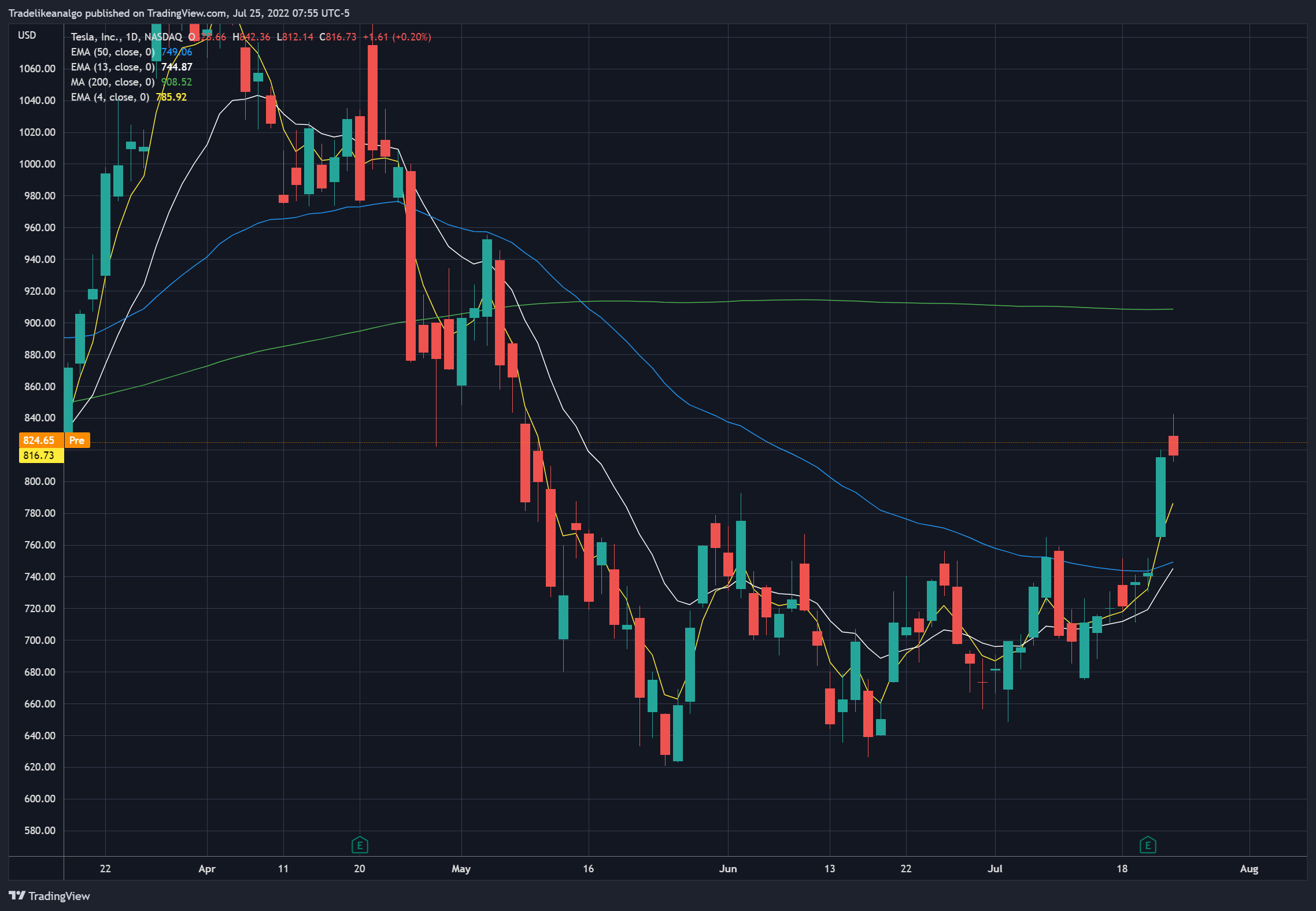 $GME pullback Friday after the split but still above daily EMAs. Needs to hold $35 to be able to continue to grind higher.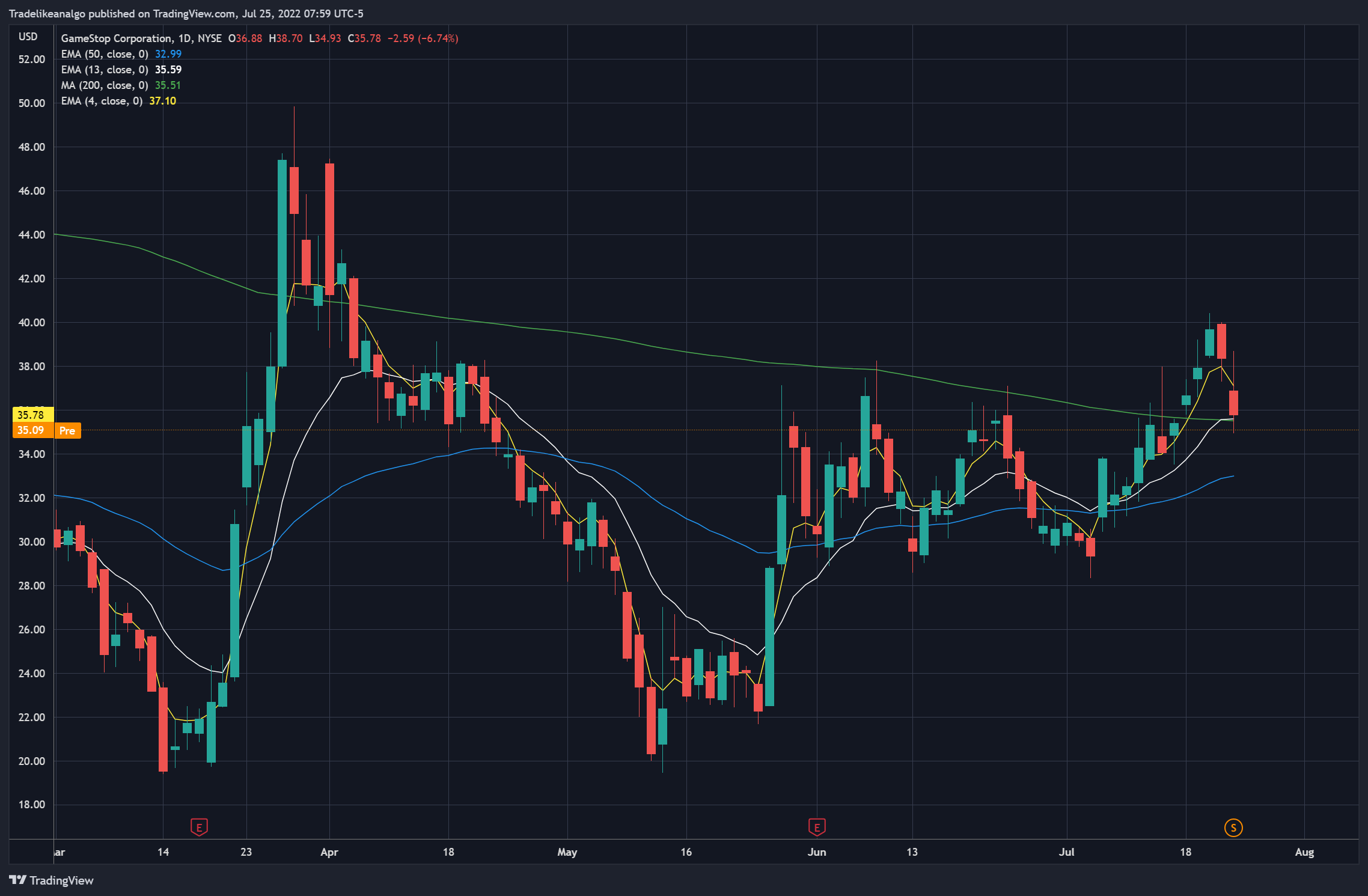 $NVDA gapping slightly below the daily 50 EMA this morning. Needs to reclaim and hold $172.50 to be able to grind back higher.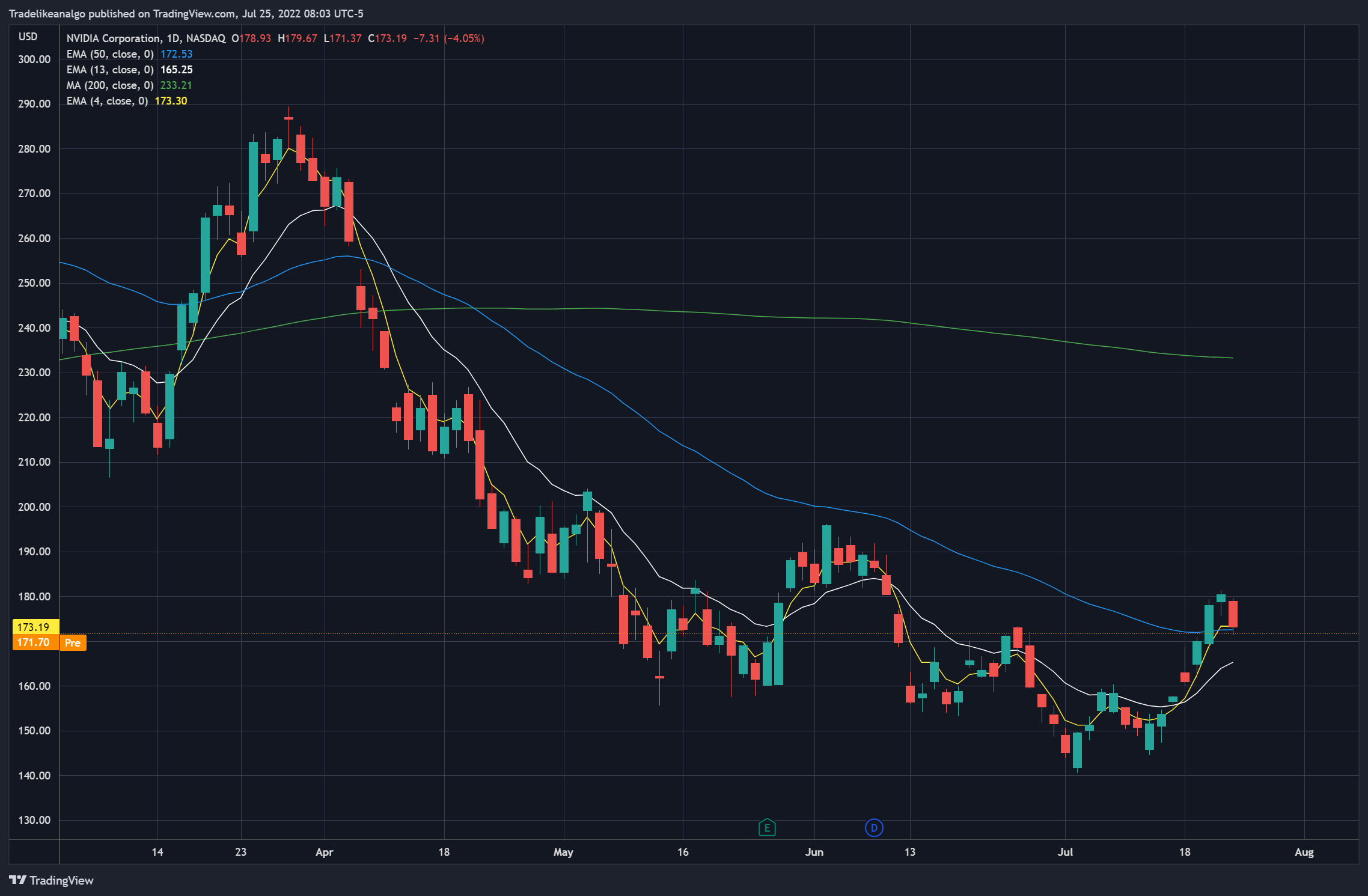 Enjoy this post?

Buy tradelikeanalgo a coffee