9/14/2022 Watchlist
$SPY tested yesterday's low in the pre-market and bounced. Needs to break pre-market high of $396 to re-test $400. Needs to hold $391.92 otherwise we continue down lower.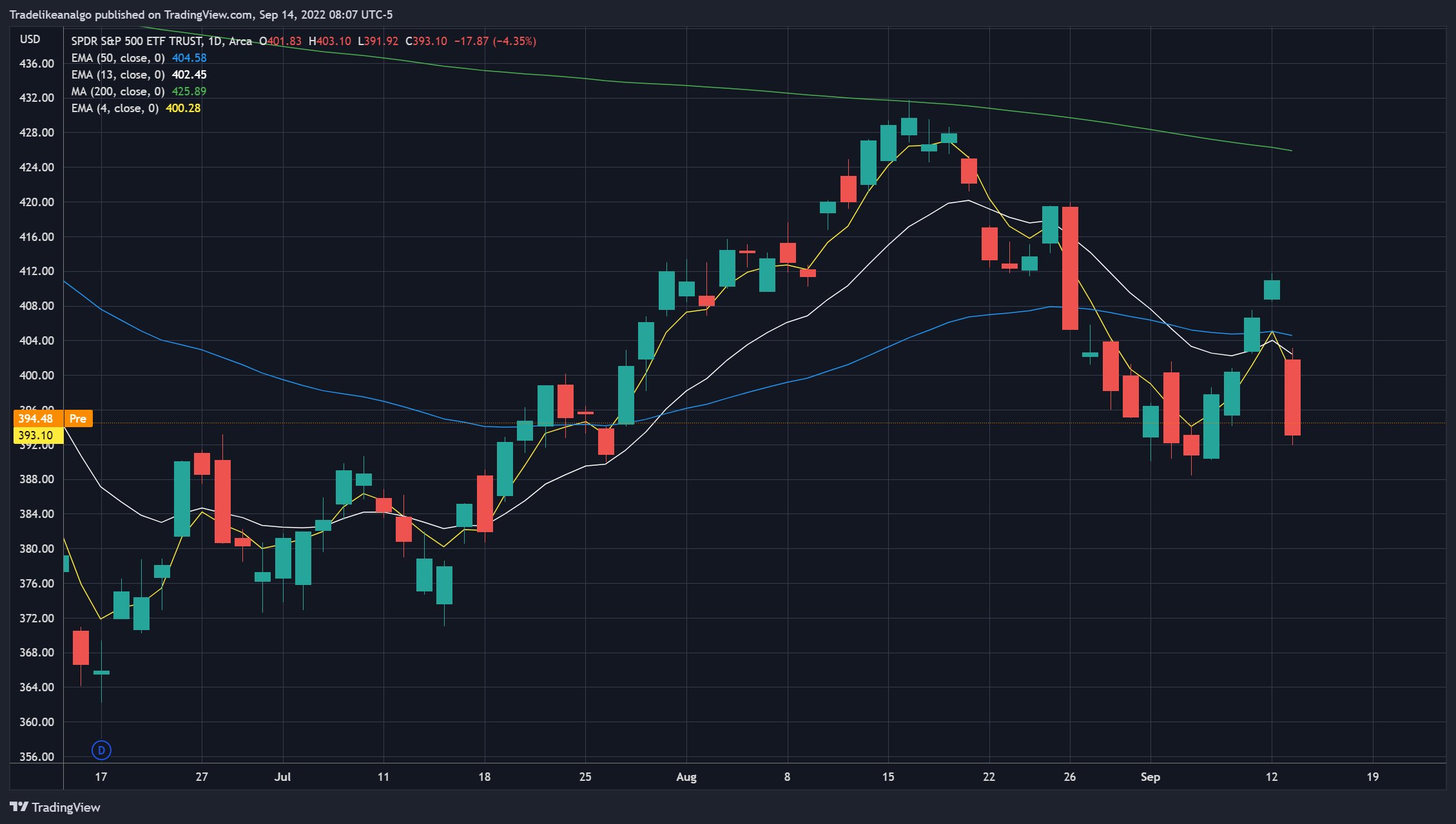 $TSLA held up fairly well yesterday. Held the daily 13 EMA. Needs to hold $289 and reclaim $295 for continuation higher. $289 breaks and room to $280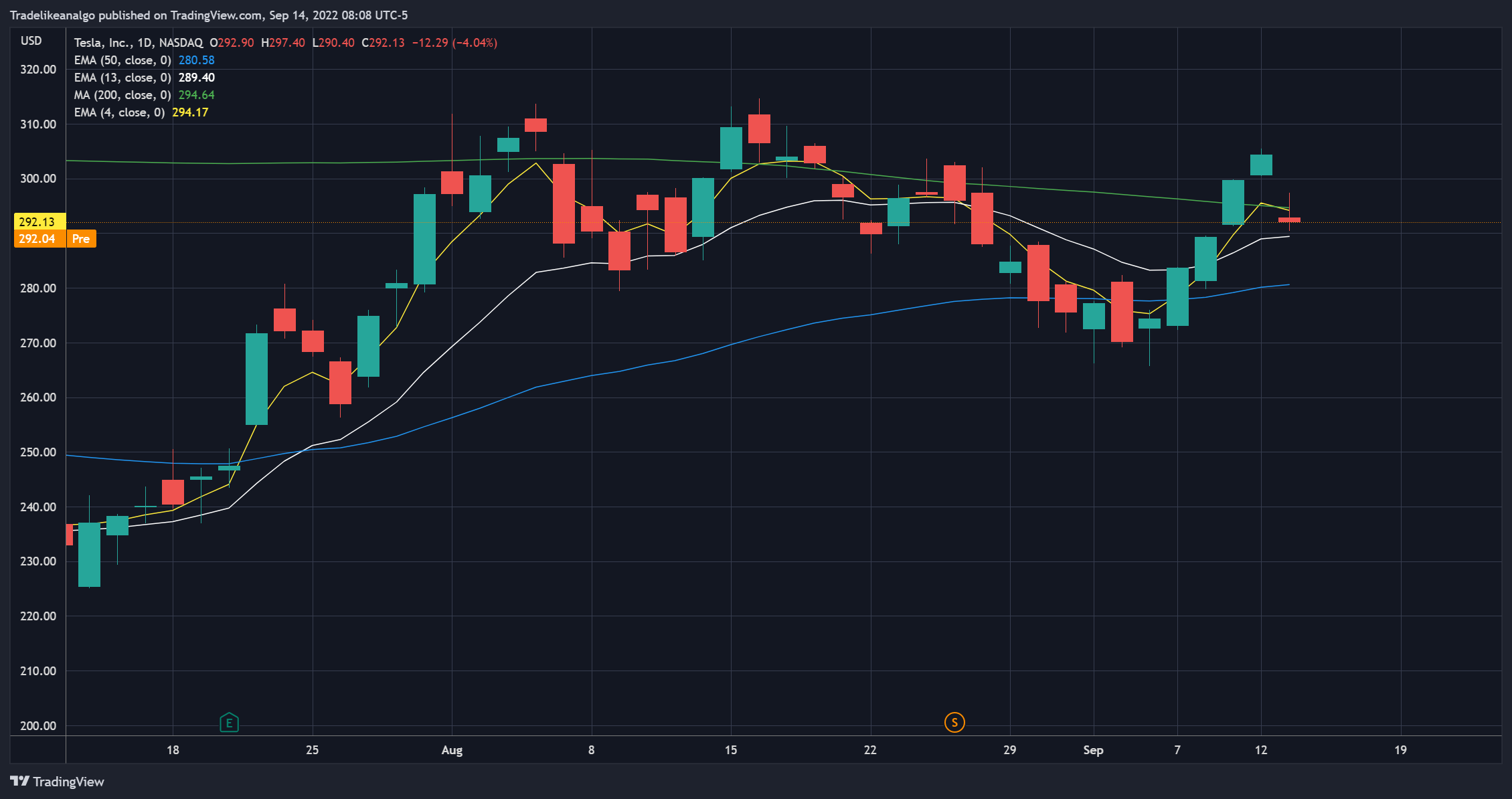 $COST extremely weak yesterday with bullish oil prices. If yesterday's low $508.69 can't hold, room to $500. Otherwise room to $525 on a bounce.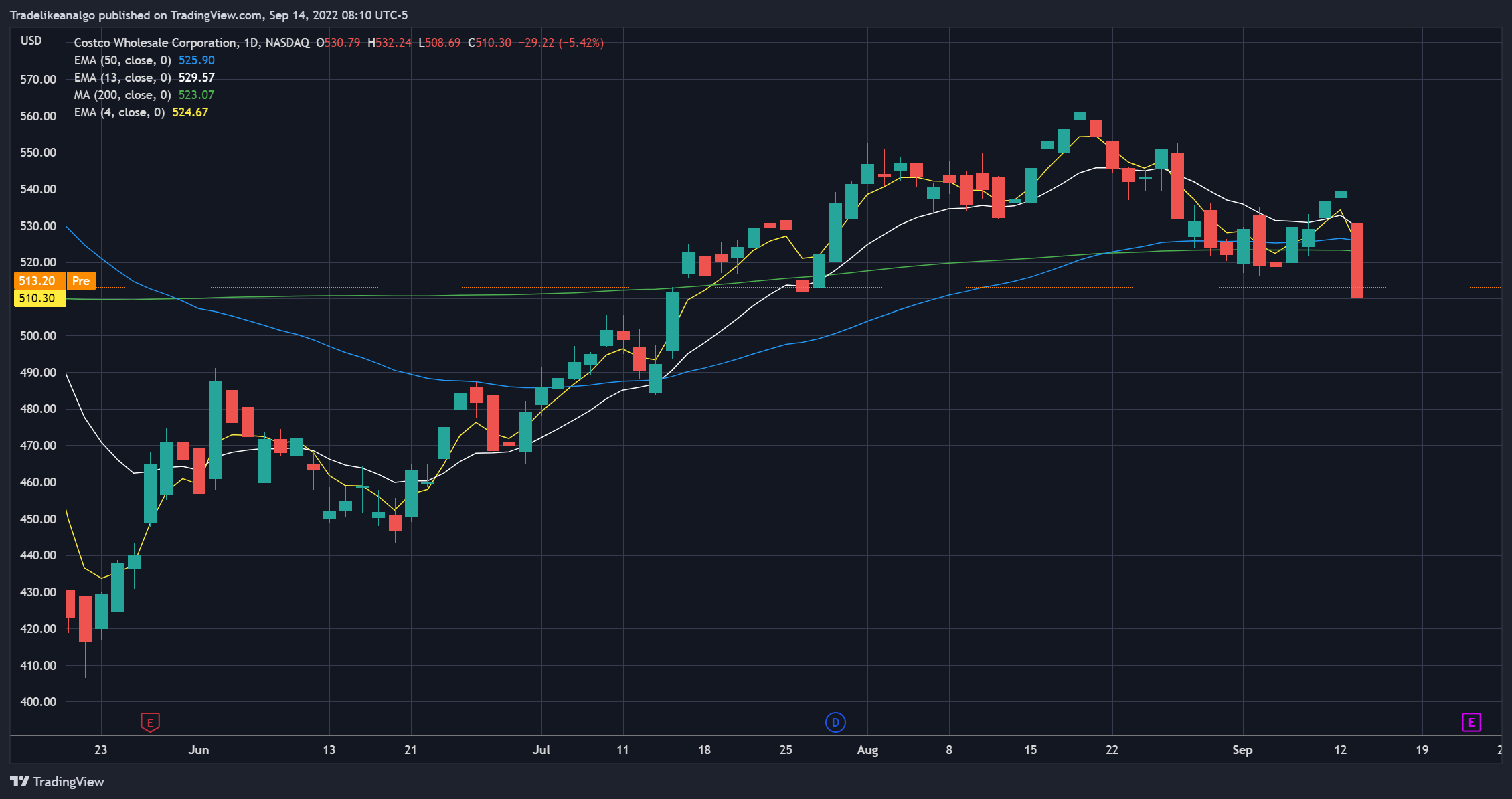 $MO getting smashed past few days. Gapping down this morning. If $41 can't hold, room to $40 then $38.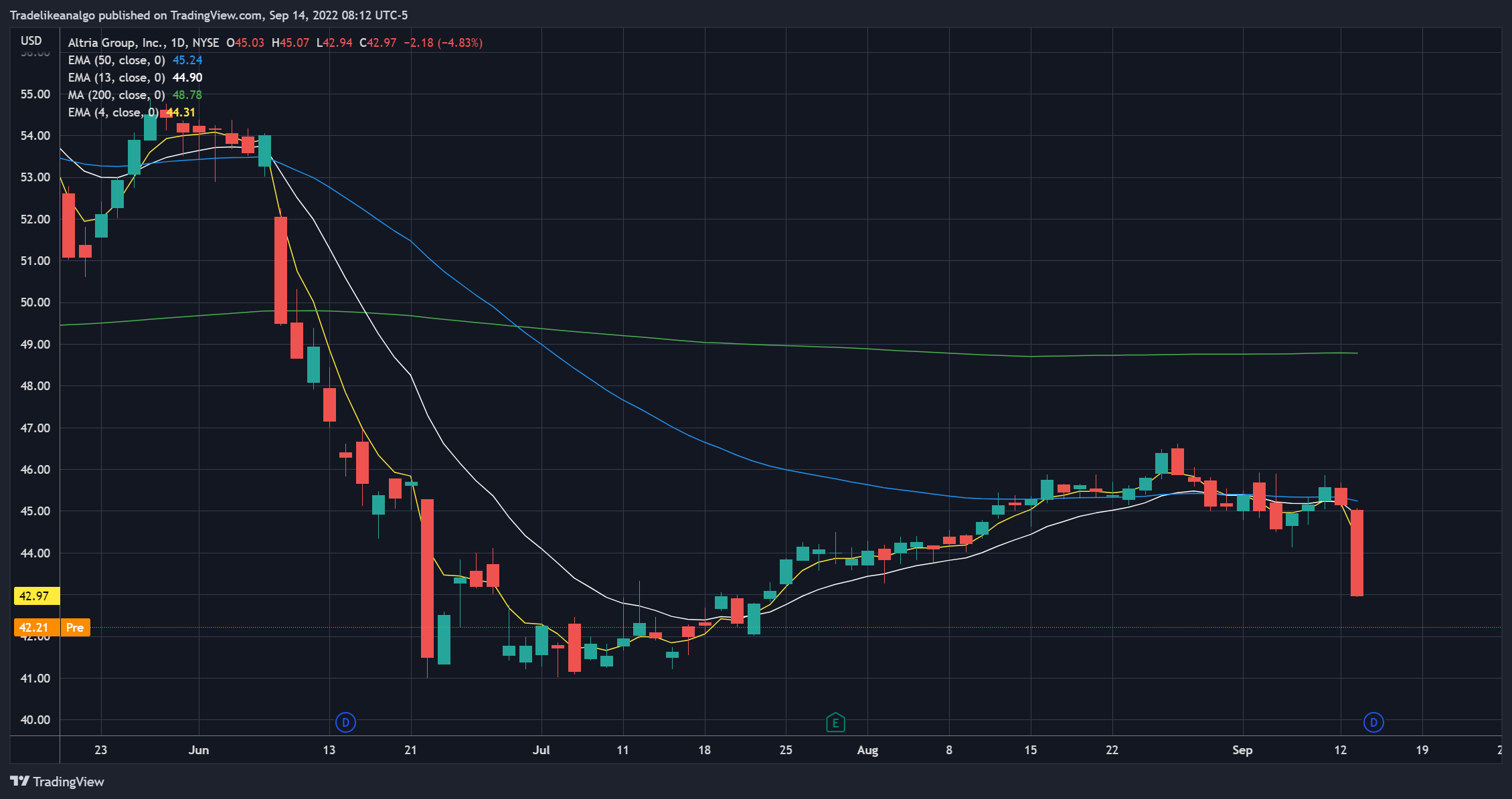 Enjoy this post?

Buy tradelikeanalgo a coffee