9/7/2022 Watchlist
Market choppy and stuck in a range. Be patient and look for relative strength or weakness in this type of tape! Memes $BBBY $GME $AMC and vaccine names $MRNA $BNTX weak. $COUP strength on earnings

$MRNA very weak yesterday and gapping down this morning. Room to $120 on continuation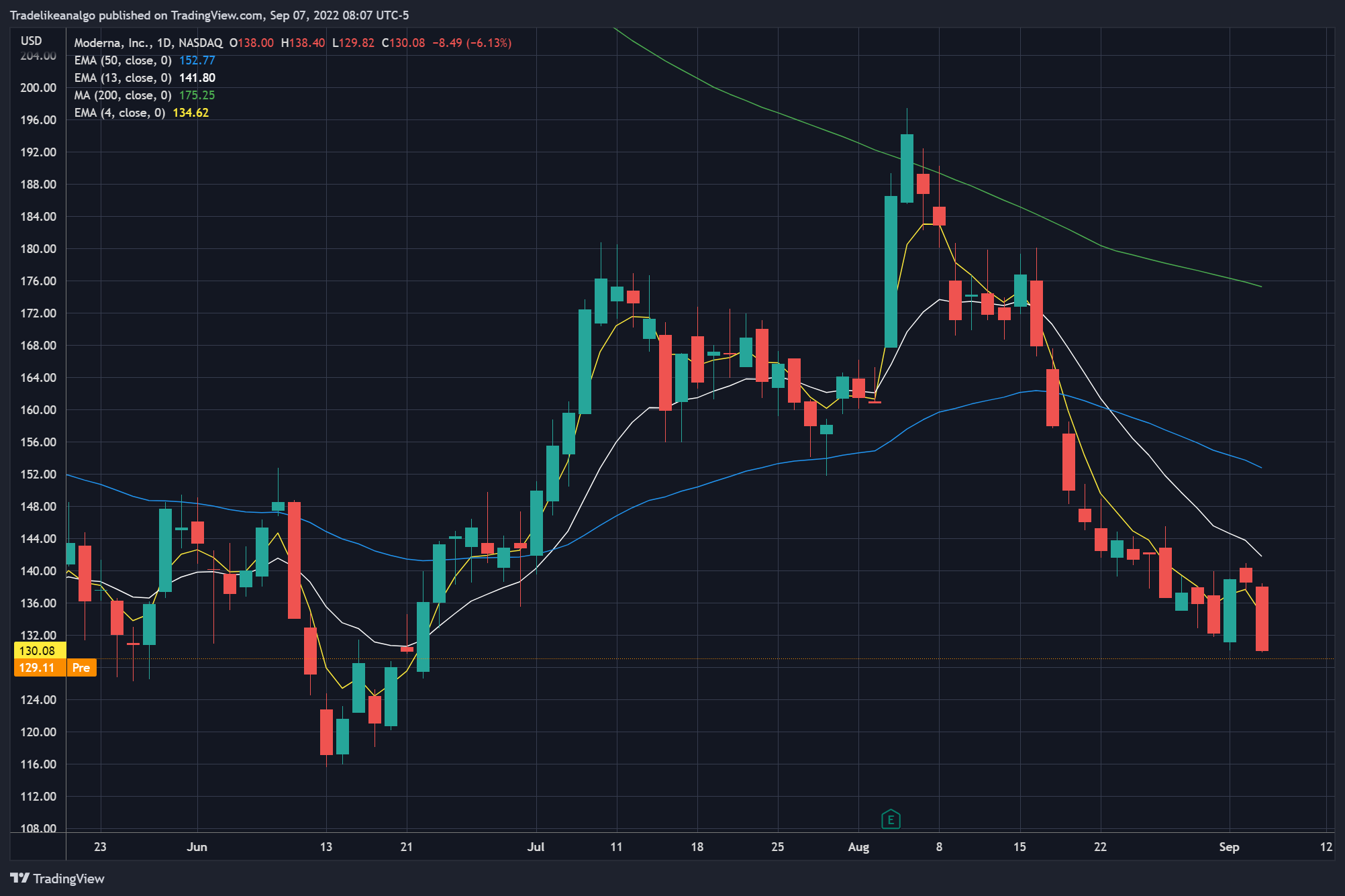 $BNTX very weak yesterday and gapping down this morning. Room down to $128 on continuation.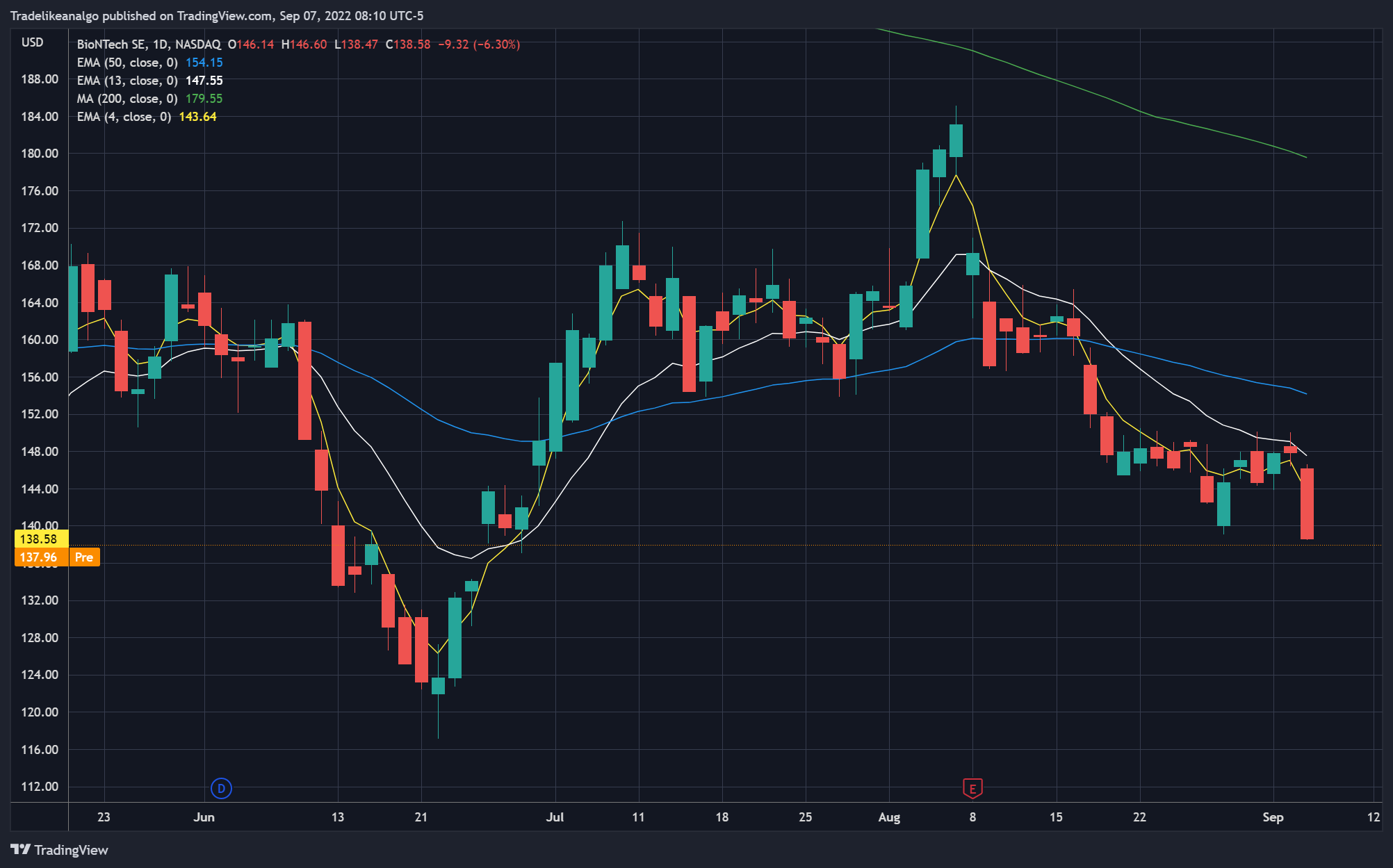 $GME below $100 pre-split level now. Room down to $22 but careful on this name as there is earnings tonight.


$COUP gapping up on earnings after being beat down the past couple earnings. If $60.50 can hold, room to $66.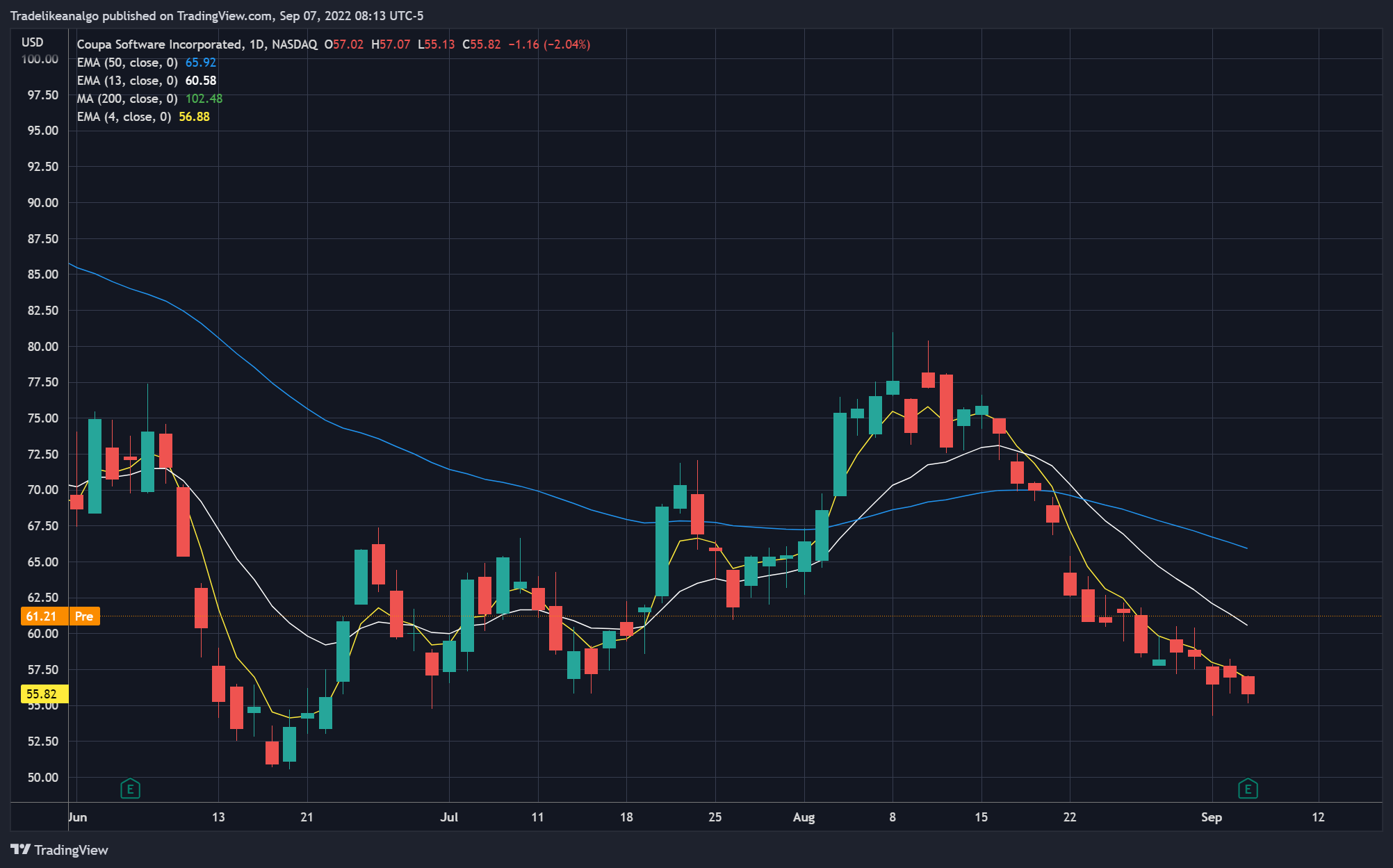 Enjoy this post?

Buy tradelikeanalgo a coffee