Paso Peatonal de Melosa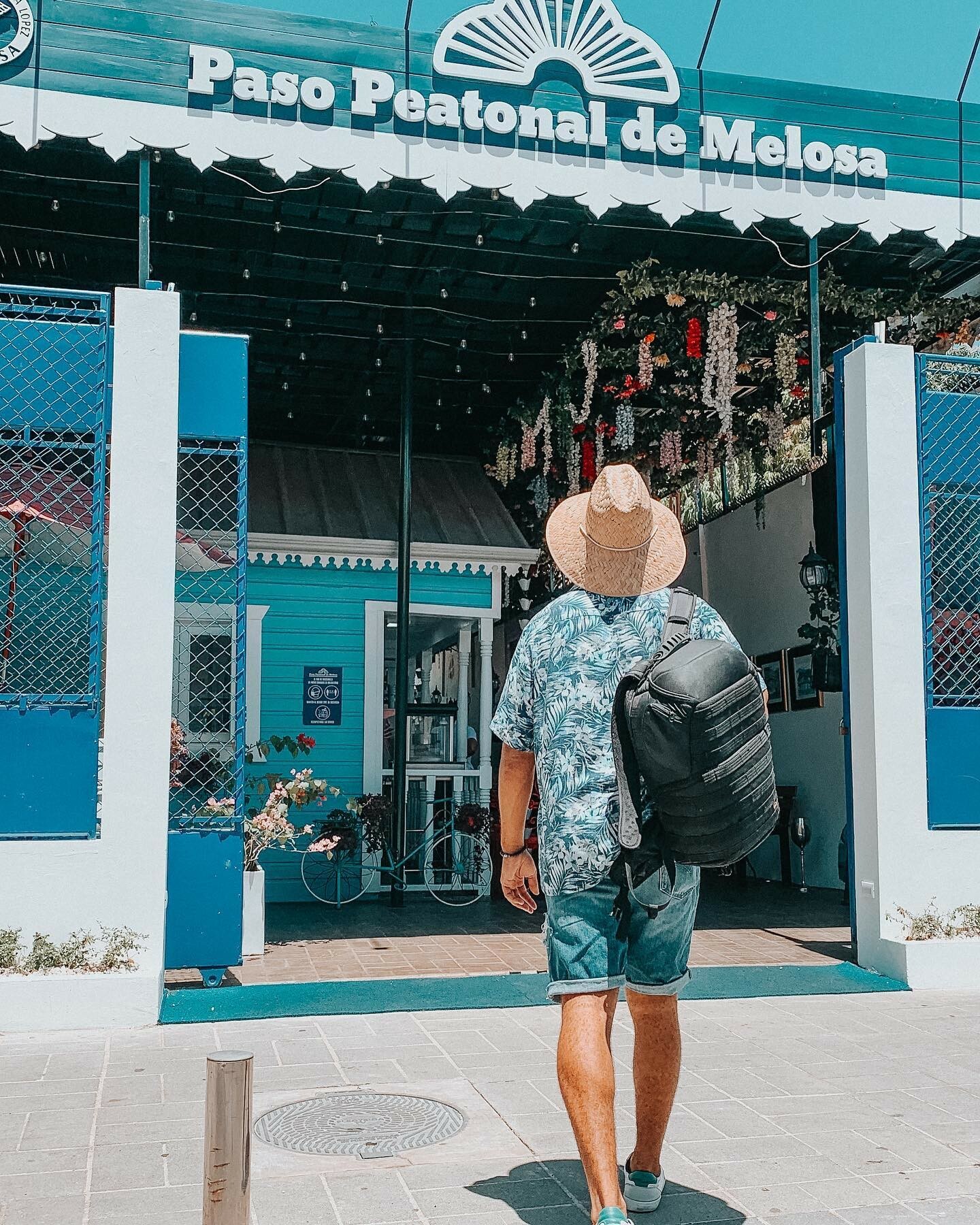 Paso Melosa, Puerto Plata is a one of a kind boulevard experience where the visitor can experience several options such as a bar with local and international drinks, ice cream shop, wine cellar, frozen drinks, coffee shop, deli sweets, cake, snacks and now pizza.
Paso Melosa also has stores for clothing and accessories, and special days where fashion designers can show and sell their hand made and fashion clothing products.
The Victorian style architecture of the boulevard is taken from Puerto Plata`s oldest homes, an important heritage of the Dominican Republic and the North Coast. Each shop has a Victorian style home facade with different pastel colors, very reminiscent of Puerto Plata during the 16th and 17th century.
HOW TO GET TO PASO PEATONAL DE MELOSA, PUERTO PLATA

Paso Melosa is located at #15 Separacion Street in the historic district of Puerto Plata, right next to Skina. It is very easy to find, just be sure to get parking space nearby. They offer birthday parties, and this seems just the perfect spot for that. The boulevard is sponsored by the Centro Medico Brugal, a great initiative from one of the top medical centers in town.
WHAT TO SEE IN PASO PEATONAL DE MELOSA, PUERTO PLATA
A step where the 5 senses are opened for our people; United we are more. ❤️ beautifying and further enriching our Historic Center.
The fantastic thing about a place is its mixture of history and culture all in the same place, beautiful Victorian-style house designs, come with your whole family and with your camera in hand so you can take excellent photographs.
This historic center keeps beautiful memories of historical years, remembering our history is like watching your favorite movie, for us it is a pride to share our history with all of you.
---
THE BEST TOURS, PUERTO PLATA
---
---
WHERE TO EAT, PUERTO PLATA
---
---
NEAR TO OCEAN WORLD ADVENTURE PARK
You are in the center of the city where the places of interest are close and you can get there by crossing a corner, enjoy every moment with your family or your partner, show your photos to your friends of our beautiful Puerto Plata.
---
---
WHERE TO STAY, PUERTO PLATA
Choosing where to stay in Puerto Plata is very simple, if you are looking for 3 to 5 star hotels they are available for you, if you are looking for comfortable and safe cheap hotels you will also find them, we will leave you a list of 5 star hotels and cheap hotels so that you can make the right decision .
Where to Stay in Puerto Plata
We recommend these resorts around Puerto Plata for the best experience, regardless of your budget:
---
---
---
---
---
---
---
---
---
---
---
PASO PEATONAL DE MELOSA, PUERTO PLATA -VIDEO
INFORMATION ON THE PASO PEATONAL DE MELOSA, PUERTO PLATA
On March 5, 2021, the Melosa Pedestrian Walkway was inaugurated to boost the economy in this main municipality of Puerto Plata.
This attraction which shows a totally different touch and that goes hand in hand with what this cruise city will be, given the investments that different sectors of the local, national and international business community, becomes one more complement that Puerto Plata truly has. everything.
Enjoy this post?

Buy travelerd.net a coffee