Full screen always on display for AMOLED display models
I've been gradually converting all of the burn-in safe, always on displays on my watchfaces to be a full screen display. You've probably seen some of these on other watchfaces in the Garmin Connect IQ store. They work by imposing a checkerboard pattern over the normal screen, resulting in a dimmer, grainier display, but generally full screen like the example below.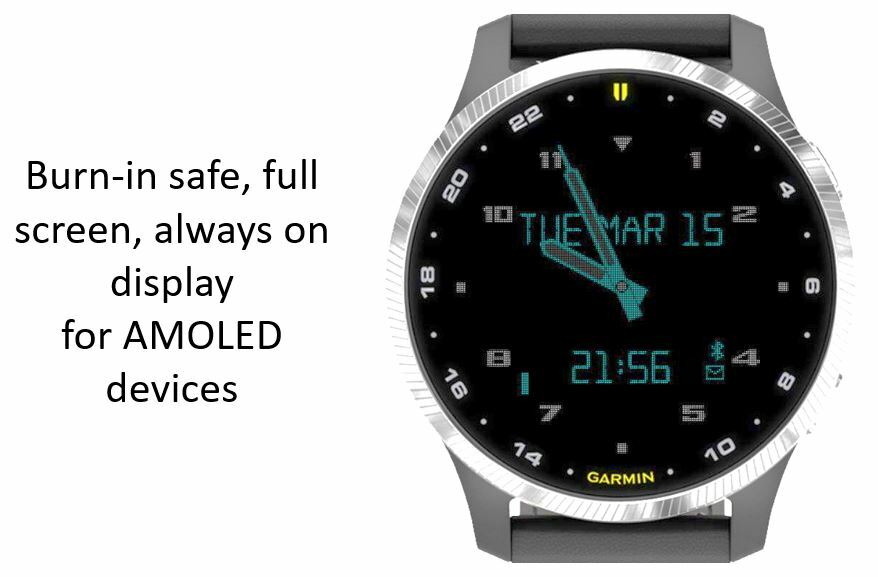 The checkerboard pattern is changed every minute so that no pixel is ever on for more than 1 minute continuously. In most cases, some of the watchface elements also have to be removed in order to comply with the restriction that no more than 10% of the screen pixels can ever be on at a time.
I hope that those of you who have watch models with AMOLED screens like this display better than the rotating smaller display that I had been using. Let me know what you think, because I don't have one of these watch models to see what it really looks like, and if the display is adequately legible.
Enjoy this post?

Buy Trudelta a coffee