Record Power ts250c table saw
Going through some of the bad parts of the design and how I feel that I've improved mine. Then maintaining the cast iron surface with Renaissance Wax and more interest fixes. Lastly on to some safety procedures that I use.
Here's the video https://youtu.be/ptGQvFrO6cY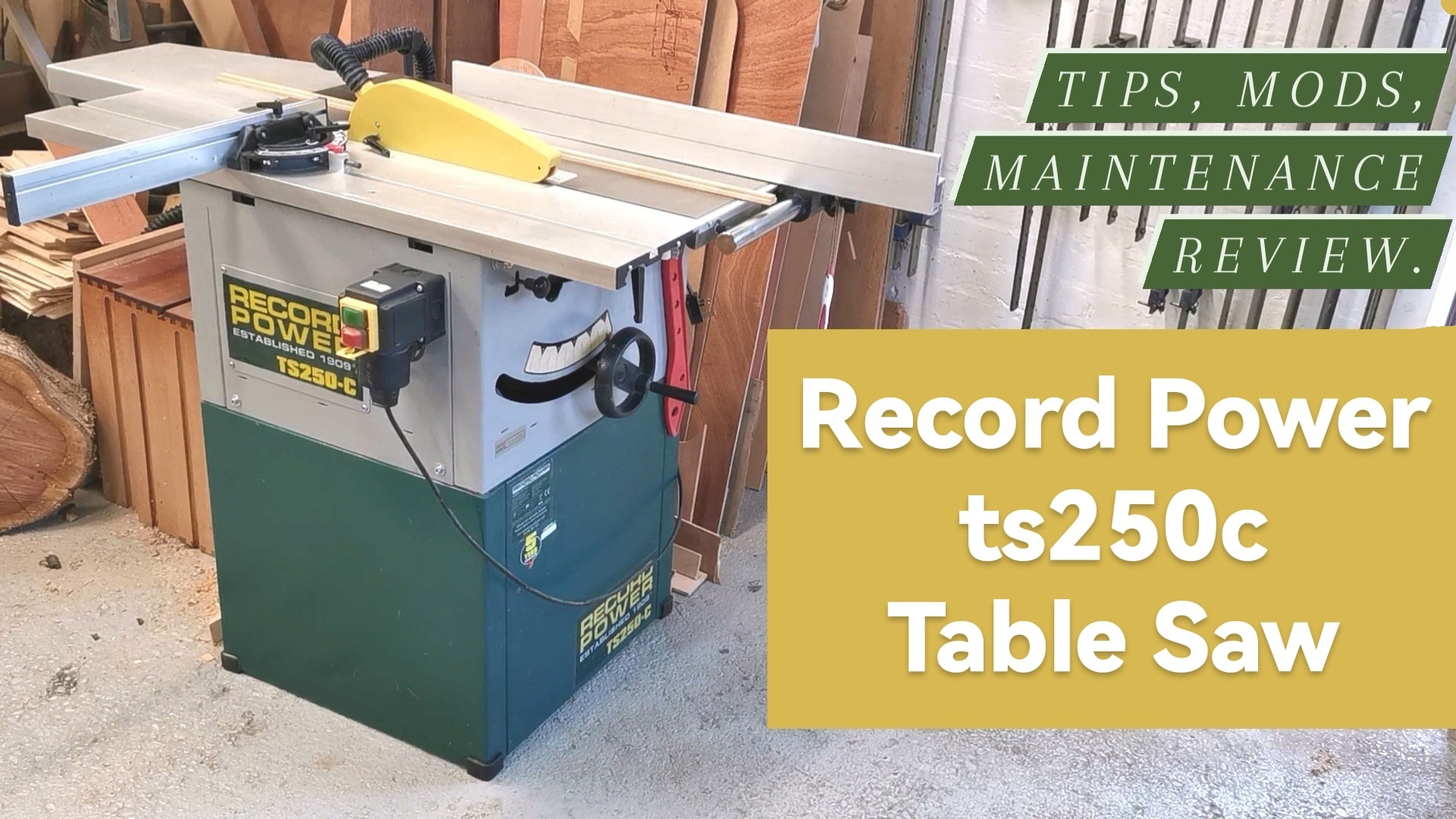 And my review is here below.
So what do I think of the Record Power ts250c? Well, I've not been to any shows or seen any other table saw since. But from what I've heard. There's a lot more choice now its over £1200.00. Some have solid cast tables all round and therefore the T-slot would probably be more accurate to use, than the T slot in a moving table. I've changed the main bearings twice. 2014 & 2016. And I've looked after it. I wish the power lead was 2ft longer to make it easier to position without using an extension lead sometimes. And removing/replacing the riving knife is my biggest bugbare. No thought went into this design at all. Shame. I've a couple more adjustments and things to makes easier.
I would say Its still 'good'
.
Outtakes at the end 🙈😂
#recordpower #tablesaw
These videos don't make themselves and do take time. If you would like to support me I would very much appreciate your help.
I've now got a 'Thanks $' under each video
Not all YouTube videos get this opportunity. So, I see that as they want to help me move forward. You can support £2, £5, £10 or £50 which helps me out.
One-off donation:https://www.paypal.me/TWCabinetMaker
(please choose "Personal" rather than "Purchase" else PayPal charge a transaction fee.)
Buy Me a Coffee is a method of supporting me too.
https://www.buymeacoffee.com/twcmaker
The Bio.link below takes you to my other accounts on Twitter, Instagram, blog & podcasts etc.
My email is [email protected] if you need to get in touch.
I use my Huawei P30Pro (phone) for filming, sound and editing. So please try not to be too critical.
Be kind.
Thank you
Jamie
Enjoy this post?

Buy Jamie Hubbard The Worcestershire Cabinet Maker a coffee