Valentine's Day Box
Valentine Boxes are here!
These are for the ladies!
$50 each
Claim with your shirt size and if you prefer a T-Shirt or Raglan. Remember to SIZE UP on the Raglans.
Box includes:
Shirt (design of my choice, may not be the one pictured)
20oz Valentine Tumbler (design of my choice)
Valentine Candy Club (not pictured)
Goodie Bag
Piece of Jewelry
Valentine Popcorn (not pictured)
This is a $67 value!!!!
There will be Kids boxes and Men's boxes posted by the end of the week.
Invoices will be sent after claim is made. These must be paid NO LATER than January 15th. They will all be mailed out by February 1st (maybe sooner)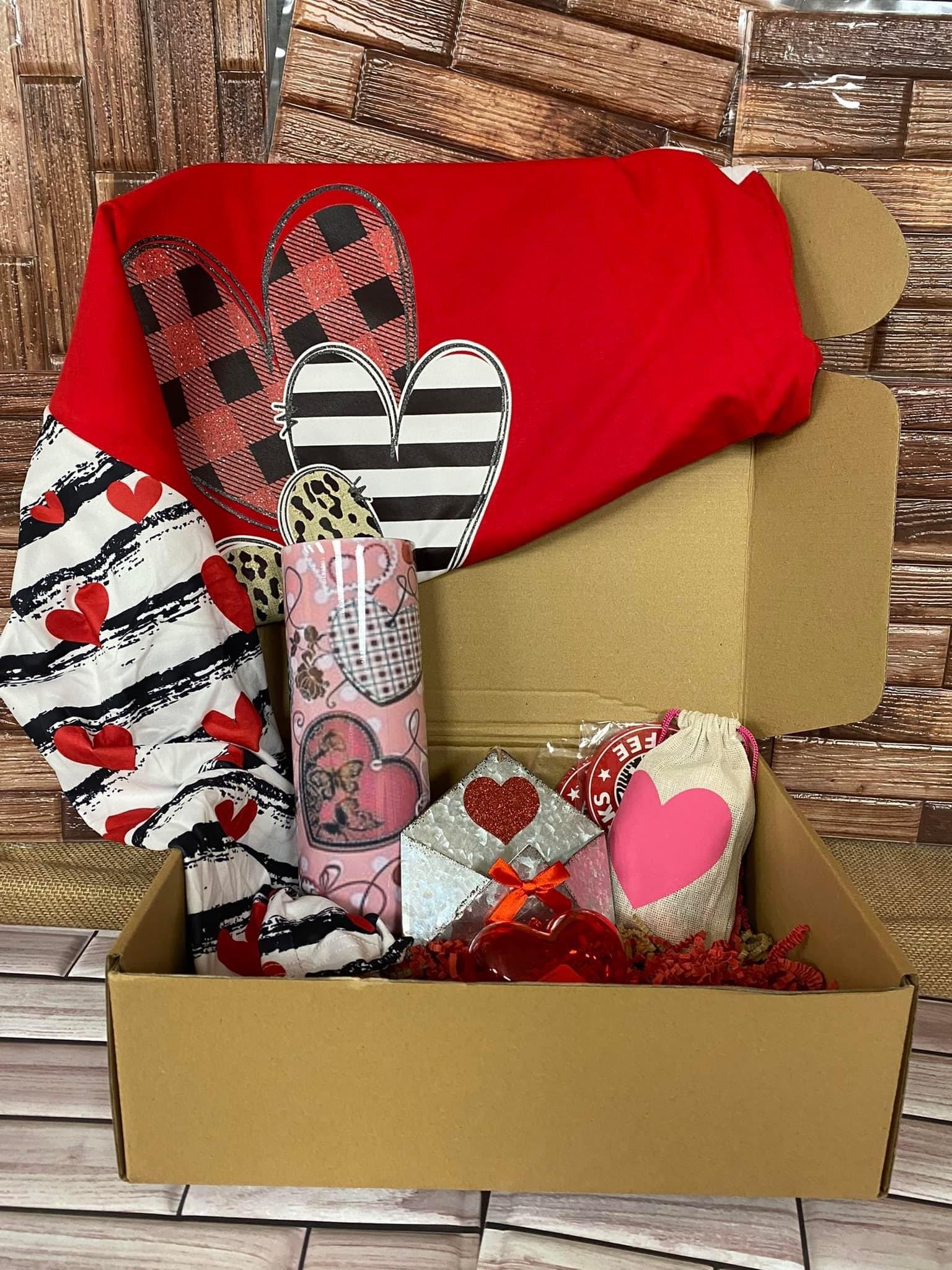 Enjoy this post?

Buy twistedstar a coffee