My Birthday & Summer's End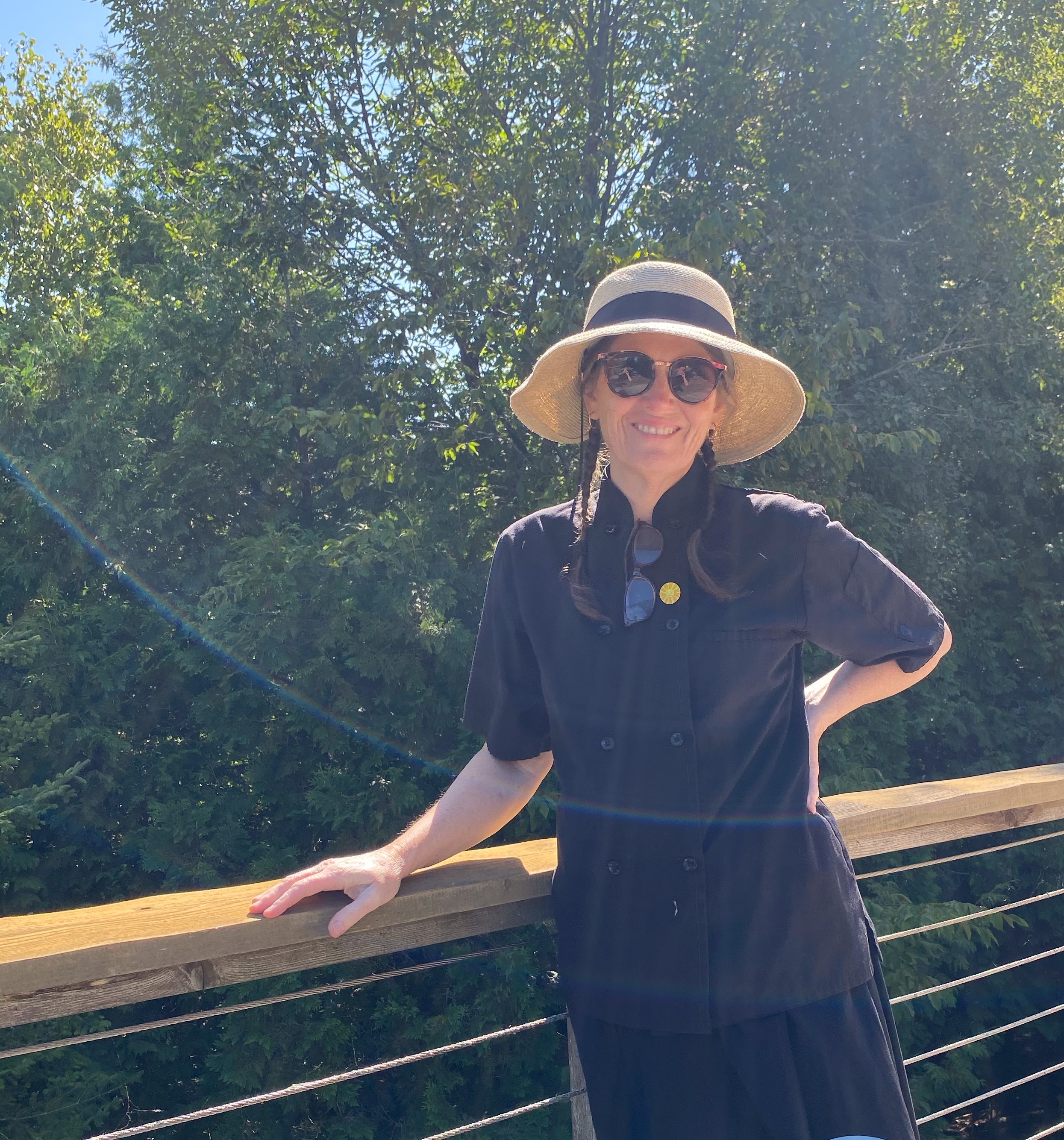 September is here already! I spent my birthday helping a fellow chef with and an end of summer Island party. Her beautifully thought out menu came together perfectly.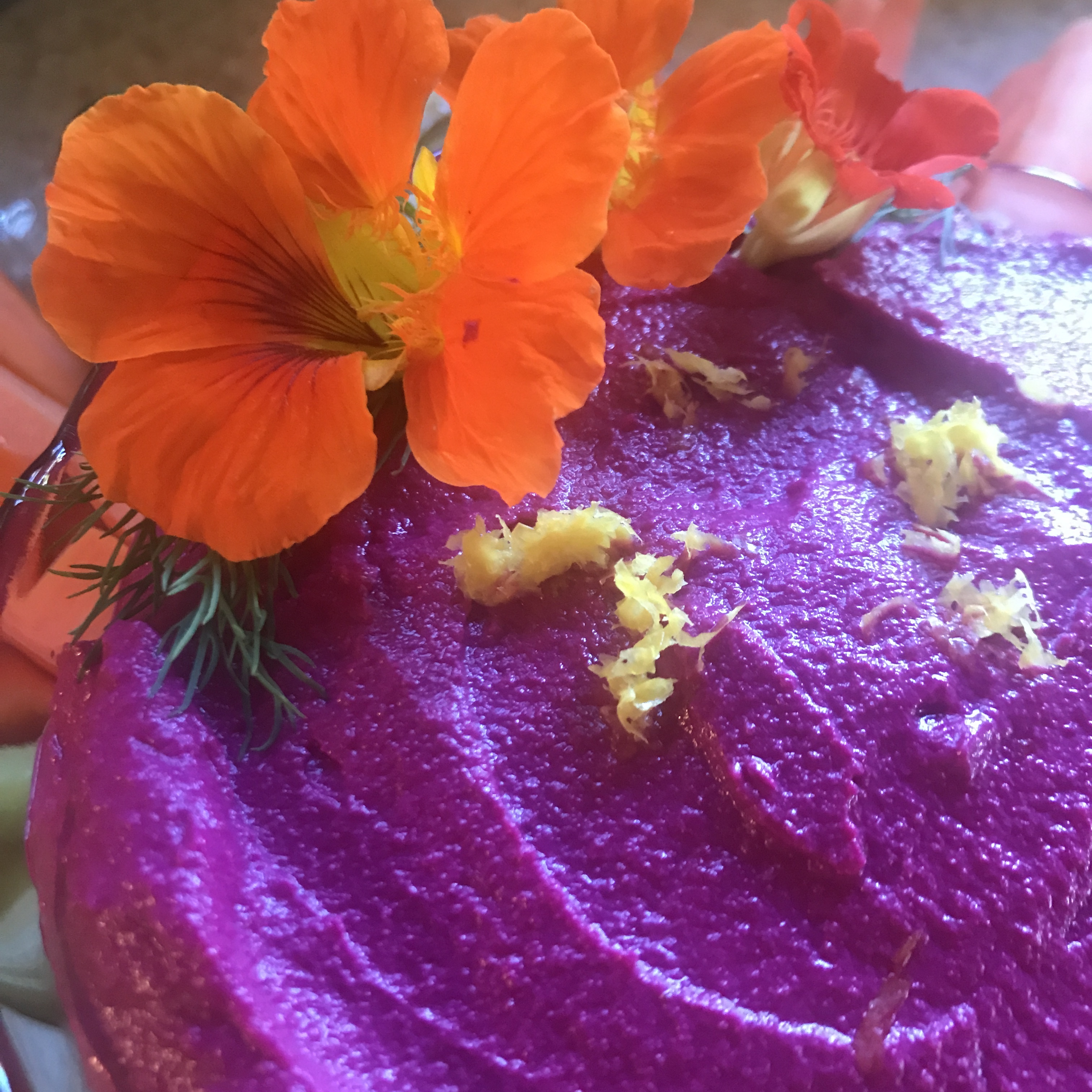 This beautiful beet hummus was my favorite dish. Served with veggies and mini pita rounds it was a great hit.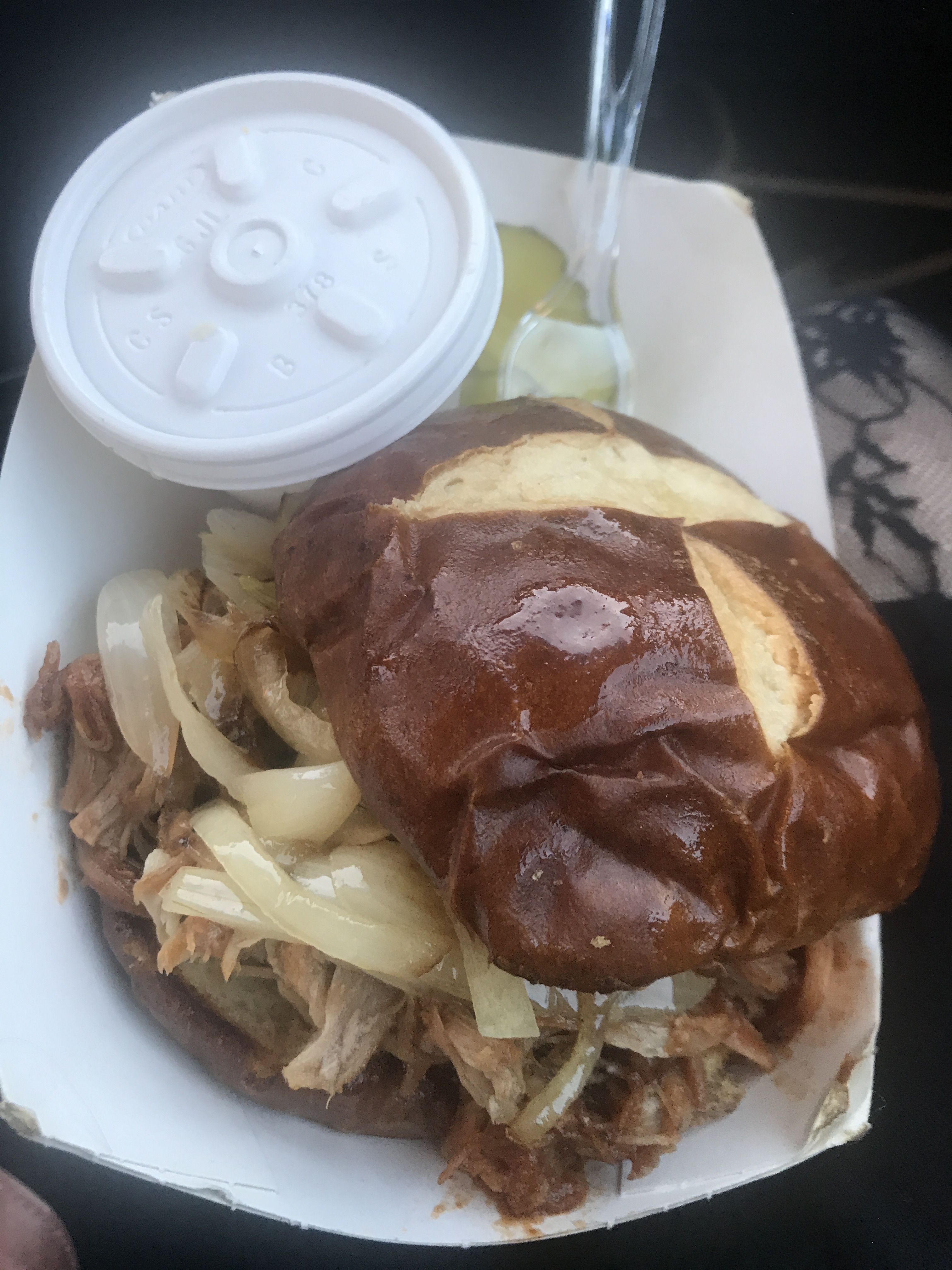 After the day was almost over I had this wonderful pulled pork sandwich created by another local chef who has just opened up a mobile eatery down by the ferry dock.
The next few weeks will be a flurry of activity as we work towards our next great adventure. Stay tuned to see the fun things to come.
Peace, Kirsten
Enjoy this post?

Buy Kirsten Hughes a coffee