More rescue pictures and stories
Good afternoon,
I hope that you are all doing well. Thank you for your loyalty and support.
Some people have asked me about how to change the payment preference on this blog since this blog only accepts PayPal payments for support not membership. They stopped accepting PayPal payments for members.
If you are a member already: If you are signed up with PayPal please switch your payment to regular credit card payment if you have not already. They do not accept any more PayPal and you might not see all posts in the future. You can log in and go to your settings. If you are having issues logging in, you can reset your password. Otherwise, you can sign up again.
If you want to be a member: Please click here and sign up.
https://www.buymeacoffee.com/utsava
_____________________________________________
I thought I share some rescue stories below. Please follow me on Telegram and Instagram for additional updates and rescue stories. I'm working on the updates in politics I should be able to post shortly.
https://www.instagram.com/officialutsava/
_______________________________________________________
We thought that Cuddles is a sweet and mellow horse. She always wanted to cuddle. We have noticed that she has been walking very slowly. We had her examined by an experienced veterinarian and it turns out that her hooves are a mess. They have structural issues since they are not wide enough, but they also have not been trimmed properly for many years. The veterinarian suggested that we put shoes on her. We tried but Cuddles did not let the farrier do that even with tranquilizers. We sent her for a 60-days training. This sweet and calm horse turned all of the sudden into a wild horse. As soon as she is not in any discomfort, she is a crazy lady! She was nice and calm as long as she experienced discomfort in her hooves. She has received proper farrier service since she has been at my house which has improved her condition.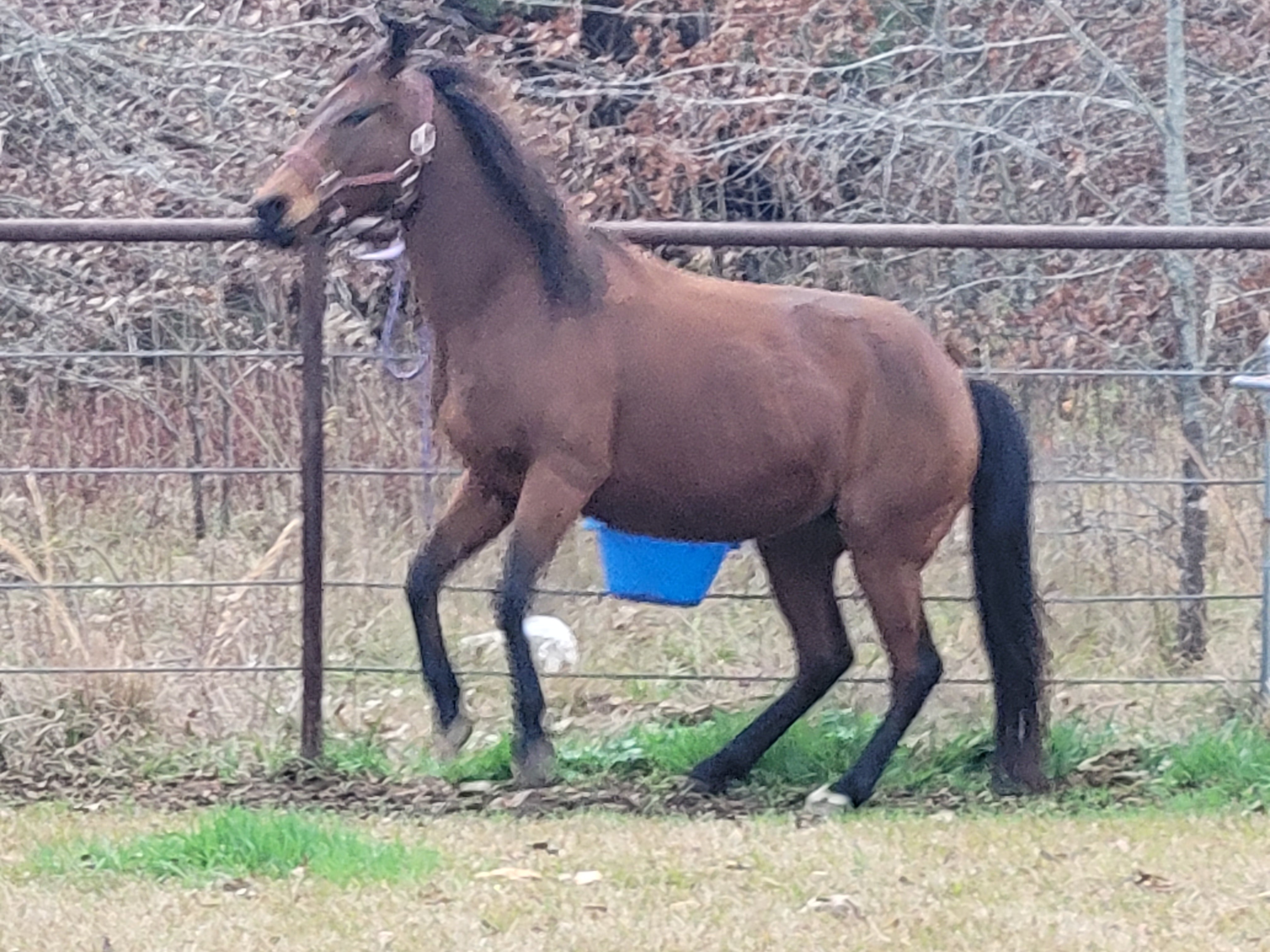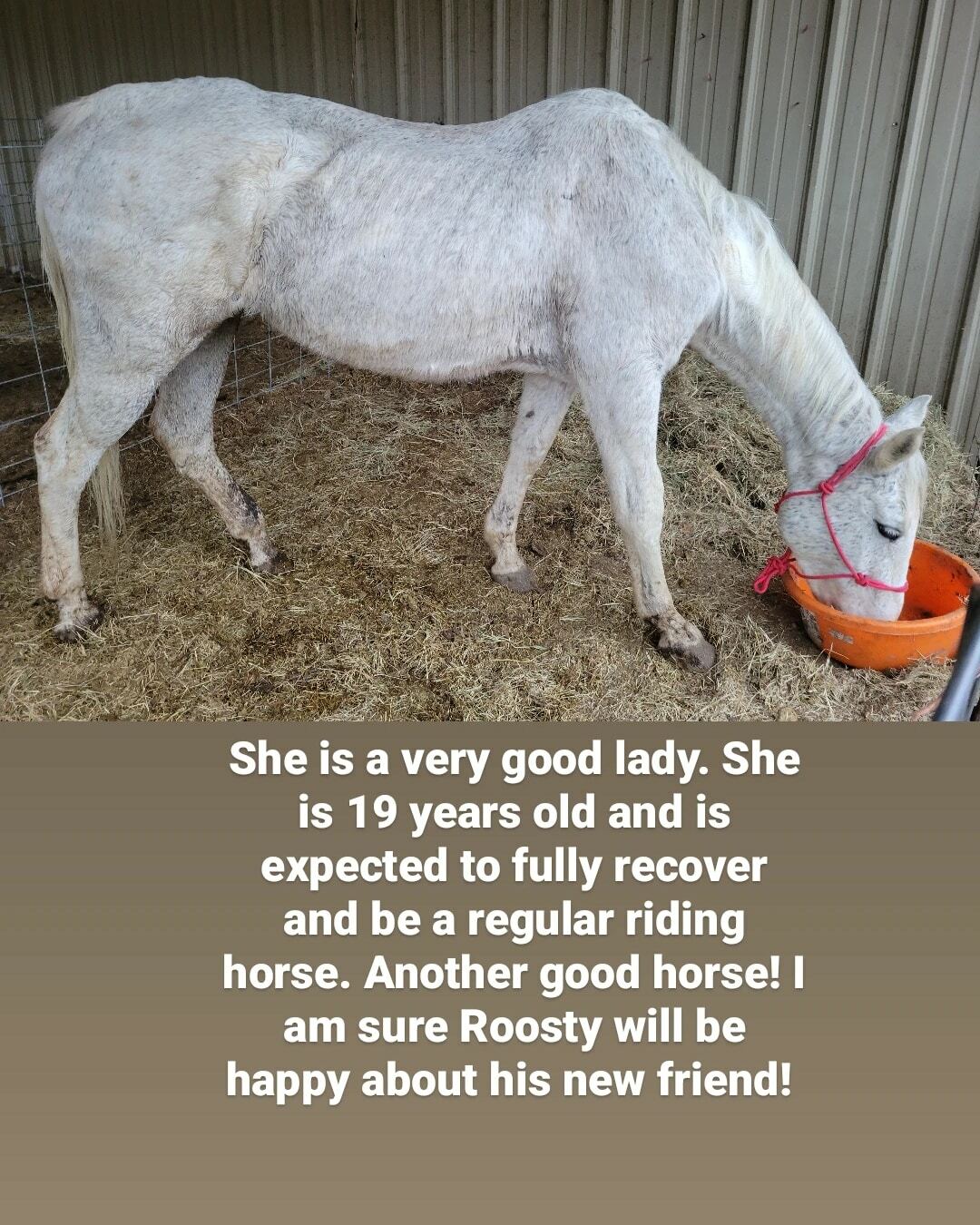 Snowflake, who was shipped to Mexico for slaughter and rejected at the border, because of an injury, and we have saved the other day, is doing very well. Her wounds, after the surgery, are healing fine and she is a happy camper, a real lady. She is well mannered; and it appears that she used to be a show horse. She seems to be a very good riding horse; actually, the best we came across. She is amazing! We gave her a bath the other day.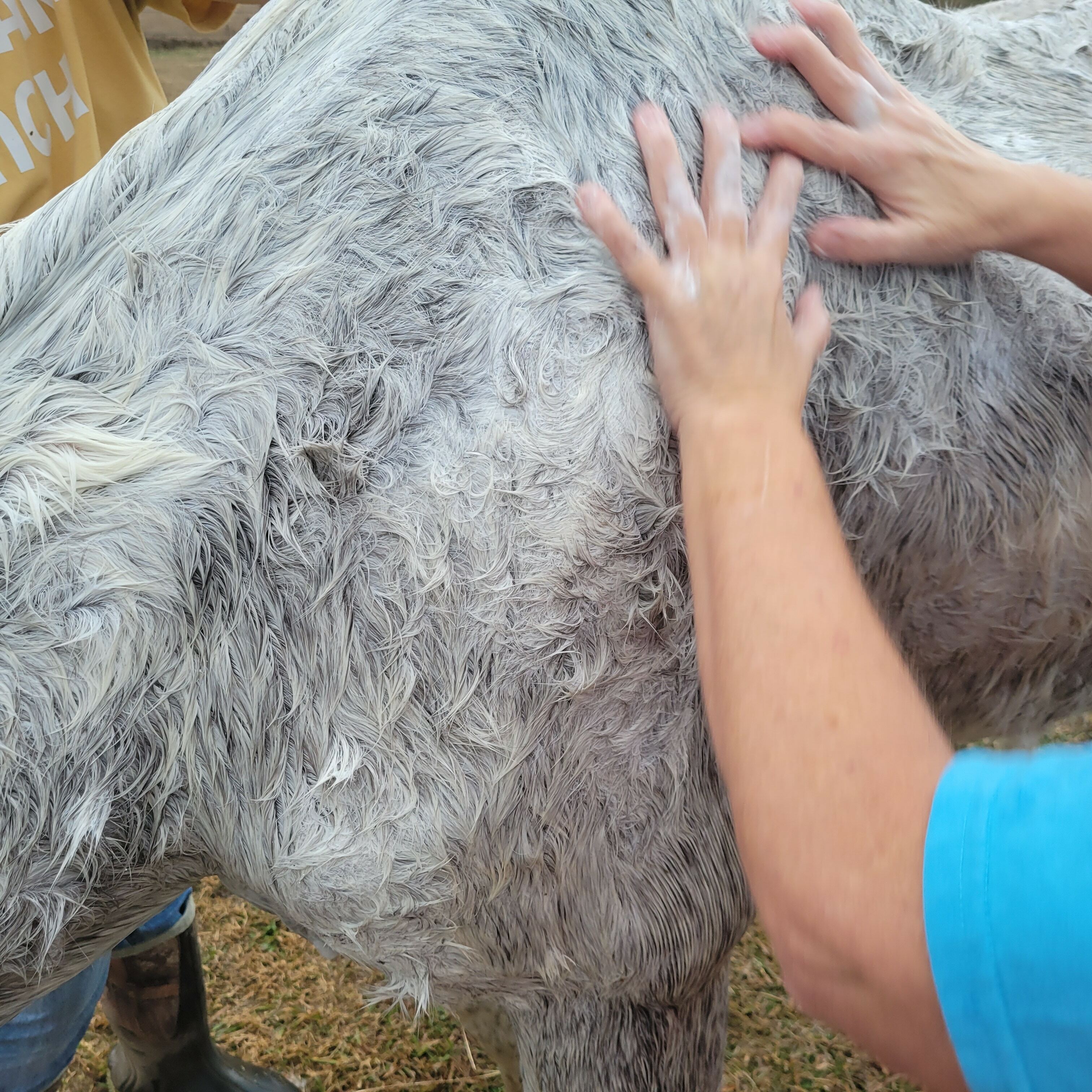 Ringo was rejected by a buyer at the kill pen and was going to ship for slaughter. He is 21 years old, a certified Foxtrotter and a show horse. He is very well mannered and a gentleman. He is very large, and we had noticed that he has some stiffness. The veterinarian diagnosed it as cushion disease. That is a disease which requires a special diet low in fat, sugar and starch. I will put him on the diet and some remedies. He has a home offer. Someone is crazy in love with him.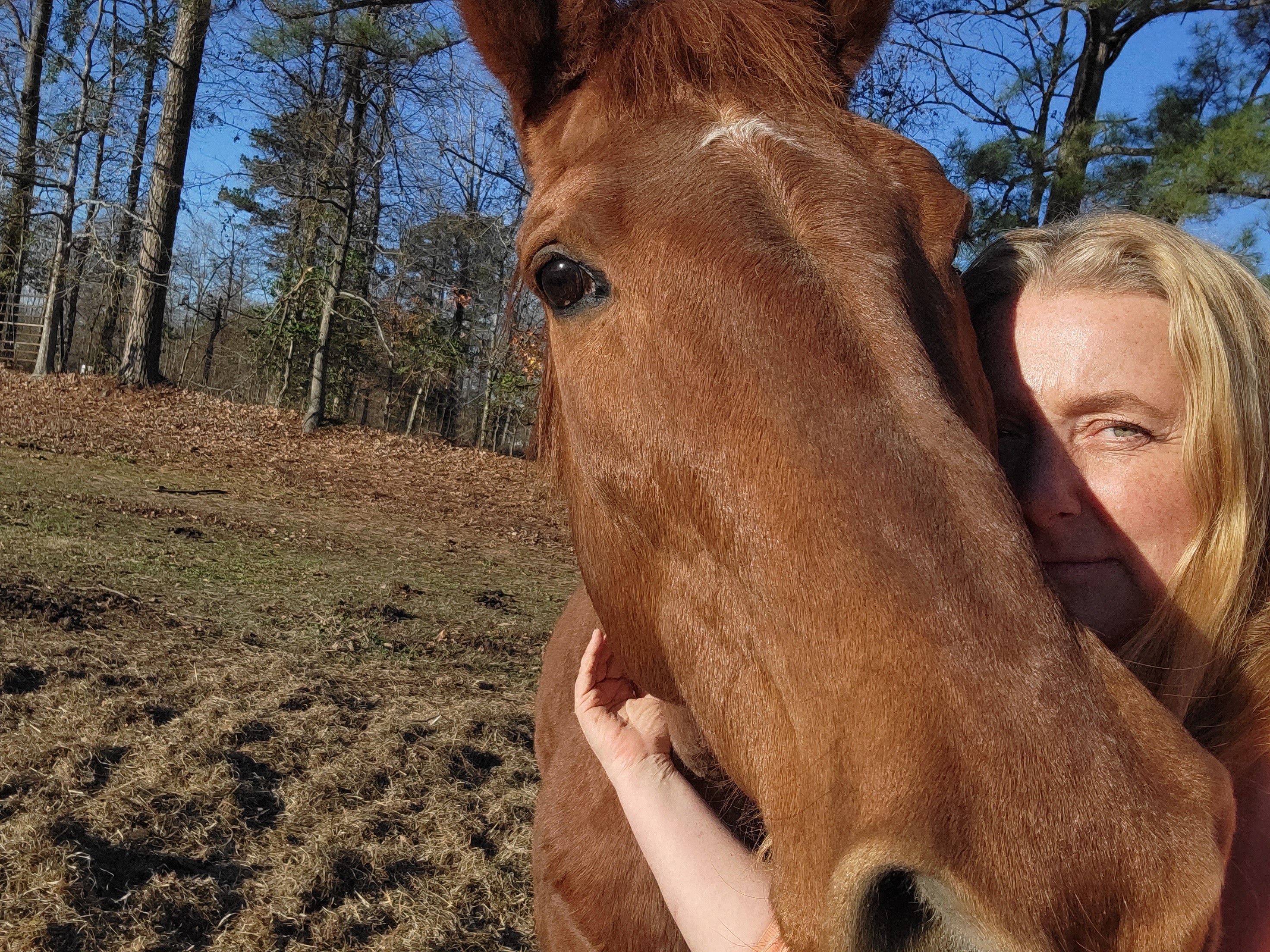 Enjoy this post?

Buy Utsava a coffee