NESARA announced-DEBT forgiven SOON!!!Med beds!!!
Today I have received a phone call and have received information from contacts who communicate directly with the Trump team. Again we are vindicated:
Nesara will be ANNOUNCED end of June as predicted; today Sunday as well as Monday, they said. In the mean time we have already seen world wide announcements in some countries. It will be world wide announced Sunday and Monday they said.

Debt will be forgiven this week and next week; which is first week of July. I predicted a year ago a debt swipe this time around.

In line with the prophecies they said that basically all is done end of June. CONFIRMED-June.

Med Beds ARE available as of now, also in line with our prophecy; we said by June. They are available by invitation only at the moment. They have used them for the trafficked kids. Now they are used for veterans.

They also said that nuclear threat is under control also in line with our information.
---
We have talked about military take-over June 13 and afterwards we have seen lots of military activity. We have also predicted a 9/11 type of scenario, bomb threats, nuclear threats etc. which have all happened ahead of the EBS. McAfee had information about Hillary Clinton he said is in a condo in Florida. The entire condo was blown up 9/11-style. They wanted to send a message. Lots of people have died. They also have announced that McAfee would have killed himself in a Spanish prison. But instead he is in hiding and working for the White hats.
Fauci is in the news with his Wuhan lab scandal. This also implicates Bill Gates. He is exposed as predicted, he would be this time around. The WHO and other organizations are implicated. This is all in preparation of the vaccine scam. The truth is coming out. Countries like Germany announced military Tribunals as preparation for the EBS and what is ahead.
In the next two weeks the EBS is expected. As I said a long time ago, all should be done end of June, likely also the EBS or there could be a two weeks delay. In any case we are living in exciting times and the New Earth is here, perhaps covered up with delays and chaos on top, but underneath it is right here!! All events are happening in line with our prediction.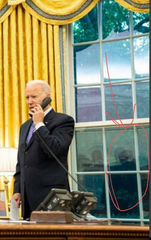 Enjoy this post?

Buy Utsava a coffee