Playboy Pilot by Penelope Ward ,Vi Keeland book review
Money or love? Which would you choose?

You probably just answered the question in your head thinking it's an easy decision.

For me, it's not. Did I mention it's a lot of money? A hell of a lot.

I needed to go far away to think it through.

As I embarked on an impulsive trip, I hit a detour when I met sexy Carter in the airport lounge. We struck up a heated conversation.

Then, he left.

I thought I'd never see him again.

But fate had other plans.

Surprise! He was the pilot of my flight.

The bigger surprise was the adventure that followed after the plane landed.

Carter was dangerous and always on the move.

Even though our connection was magnetic, I knew it was only temporary.

He would give me tickets, and I would follow him around the world to exotic places.

A bevy of flight attendant exes and rumors about Carter's reputation were never far behind.

I didn't know what to believe.

But I was addicted. Nothing else mattered anymore. And I was going to get hurt. Because a part of me wanted to be the one to finally ground the playboy pilot.

At the very least, he was taking me on a thrilling ride.

All good things must come to an end, right?

Except our ending was one I didn't see coming.
Kendall is taking a break from her life when she meets Carter. She needs a little space to clear her head. A wealthy trust fund baby, she is forced to choose between her lavish lifestyle and her principles. Her grandfather has placed some extreme conditions on her trust fund, which must be met by her twenty-fifth birthday or she forfeits the wealth.

Carter is an airline pilot that has spent years hiding from his heartache in the vaginas of flight attendants across the globe. He's a legend of sorts in the airline community. He's a manwhore.

When the two meet, sparks fly. They're drawn to each other and quickly strike up a friendship. For the first time in a long time, Carter actually has to put some effort into a relationship with a female.

Kendall doesn't cave in to her physical attraction to Carter easily. So, there was plenty of build-up and anticipation. I really enjoyed the tension and the slow-burn as these two got to know each other.

There was plenty of twists and turns along the way also. I can't say that there was anything shocking or unexpected, but just enough action to keep things interesting.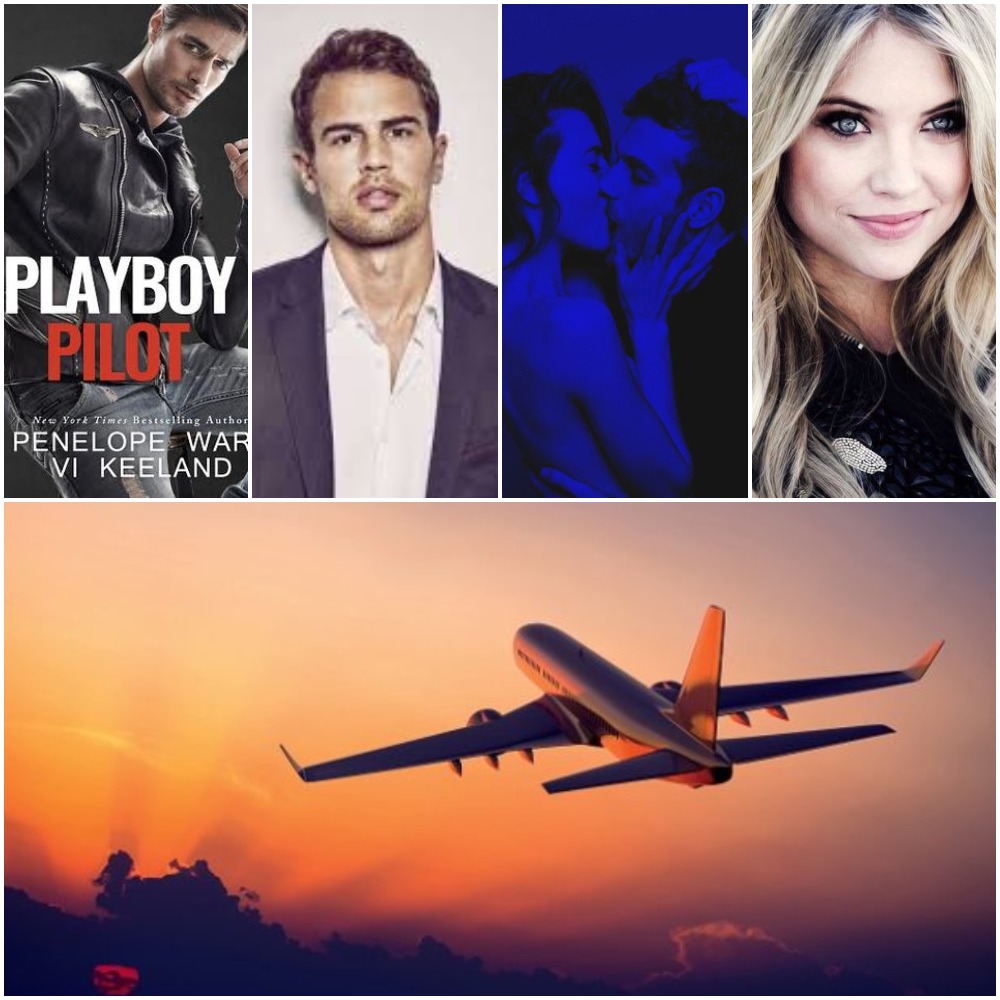 Enjoy this post?

Buy Renata Moravszki a coffee