The Mister by E.L. James book review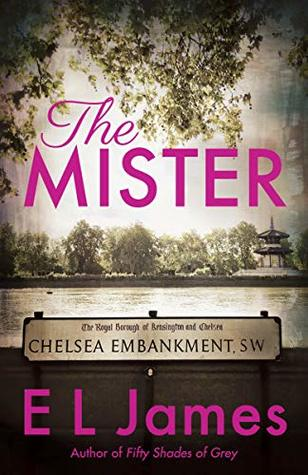 London, 2019. Life has been easy for Maxim Trevelyan. With his good looks, aristocratic connections, and money, he's never had to work and he's rarely slept alone. But all that changes when tragedy strikes and Maxim inherits his family's noble title, wealth, and estates, and all the responsibility that entails. It's a role he's not prepared for and one that he struggles to face.

But his biggest challenge is fighting his desire for an unexpected, enigmatic young woman who's recently arrived in England, possessing little more than a dangerous and troublesome past. Reticent, beautiful, and musically gifted, she's an alluring mystery, and Maxim's longing for her deepens into a passion that he's never experienced and dares not name. Just who is Alessia Demachi? Can Maxim protect her from the malevolence that threatens her? And what will she do when she learns that he's been hiding secrets of his own?

I don't even know where to start.I usually don't say this but the book was horrible.
I got the formula of the writer. There is an ultra rich womanizer Alpha hero who f*cks everything he sees alive, a doormat, virgin, shy, introvert heroine acts like feral child and has no idea about luxuries of ordinary life and a freaking piano, too many nonsense action scenes and tadaaaa our best selling romance is ready for your service!

And why on earth, somebody writes a novel to long! If it was like 150 pages that would have been too long.This was Fifty shades of Grey 2.0.
Enjoy this post?

Buy Renata Moravszki a coffee