Tips and Tricks: How To Sew Hexagons
English paper piecing is a technique used to create various quilting projects. It is done by hand, using paper templates to stabilize scraps of fabric. This technique can be used to sew scraps of different shapes, but hexagons are the most popular and, of course, my favorite ;-)
There are several ways to secure paper templates and sew hexagons together, this is how I do mine.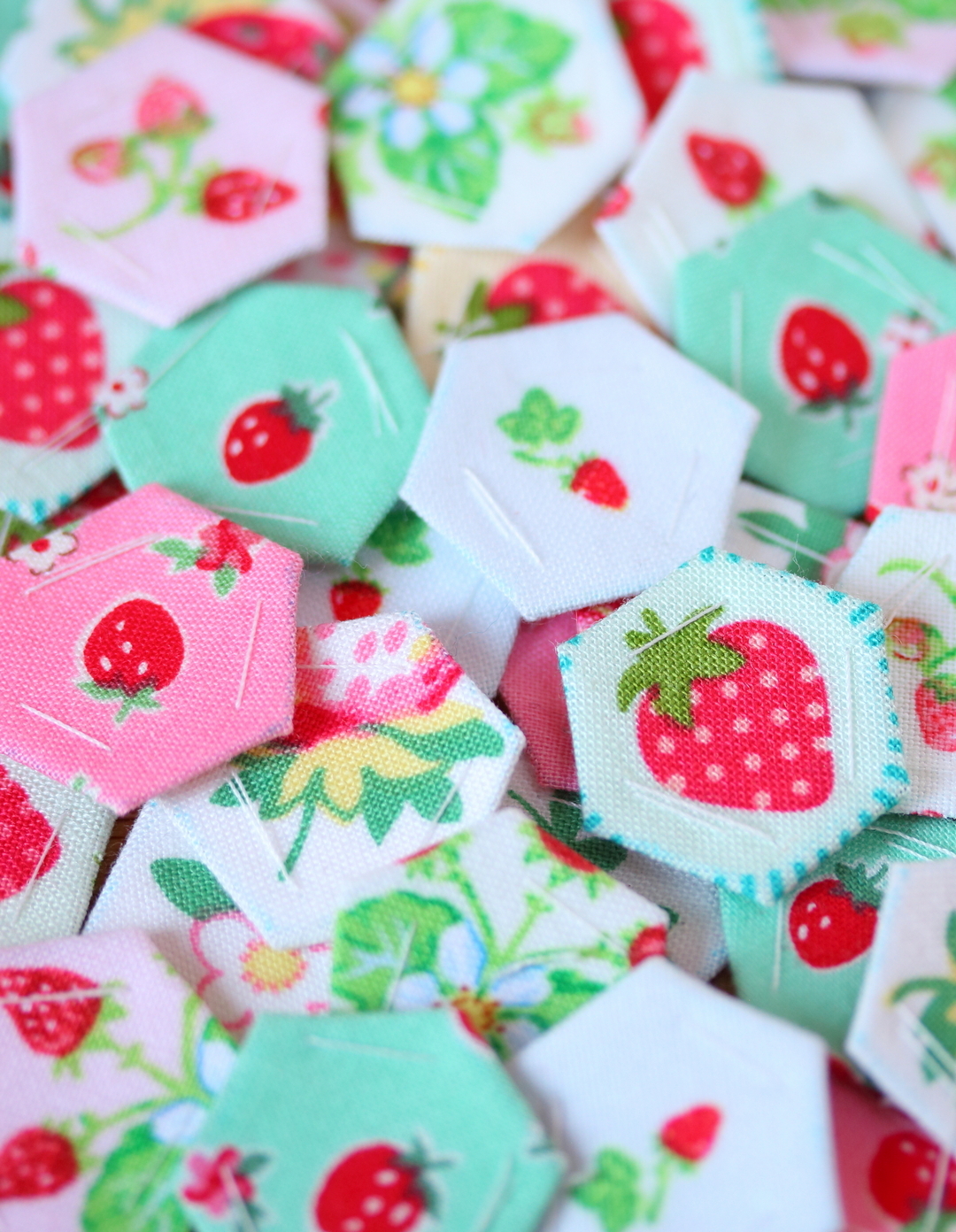 Prepare paper hexagon templates and cotton scraps. Place one hexagon template on the wrong side of your scrap and cut the fabric around the template, leaving at least 7 mm (1/4″) seam allowance. You can cut your pieces with rough seam allowance, it does not have to be exact.
Advice: you can hold the template in place with a pin.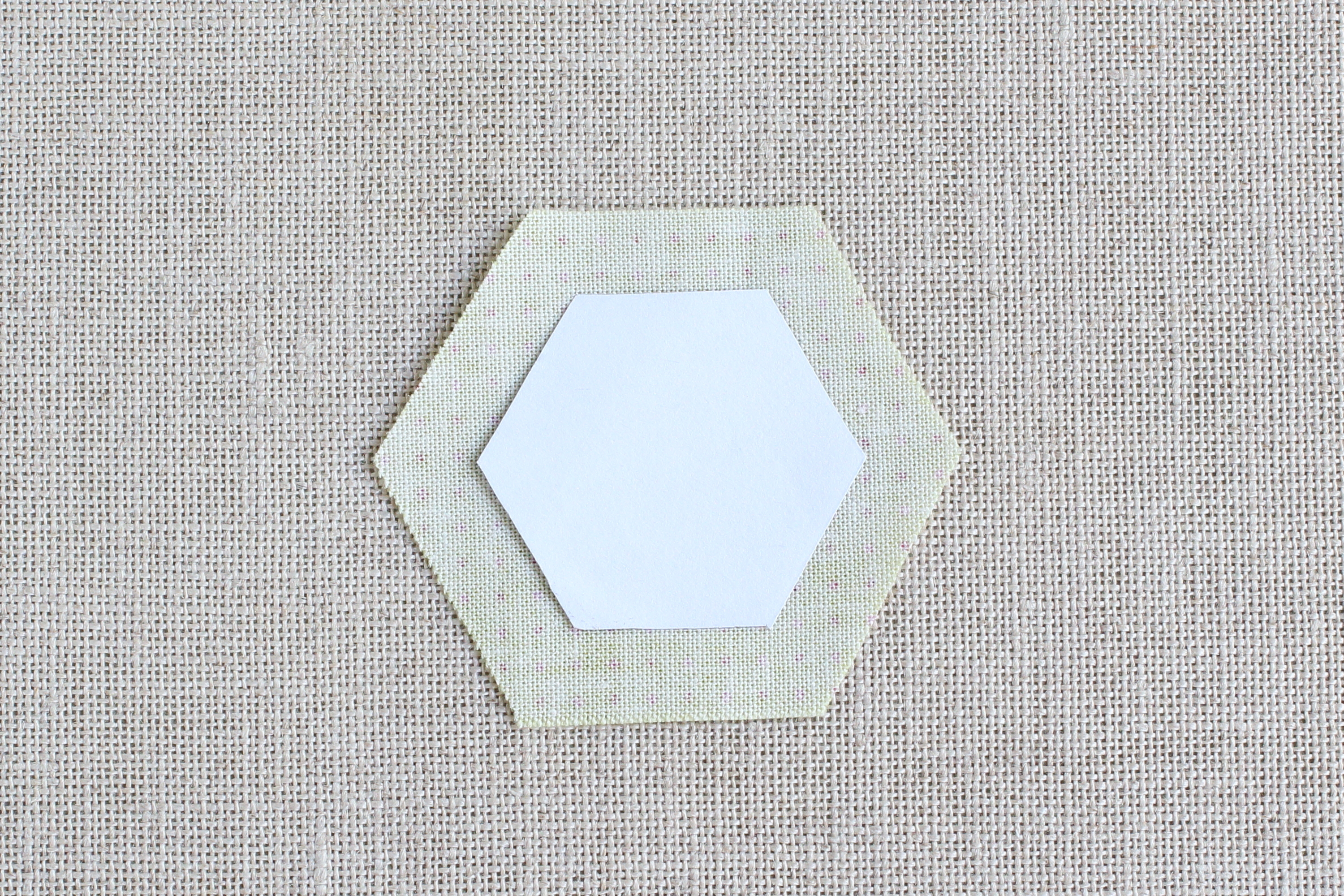 Fold the seam allowance over one edge of the paper template. Finger press the fold and baste the seam allowance in place, stitching through the fabric and the paper template.
Fold the seam allowance of the next edge over the paper template and baste in place. Make sure your corner is sharp and accurate.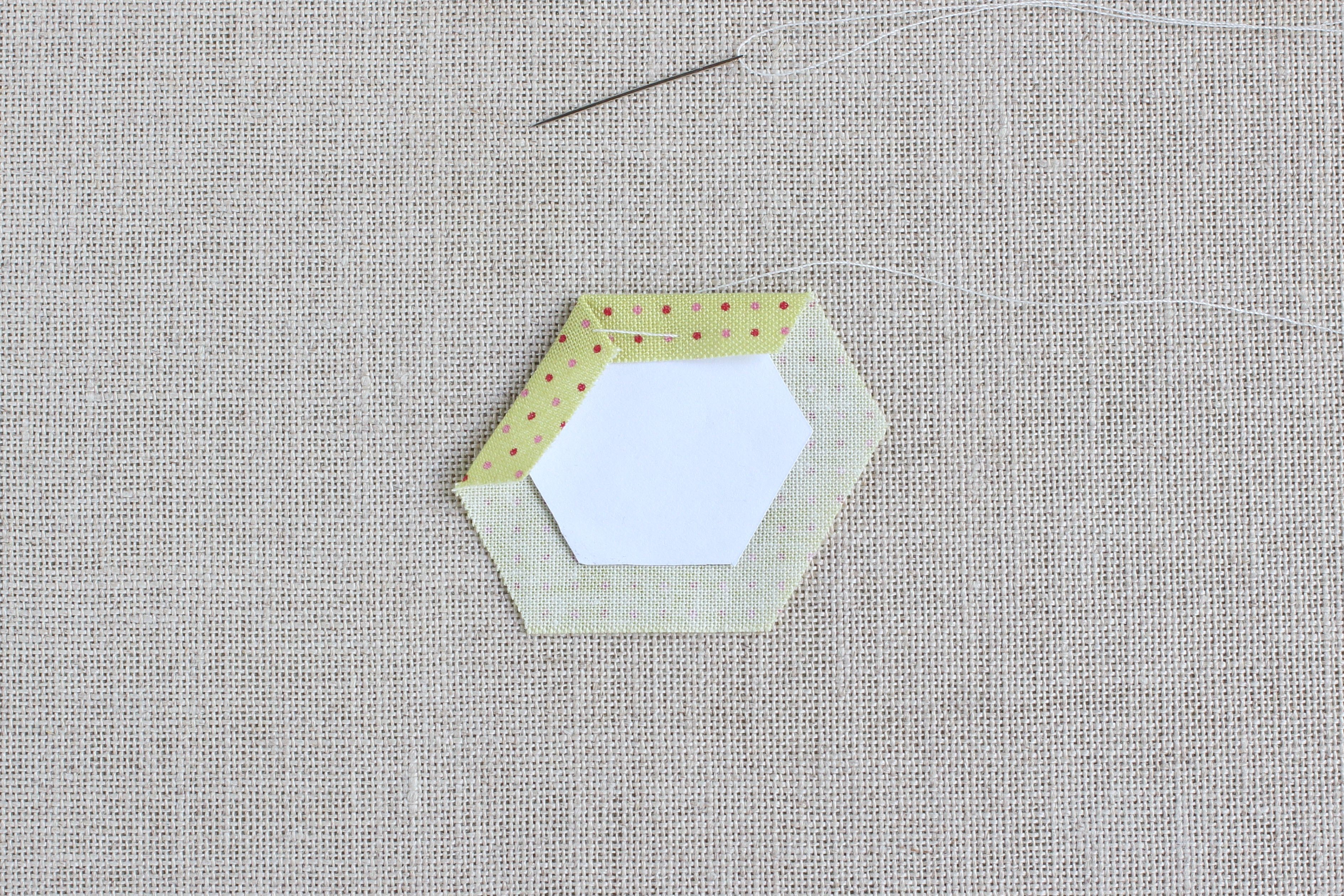 Repeat this process to fold over all the edges. Do not secure the thread as you finish (it will help to remove basting stitches later).
Prepare all your hexagons the same way. Take two hexagons, line up the edges and sew together with tiny whip stitches with the wrong side of the hexagons uppermost. Use a fine thread and a small sharp needle. I prefer to use No.9 quilting (between) needle. Take a tiny bite of the fabric and make sure you do not catch the paper underneath.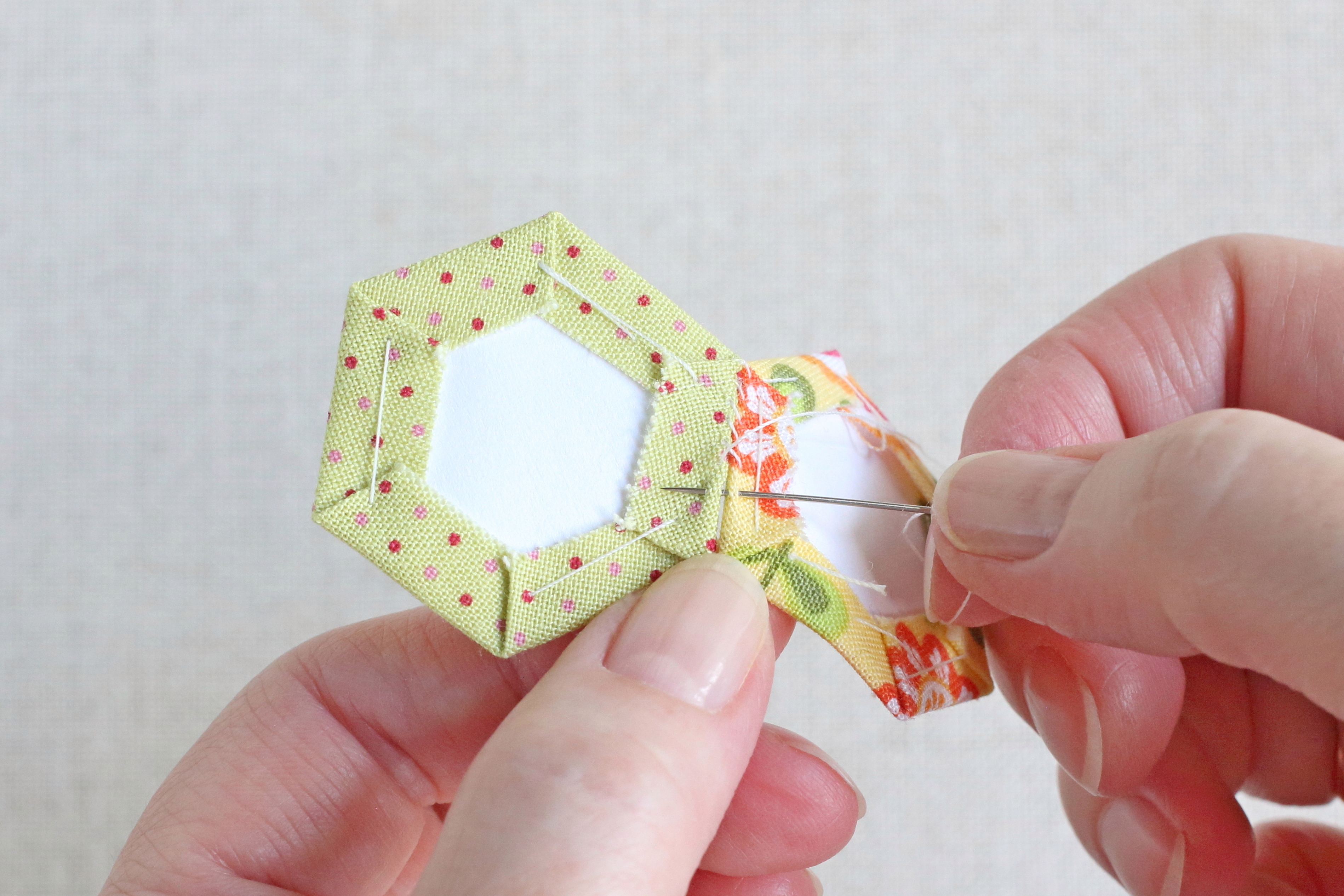 Sew all your hexagons together in the same manner.
Advice: To keep your seams tight, sew a couple of stitches in the same place or make a securing stitch at the beginning and end of every hexagon side even if you sew several sides continuously without breaking your thread.
Press your hexagon panel.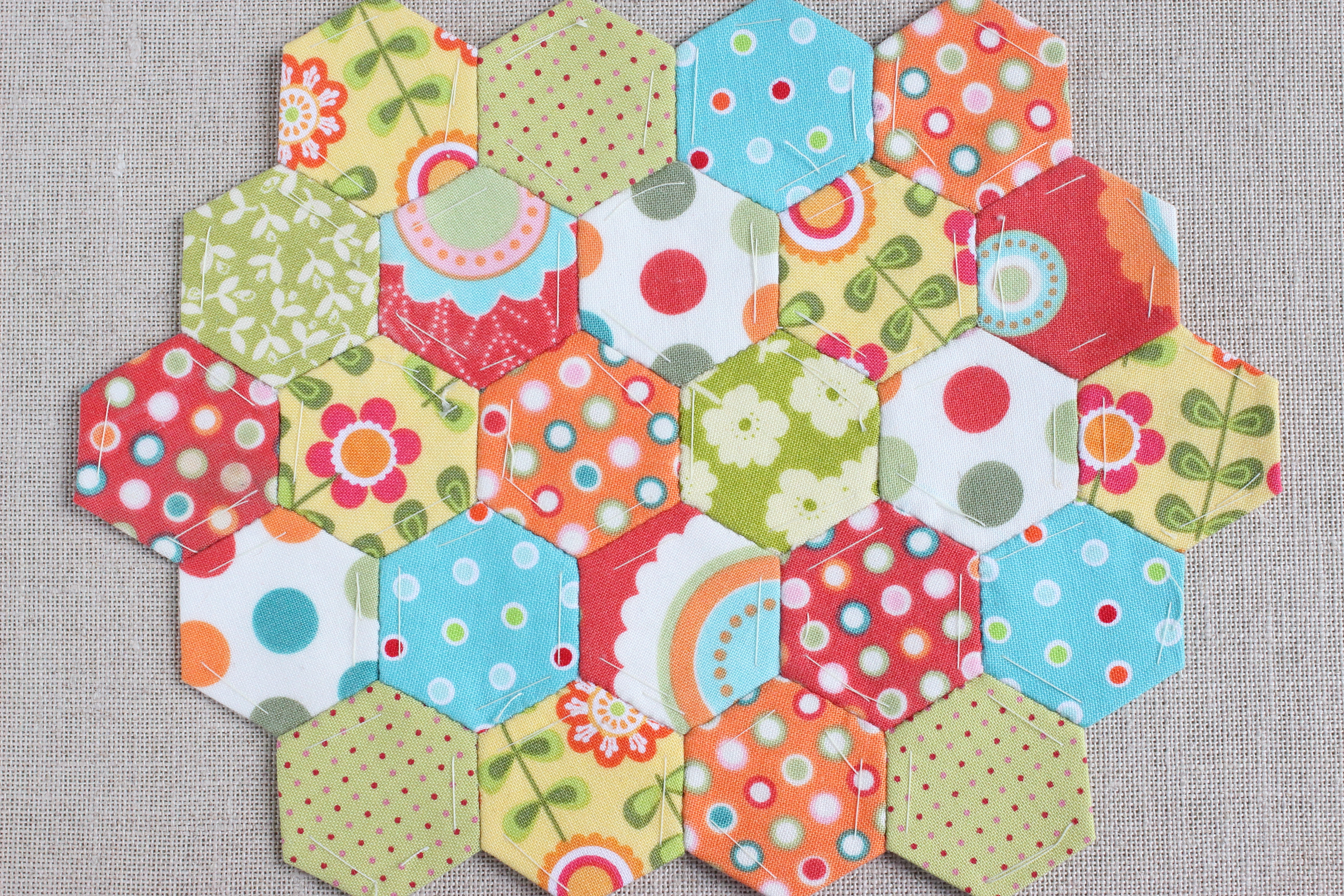 Remove all basting stitches and remove all paper templates. Press the panel again.
That's it! Now you can trim your panel if necessary, quilt it and assemble your quilting project, like this oval zipper pouch!
«Oval pouch» sewing pattern is available for purchase in my Extras section. Thank you for your support!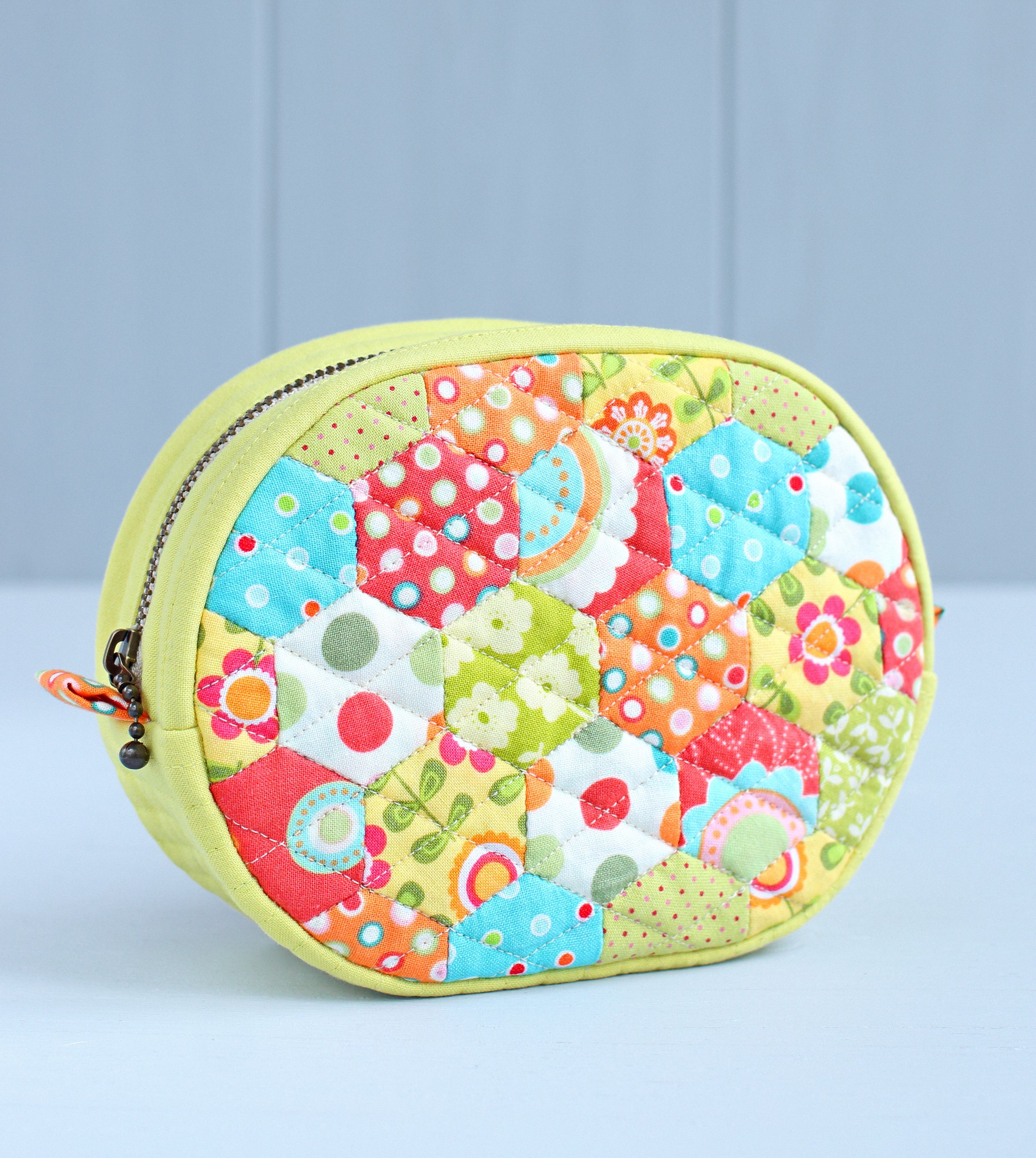 Enjoy this post?

Buy Tatyana Maksimenko a coffee