This June, Emergence Arts invites you to take part in a group show at the Endless Life Art Gallery to celebrate Puerto Rico's brilliant heritage, rich traditions and history, and pay tribute to the Isla del Encanto. I hope this show only adds to the pride and creative joy of what it means to be part of this culture's sacred and iconic beauty.
Artists to be announced closer to show date, but the reception is definitely happening. New works from vedhead Photography (me) and my dad, Edward R. Coffey, photographer and many new artists exhibiting for such an exciting event! In search of dj's, musicians, digital exhibits, and a few other elements for the upcoming exhibit.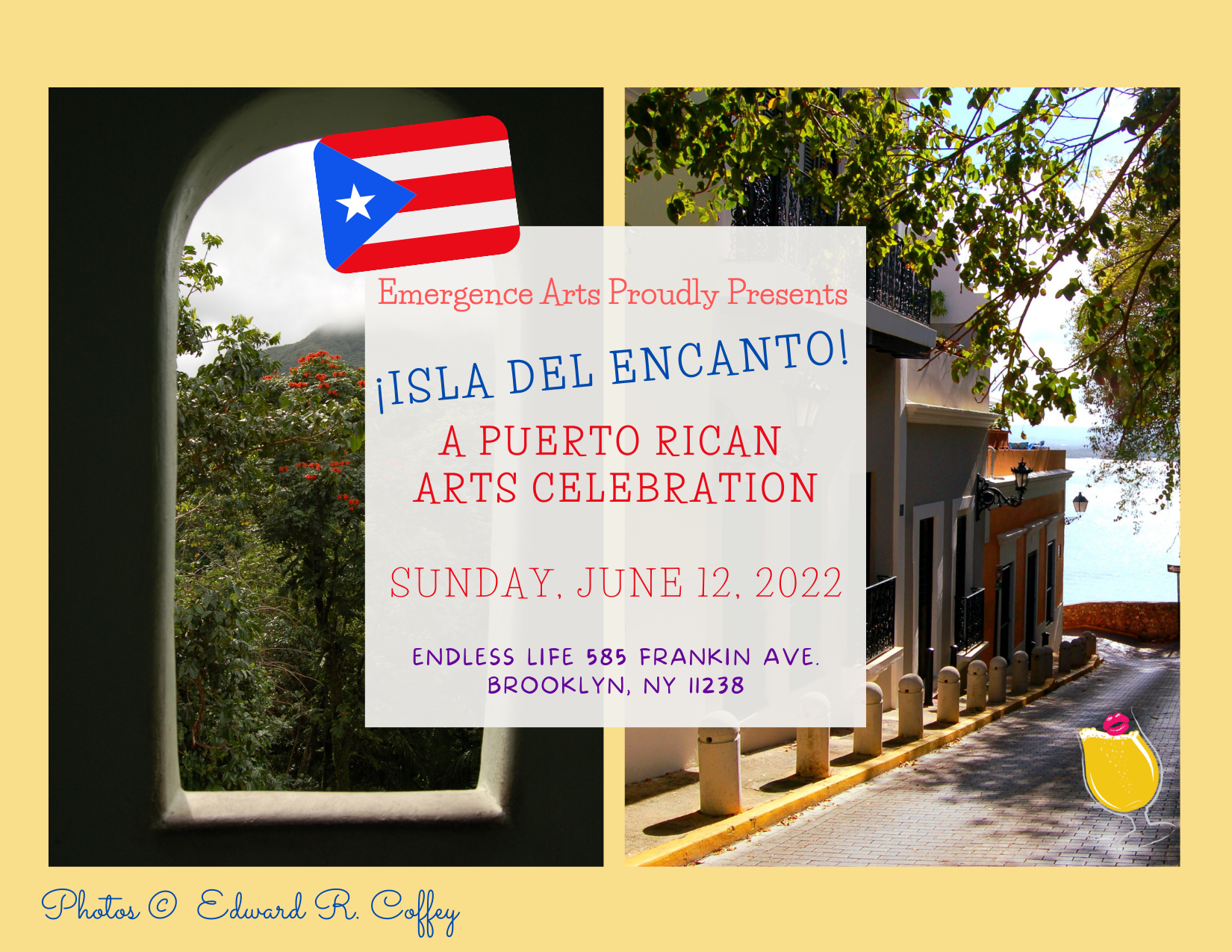 Event is free, but donations are always welcome. Emergence Arts is a safe, supportive community for artists to fully express themselves, exchange ideas and information, make informed decisions, and step into their emerging art careers with confidence. Donations graciously enable me, the founder, director, and curator the change to keep creating opportunities for artists: group and solo exhibits, residencies, drink-n-draws, workshops, community outreach, community service, creative mentorships, partnerships, collaborations, networking events, and so much more.