Photoshop tutorial guide: Glamorous Neo-Burlesque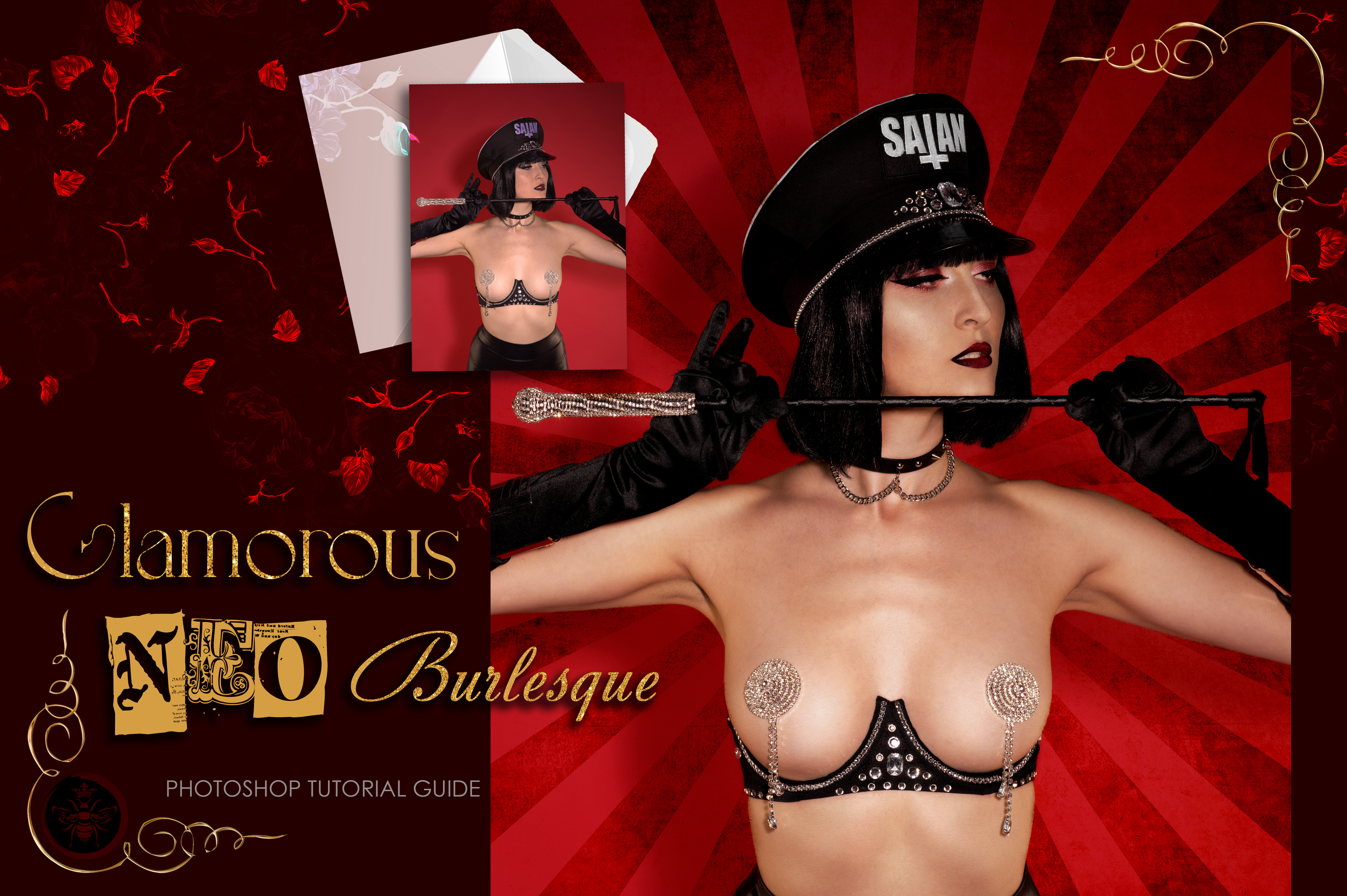 Yo people! My first tutorial is now live!
In this lesson, we are going to work with a high resolution image shot on a medium format camera Mamiya DM40 from one of my past photoshoots to create a glamorous neo-burlesque style image. We are going to go through step by step all the editing process from how to clean skin with clone stamp and preserve texture, how to tone and perform targeted color corrections, learn new techniques of controlled dodge and burn to make any model pop with a radiant glow, seamlessly enhance the models beauty and, of course, how to insert a background texture organically into the image, and to finish it off, how to sharpen like a pro!
The lesson is FREE to download and comes in PDF format + MP4 animated video, where you can see the changes that we are performing in action. If you enjoyed the lesson, don't forget to buy me a coffee 😉, and I can reach my goal for a computer upgrade!
📍 The input image in TIFF format from the tutorial is available for purchase for an additional donation [a pastry to my coffee] and you get a personally signed copy of my original edit for your collection as well!
Navigate your questions and feedback to my DMs, connect on IG, like my FB page, upvote in comments which image you want to see next in a tutorial and learn, support, share!
Till next time 🤡
Enjoy this post?

Buy Veronika L. a coffee