Key ritual 🗝🏡
Simple ritual you can do everyday... 🗝🏡 Everytime you use your keys throughout the day, visualize they are unlocking opportunities to get closer to your dreams. 🌿 ~ I did this often esp when I was a single mom in NYC wanting to own my place... soon after I moved into my own lil condo. If you're already in your own home it's still good to unlock your front door with the intention & visualization of unlocking opportunities. I sometimes park my car and walk around to my front door just for the ritual of unlocking it, (instead of going through the already unlocked garage side door which is no fun).
Give it a try ♡ unlock the opportunity.
Vintage inspired keys will be added to "Extras" in the New Year.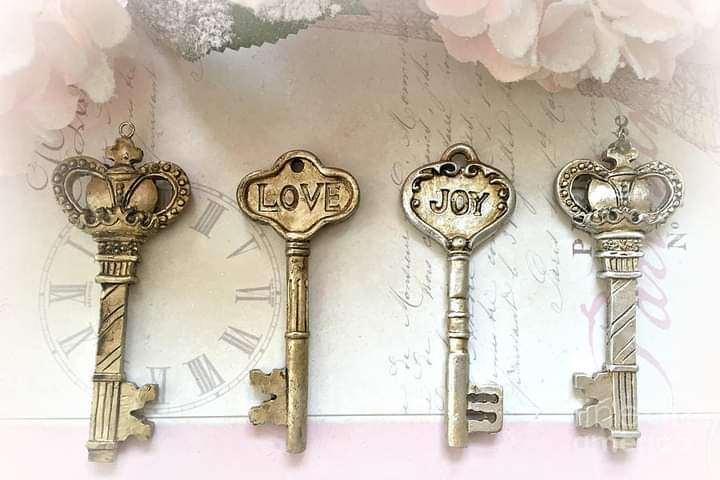 Enjoy this post?

Buy vintagecristina a tea