How to Take Smart Notes by Sönke Ahrens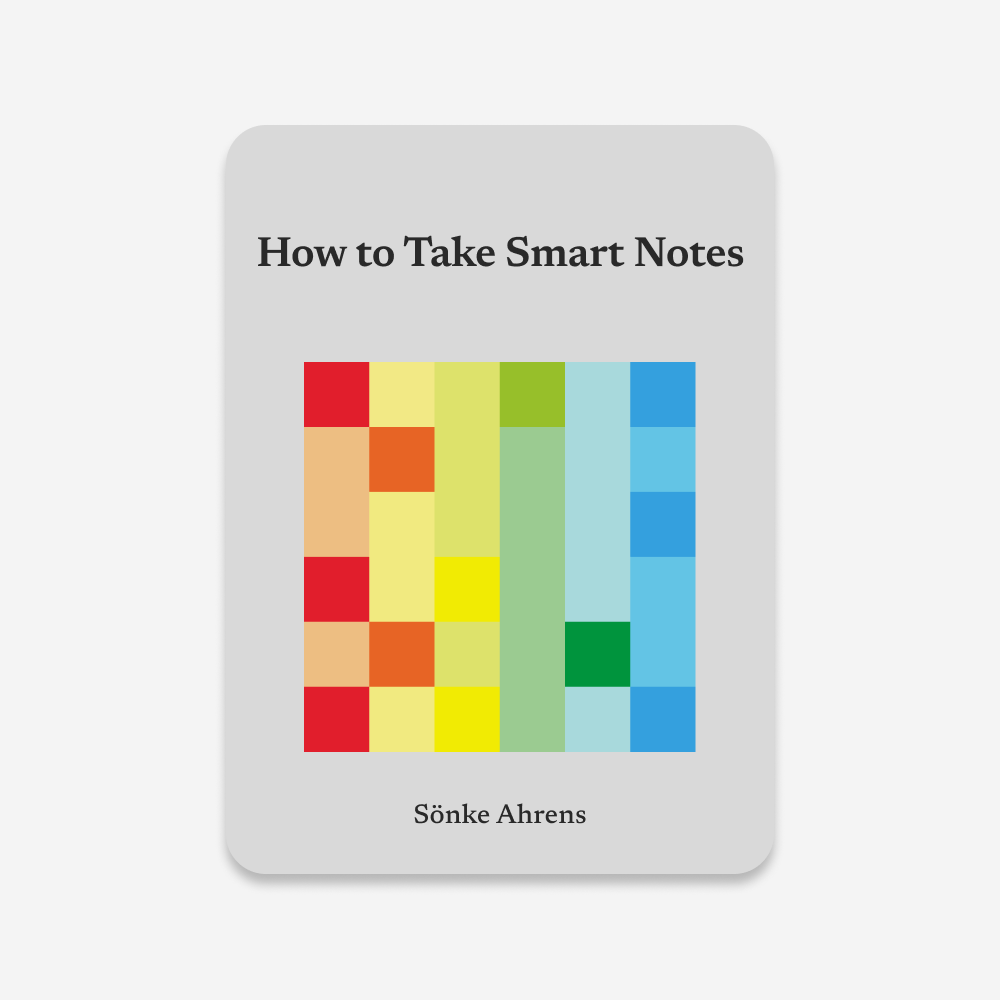 🌟 The Book in 3 Sentences
It is about a method of note-taking called Slip Box.

It will give a detailed explanation of how to use the Slip Box Method.

This book also teaches to take notes for remembering later.
🧵 Impressions
It is a good book that explains the note-taking method called Slip Box, with a lot of examples. It is for people who want to become writers.
How I Discovered It
I discovered this book on Ali Abdaal's YouTube channel.
Who Should Read It?
People who read a lot and like taking notes.
🍇 How the Book Changed Me
I have been using Roam and Notion for note-taking, which has a similar feature called bidirectional linking.
🎋 My Top 3 Quotes
Everybody is motivated when the finish line is within reach

Deliberate practice is the only serious way of becoming better at what we are doing.

"Creativity is just connecting things. When you ask creative people how they did something, they feel a little guilty because they didn't really do it, they just saw something." -Steve Jobs
📕 Summary + Notes
Read More: https://vyshnav.xyz/book-notes/how-to-take-smart-notes
Enjoy this post?

Buy Vyshnav Gangadharan a coffee