Hi!
An apple and a thought are back. The stories from the café.
Today I'm in a place with a great warcoffee (4+ stars) and cozy atmosphere. But I visited it not because of that. And I'm not sure I will see people for my stories here. I'm the only visitor now.
So why? Why am I here?
Just listen to our dialogue with the barista:
- Hi! Are you newly opened?
- Nonono. We've already been a week here.
He's funny. The barista. It might be the owner. I will tell you what I know about this place.
It was opened earlier in March (yes-yes, a week ago or so). The owner is the head bartender of the chain of local restaurants. He opened this Brave Café with his wife. By the way, Brave Café is my title (I love to give titles to places).
Why did I call this place Brave? But how do you call places opened in the war times? Only Brave.
Today I talked with the barista. He IS the owner of the café. His name is Oleksandr.
Just put here some pieces of our dialogue and my thoughts.
O: - I opened the café here because I live nearby. And the rent prices are much lower than in the city center.
My thoughts:
- A lot of residential buildings are nearby. I see this café as the perfect place for dates. The tables for two people, modern music, good coffee, tea, and sweets.
O: - My audience is couples, yes. And also families. I do want my café to become a popular place.
My thoughts:
- I came here to show my support and admiration for the newly born place. I came here to show you that Kyiv is alive. That people open cafes, brew coffee and have hope.
Oleksandr has a guest. His friend. They go outside to smoke, probably. Left me alone. But I'm ok with it. Being alone.
It's interesting whether I see the visitor here. Going to stay for half an hour more.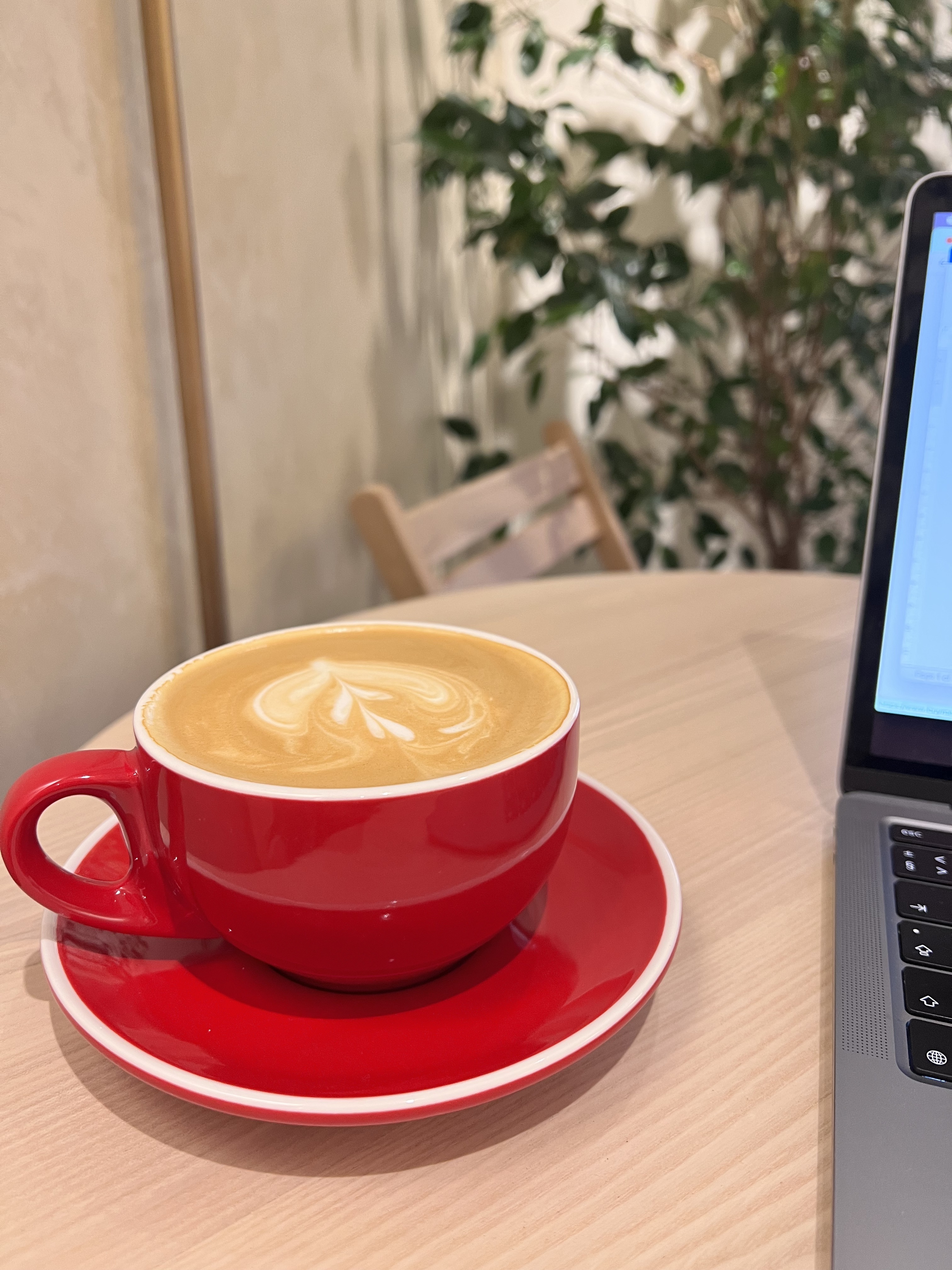 Meanwhile, I'm having 4+ stars warcoffee (cappuccino) and trying to understand why people want to open café (not only in wartime). Probably, it's not only about money as I think (not sure, of course) that a café isn't a very high-profitable business. It's more about love. Love for coffee, chats, creating places for others to have rest, and fun (or dates).
O: - After the full-scale war started, the restaurant I worked for wasn't doing well. Our audience before the war was mainly foreigners. Now? Almost none from abroad. So I decided to open my place. To earn some money. And I always wanted to open a café. The second reason is that for me, it's a new challenge; it's totally out of my comfort situation. And I want to succeed. If I do now, in war, can you imagine what I will do after our victory? (the last sentence was my imagination, but I feel that Oleksandr thinks exactly the same).
My thoughts:
- Sometimes people ask me whether I want to open my café. I have a perfect title. #warcoffee. And after that, #peacecoffee. But I'm not ready now. I love what I do. I write.
I'm going to tell you my secret. I love words more than I love coffee. Maybe after publishing a few books, I'll open the café. And continue writing there. As I was born to write (oh, sounds too pathetic).
But let's come back to the Brave Café. Still lonely.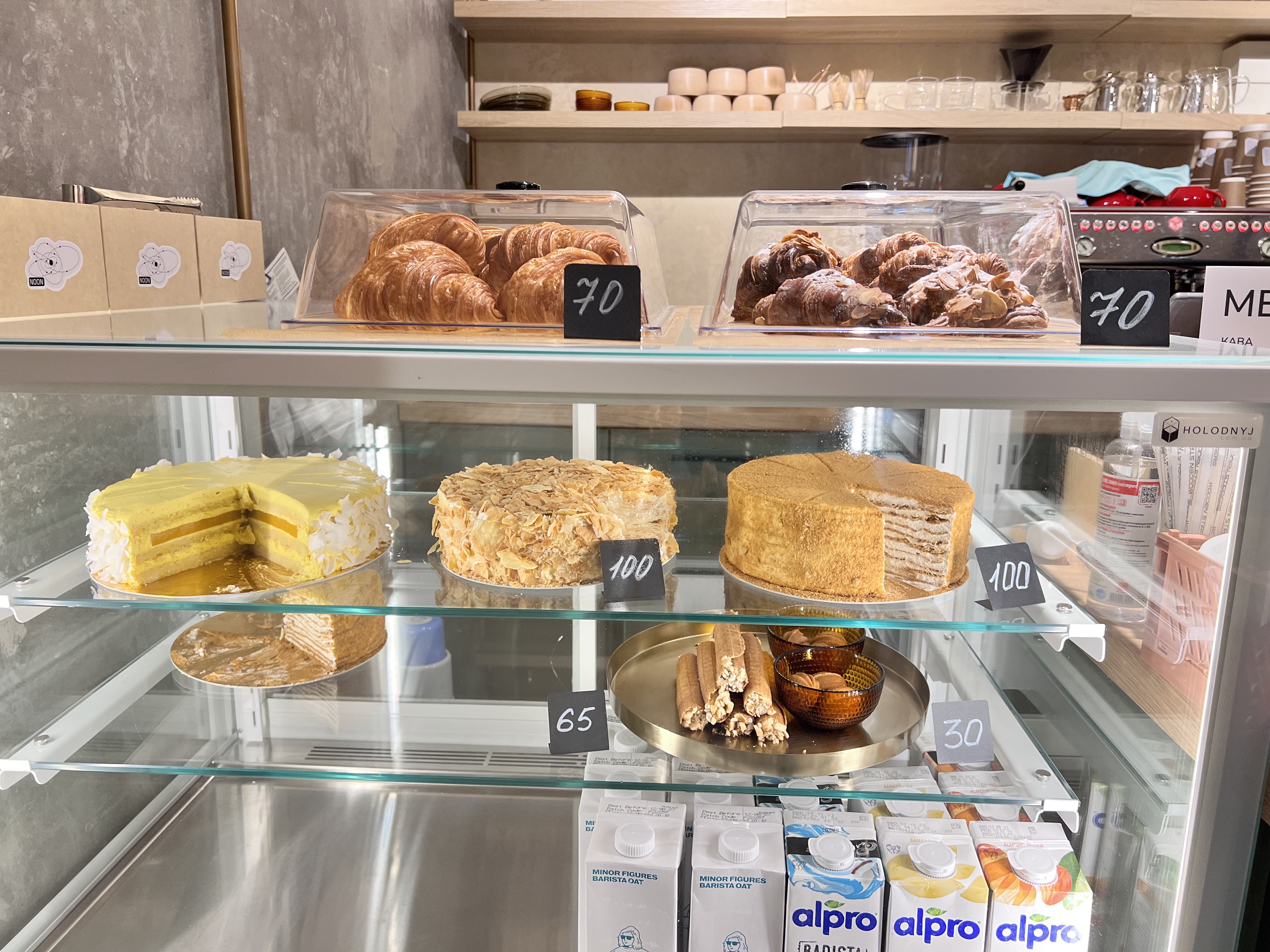 And I want to do this. I want to share with you now (not at the end of the month) the link to its Instagram (it's here). Let's give them some followers' joy. And maybe hope. I do want The Brave Café to survive, and you will visit it. I'm not sure whether you will find it. The café is on the Left Bank and 'perfectly' hidden among the residential buildings. You will need me (smiling).
Ok. Probably that's all for today. I will try to visit the Brave Café in a few days/weeks or so. Let's see what will change.
Wait. The Girl just came in. It's a good sign. The Girl ordered coffee and some cakes. Good girl. Thank you. OMG, I have such a warm feeling toward the café. My heart is melting like snow in spring.
It's a good ending to today's story (ok, almost a story).
In a few weeks (or so), I will tell you how the Brave Café lives.
Warcoffee hugs,
Yara (or Yaroslava)
**********
An apple & a thought is a series of short stories I write from the cafe (or place that pretends to be it). The stories are about people I see and sometimes talk with.