#warcoffee cups. Sip on January 1
Hi!
And Happy New Year. Today we're starting a new series showing your coffee/tea cups from different parts of the world. How it works, you might read at the end of the post 🤗.
Thank you so much for sending me your cup pictures. There were a lot of emails. If I didn't choose you, maybe you forgot to mention your Twitter, the image was too small, or I just needed to make a hard choice.
I tried to keep the authors' style & grammar (for others to hear their voices) but had to shorten some stories, unfortunately.
So 8 cups are on my list today.
@lizziecolourful, UK

My cup has #peacetea, not #warcoffee! It's Lapsang Souchong tea, which was my mother's favourite, too. She would have loved this mug, because she cared for many sick and injured birds of all sorts, from baby sparrows to a one-eyed Canada goose.

Lizzie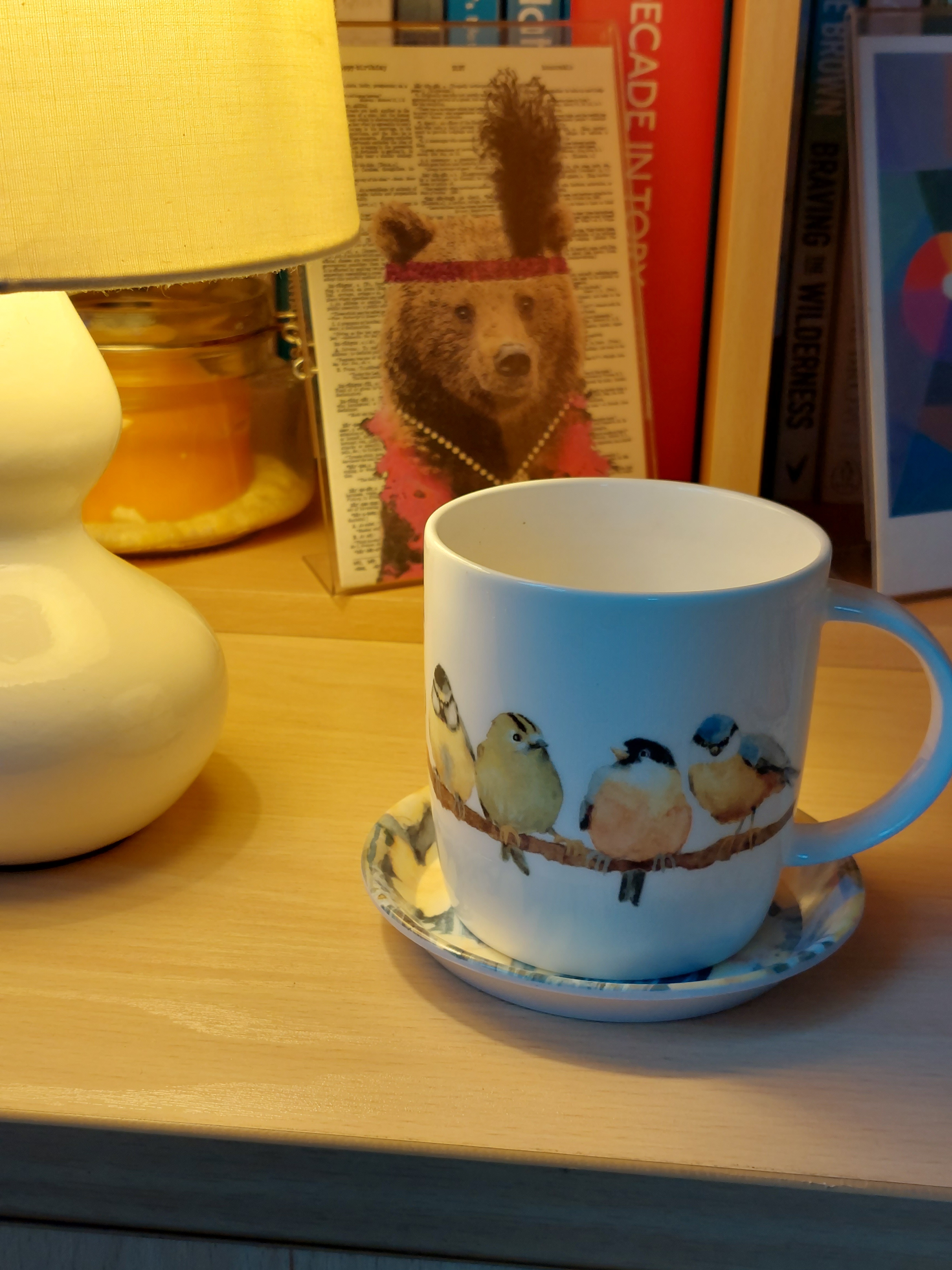 @theleahbeth, USA, Tennessee

Thank you for keeping us informed of daily life and what it is like there. I send many best wishes for 2023.

Leah Beth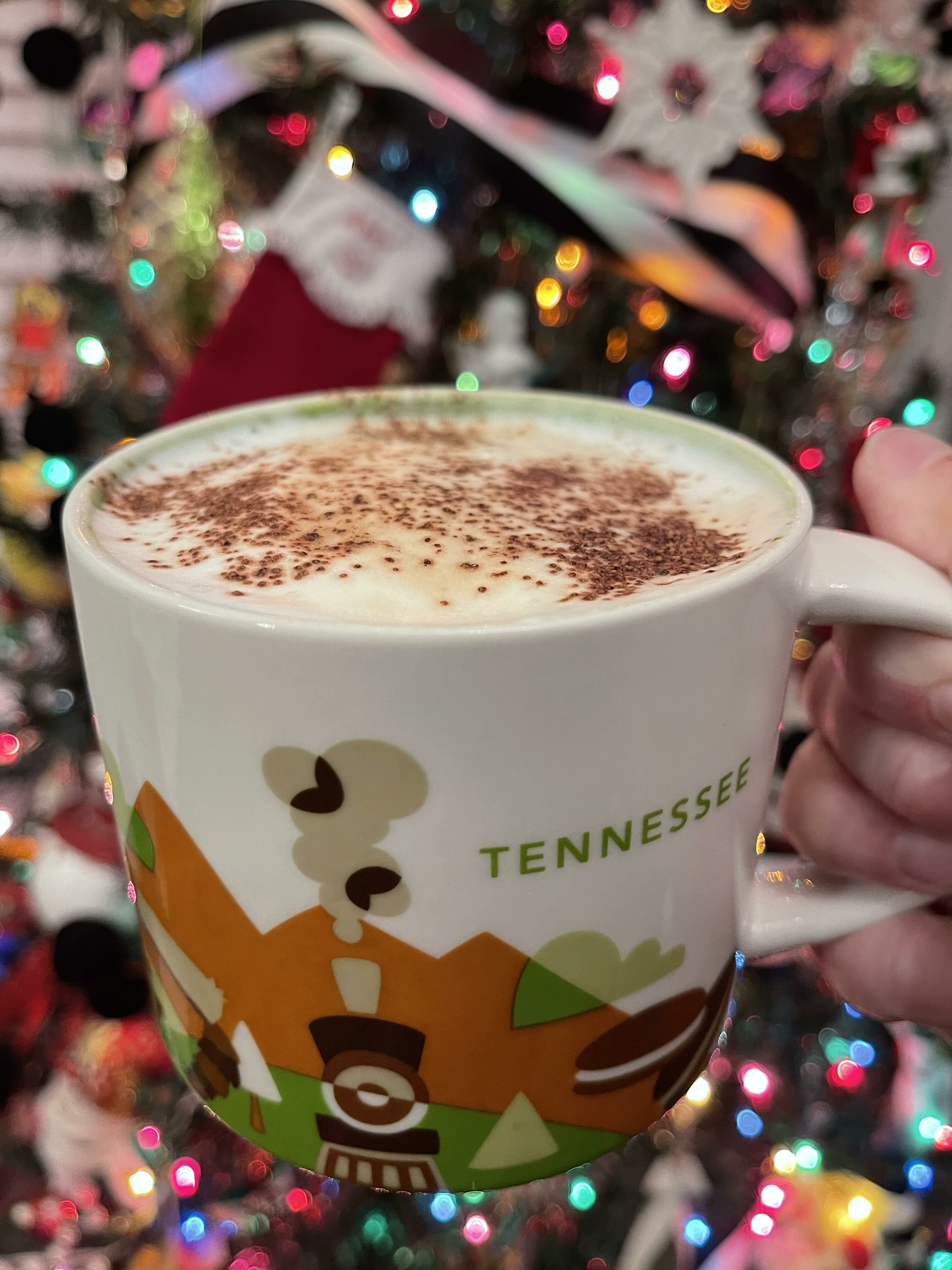 @Brid_PA, Ireland

Today my war coffee story is from a memory of the year 1978. My beautiful Mum loved coffee, especially a Nescafé coffee. In her final weeks before her death, I made so many cups of coffee to comfort her as she was suffering unimaginable pain. Now, the smell of coffee is both a memory of happiness and sadness. Each day, I make a cup of coffee, I close my eyes and the aroma takes me back to memories of all the good times before I became a motherless daughter.

Brigid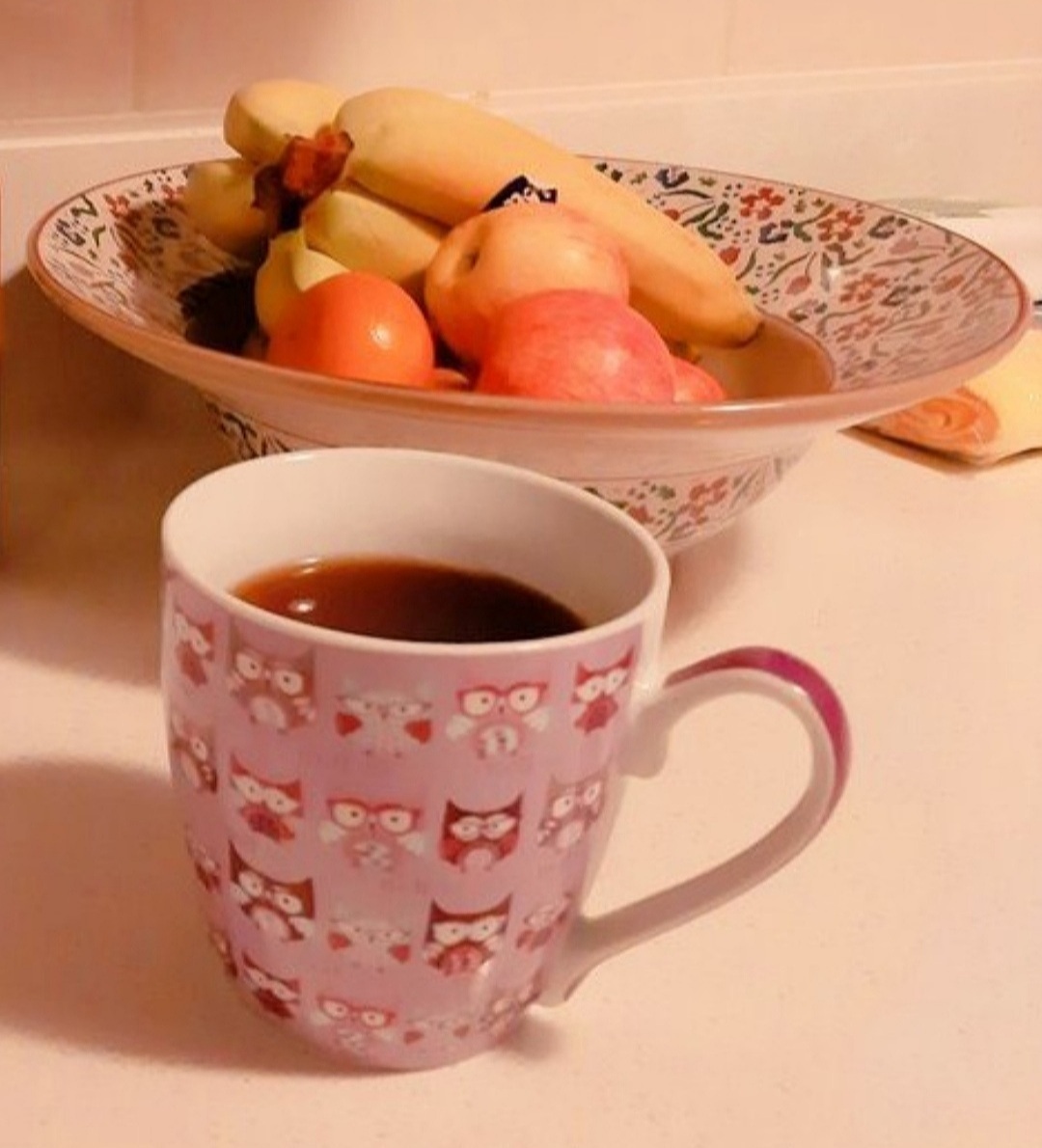 @clairegylden, Sweden

Here's my cup, it's a Moomin cup that I send you from Sweden from my home. The Moomin is for those who don't know it a troll, the Moomintroll, a fairytale character by the finnish autor, visual artist & illustrator Tove Jansson that I read & loved already as child.

Claire
@Jiouvenlea, South Africa

..when I was deported 1y later, I had to come live with my mother, who was a Nurse at a school for Disabled kids, and she lived in the hostel with the kids.

I started working as an aid to a teacher in her class. Through the years I used that cup at home, as I was promoted to Housekeeping Supervisor and then Senior Supervisor in the Kitchen.

About 7y ago the cup broke and I was heartbroken. My mom bought me this cup with a face and a protruding nose. It was hilarious. My mom died 4.5y ago and I miss her so very much. This cup is more precious than gold or diamonds to me.

Jeanette
@WatchesAnna, Nepal

Countdown has begun. Only 10 days now until I leave this scene... Morning Nepali chai, with a beautiful and rugged country background. "Dirt poor" has taken on me meaning for me here. The snow-capped mtns that overlook the valley sing majestically of their Creator. Oh, how I will miss their song.

Lori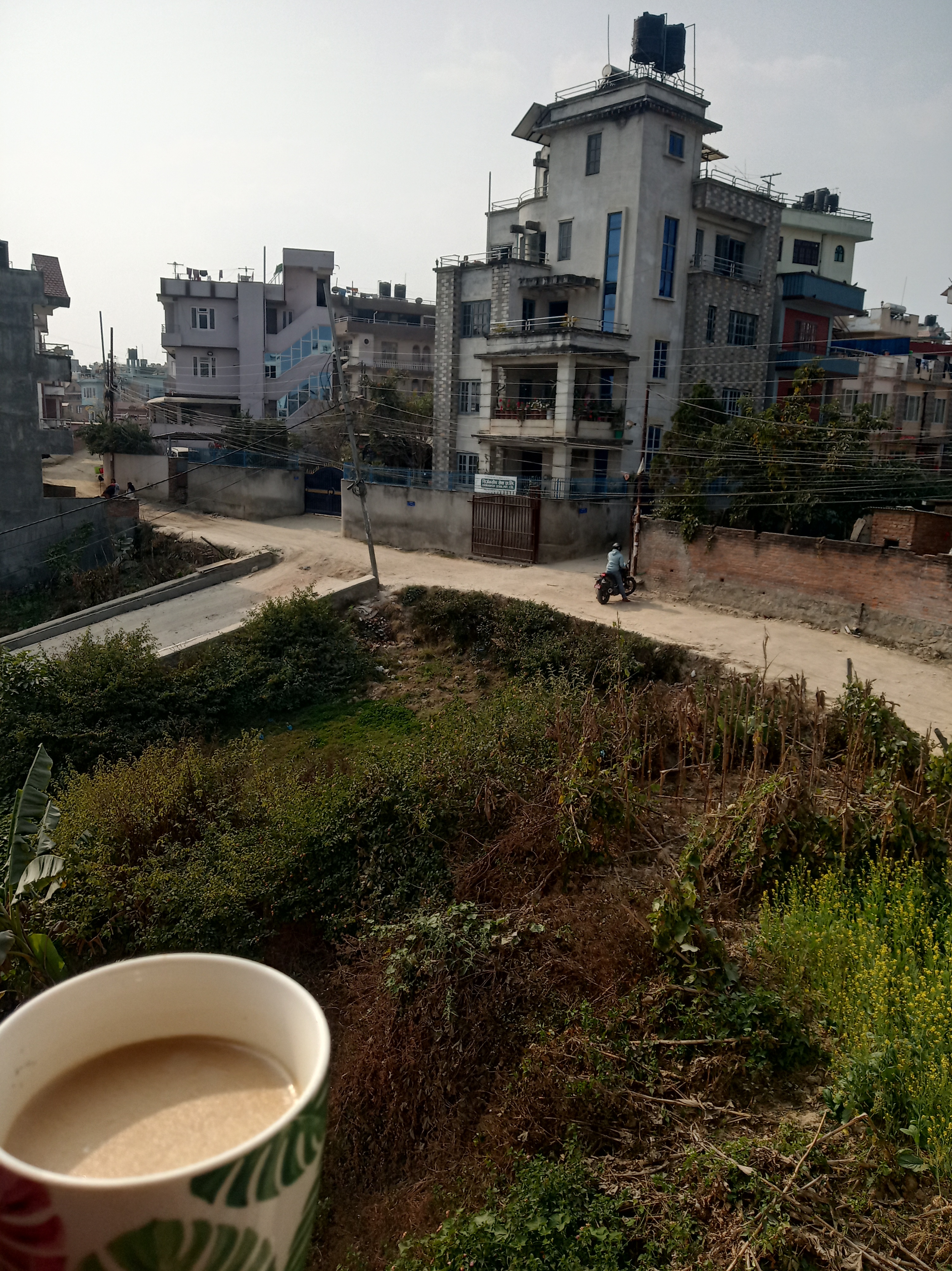 @Smiles1727, UK

My fav cup to have coffee as my son Alex brought it for me few years back - I love it for that reason and that way the coffee tastes in it

My cup is positioned on the window ledge as it connects directly to the first message I sent you when you were leaving Kyiv to go to yr mum's and asking for us to send pics of our views so you could know/see/feel the world outside

I remember it so clearly and before I replied I asked myself "you're here for this woman?" - this woman who i have grown to admire (more that you'll ever know possibly) and care about and wish, just wish that this would all stop and you could have peace

Stephanie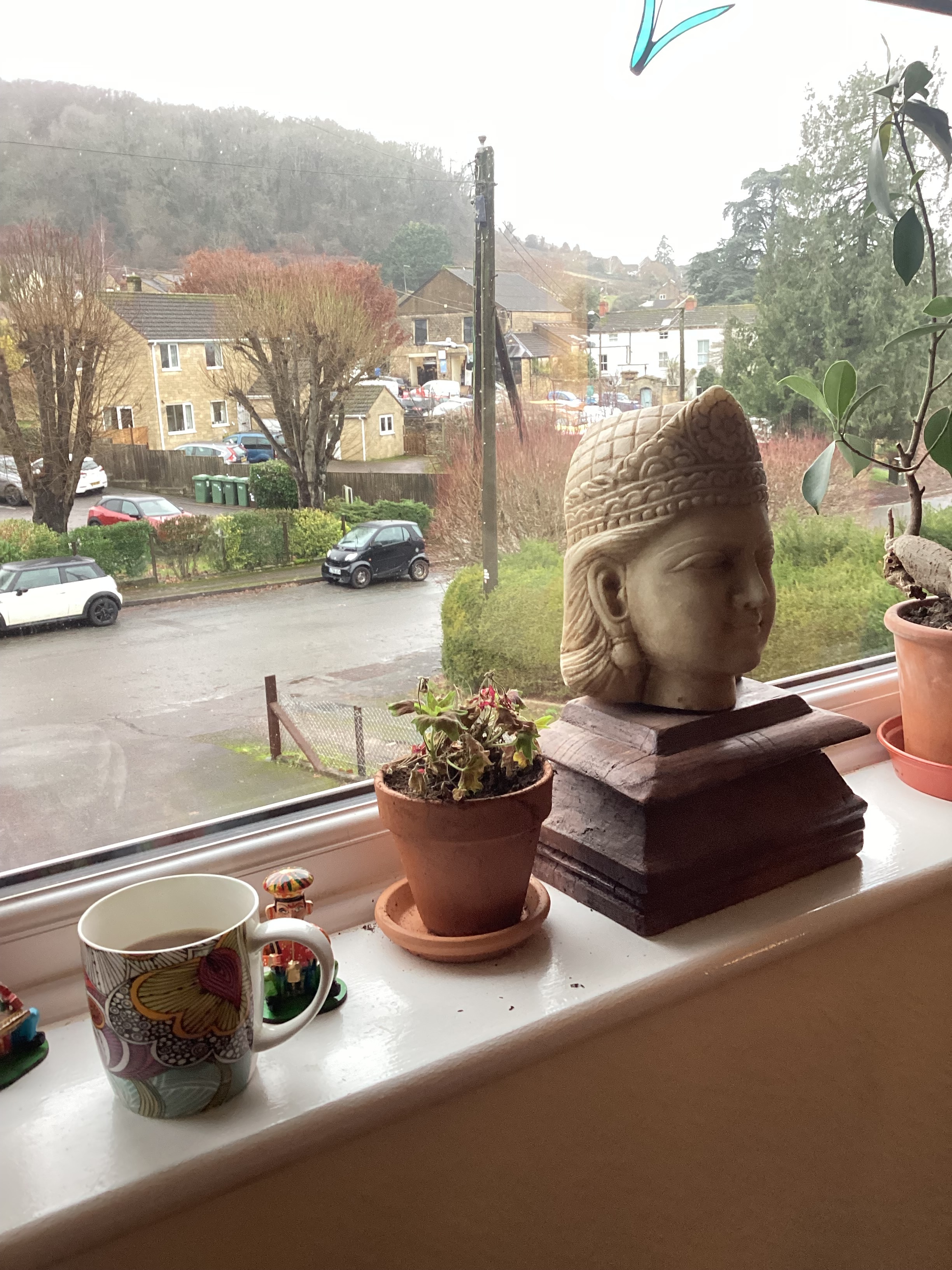 @lrngtoofly, USA, Oregon

Iʻm sending this from Portland, Oregon. The ornament over the cup was made by a girl in Colorado to support your warriors.

Blanche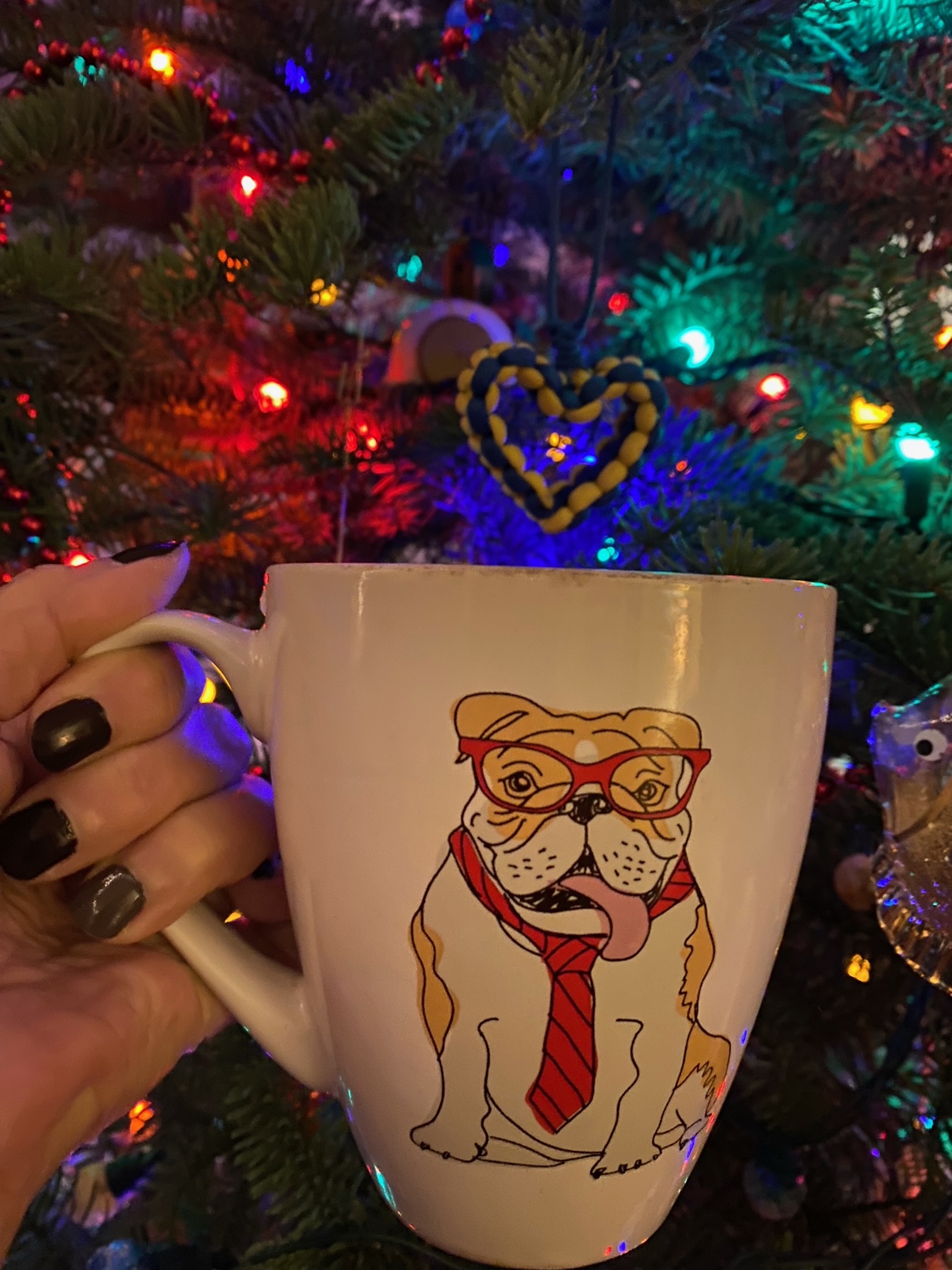 *******
So how it works:
Every week you can send me pictures of your coffee cups (with coffee/tea/whatever) to the email: [email protected]. Please include a short story about it (the country you're drinking it at, maybe smth about the cup, the place, etc.) & your Twitter @username.

Every week I will choose some pictures with short stories & made a blog post. Twitter @usernames will be added to make the world know the coffee cup owners.

Of course (unfortunately), I cannot include all the pictures. So you may try to send it again next week. Maybe you'll decide to add/change smth.

The next post from this series is planned for January 8. So you still have time.
Enjoy this post?

Buy Yaroslava a warcoffee