#warcoffee talks about something. 36 hours without power
Hi!
So the second day without power. I'll tell you now how we managed to live through it.
The good news is that we have water. I must admit that water is more important than power. That is just my opinion.
Also, I realized that I need to meet these new challenges with strength & dignity. And I will.
But what about today?
At 6 am, we had the water back. It was like a holiday (or some fantastic birthday party). I can only imagine my happiness when we'll have power back. Yes, we're promised to have it for 2-3 hours. It's better than nothing (now we have nothing, I mean power).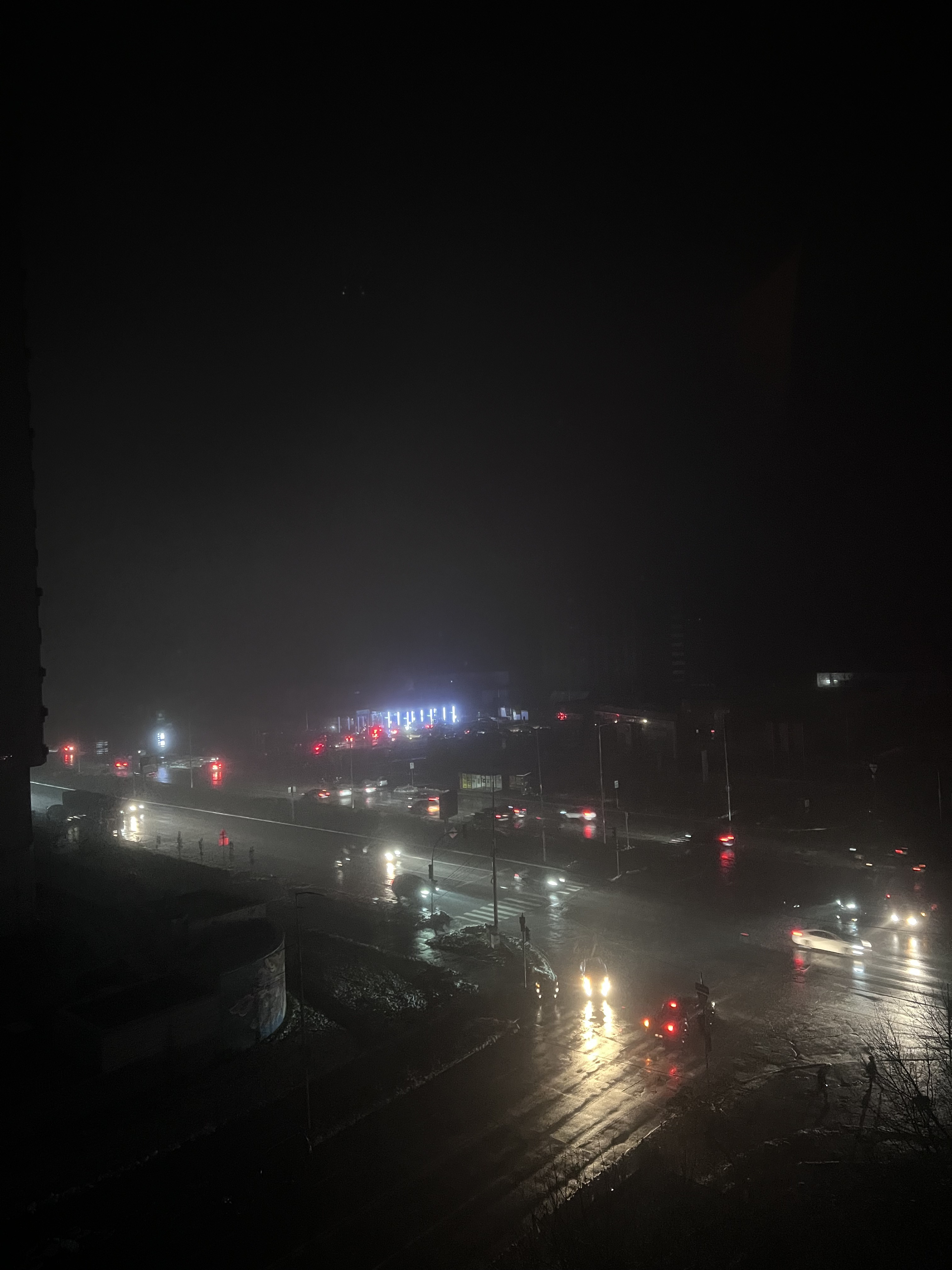 After the water back holiday, I went to sleep a little.
At 10 am (or something like that), I decided to look for warcoffee & a place to work. I found. It's a good restaurant with generators (Duck, please – the restaurant's name). I had tons of warcoffee (2 cups, actually), and delicious sweets. Even managed to work. LTE was good in the morning. I've charged all the devices too.
You cannot imagine how many people visited that restaurant. And not because of food (food is good), but of a chance to charge devices.
Later we visited this restaurant with Vlad. This time for breakfast/lunch.
Are there many places with generators nearby? Maybe 4 or 5 in total.
Work? It wasn't effective today. At home no connection at all. The situation with connection is getting worse.
Some houses in Kyiv already have power (appr. 30%). The number is too small for such a large city. As I understood, we're going to have power by turn. Now it's their turn. I hope ours will be soon (at night? even at night, we'll be happy to have it).
The refrigerator has lost some food. No problems. I'll buy more food that doesn't need to be kept in the fridge.
A few words about buying things: the groceries are closed. I can only buy something at the gas stations or order something in the restaurants/café with generators. Also, they don't accept digital payments (the situation like that was today), only cash. Why? Problems with the connection.
But to get the cash, we need working ATMs. ATM works when there's power. Nonono. Don't worry about me. I'll figure out any situation.
Today I even managed to watch some episodes of '1899'. Cool TV-show. I've downloaded all the episodes on iPad (a wise decision).
So now what? It's almost 11 pm. I hope to publish (somehow) this day & share it with you.
Hugs from dark Kyiv,
Yara (or Yaroslava)
P.S. Power was back at 11:42 pm 🥳
Enjoy this post?

Buy Yaroslava a warcoffee