Hi!
I need to talk. I am feeling sad. Better to say, today I have my soul raining.
Yesterday's video with that poor prisoner, daily news about damages and deaths. How many people won't have a roof tomorrow or won't get up? How many days my news feed will be red with the blood of innocent people?
I don't know.
I try to smile, breathe, go to the workout, have #warcoffee, and look in the mirror. I try to live with that painful thought in my head:
There is a war in Ukraine.
I go for walks, show you Kyiv and sometimes other beautiful places in my wounded country, smile at people in the markets, and whisper 'thank you' whenever I see a soldier. As I know that their courage gives me those walks, places, and smiles.
I forgot the word 'happiness'. How it smells? What does it look like? Is it tasty, tiny, or colorful? Here we are dressed in the war. The war has one color: the color of losses.
It's a huge relief to read that we got weapons and help from different countries. Today I thought it might be good to say 'thank you' to those countries who support us. Yesterday I read that Canada would provide additional help to Ukraine. Today, that Spain will send us six Leopards and the US - weapons again. A few lines on Twitter and Spoutible from me for you. I know that your weapons give us walks, places, and smiles.
So if you don't mind, I will start saying my thank yous.
Ok. We need a picture (the one I took today when I was hunting for rain)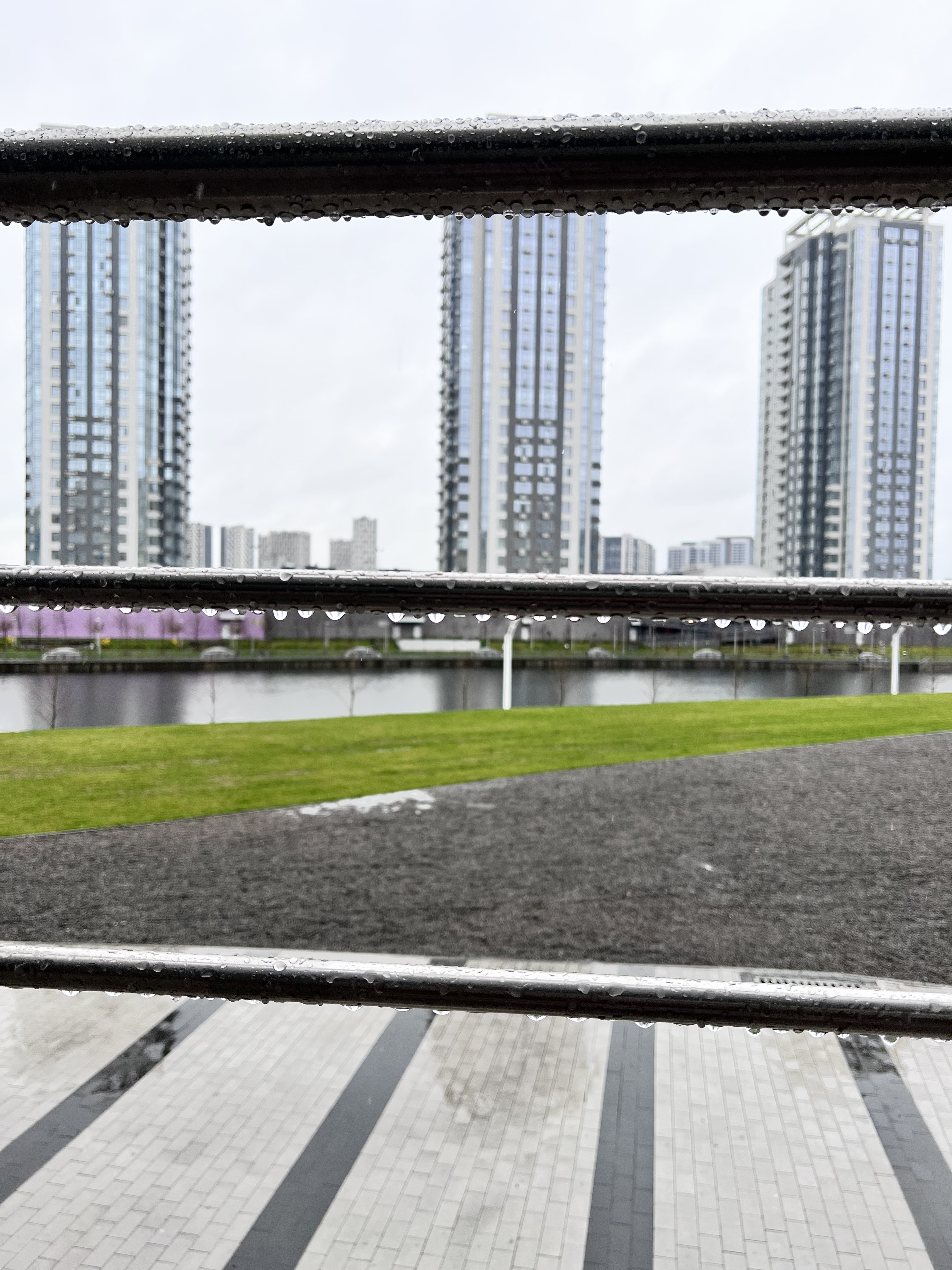 Probably I was funny for a little while trying to catch the rain. But there is so much beauty in these tiny drops.
You know, writing to you helped. I feel relieved and even wordless. Sometimes it's good to have no words. It means that I said everything I wanted to.
Only one thing I will add: I am so glad to have you. And it's true. You are like fresh air for me, a relief that somewhere on our beautiful planet, there is no war. I am not jealous at all. Our world needs to be at peace. And I believe that someday I will wake up, open the window and say loudly:
There is no war in Ukraine, dear world!
That's all for today. Thank you for reading my letters, supporting us, and being here.
With love from Ukraine,
Yara (or Yaroslava)