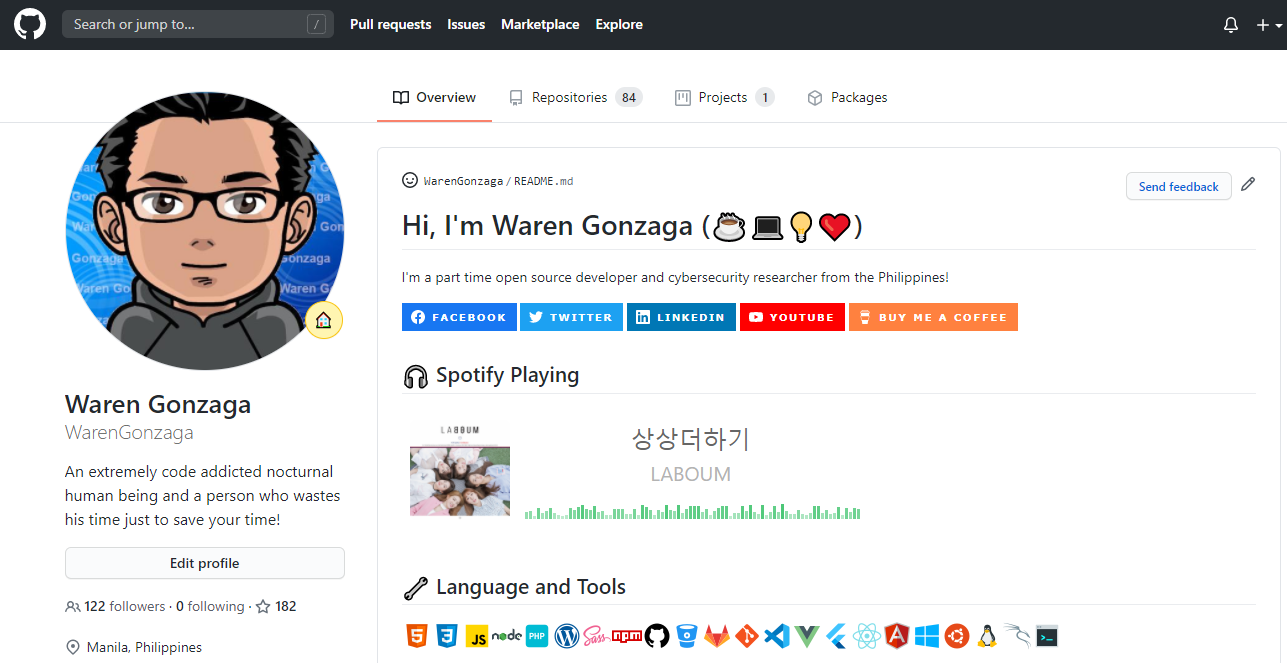 Hi there, I got a time to update my Github profile to the next level... as you can see this update is huge and advance. Thanks to the developers who made these changes possible. This month would be my time to dedicate to build open source projects.
Features
Oh yeah, the first feature you will notice is the Spotify thing playing in my readme profile. That's live and real-time by the way... it is connected to my account. I setup a vercel instance for that so it can communicate to spotify api back to my readme profile.
Next is language and tools section... I got these cute icons from icons8.com and I just copy the image address and use it as markdown image. Icons8 is very useful for this situation because I can resize it based on image URL address.
You'll see also the most used language below the icons... that's another real time and auto update stuff in my readme profile. Mind blown? Well, it is part of ReadMe Stats a github project dedicated for advance readme profiles.
The rest is github workflows for auto update blog posts and github activities.
Tips and Tricks
Play with markdown, and be creative in making your own github profile. Look for github workflows that is related to readme profile. Also, don't make your profile look fancy and bloated just make it minimal as possible, put necessary information about you.
To learn more about what tools I use and also for other inspiration please visit this repo.
Cheers! See you in my next post!