Public Web Application Projects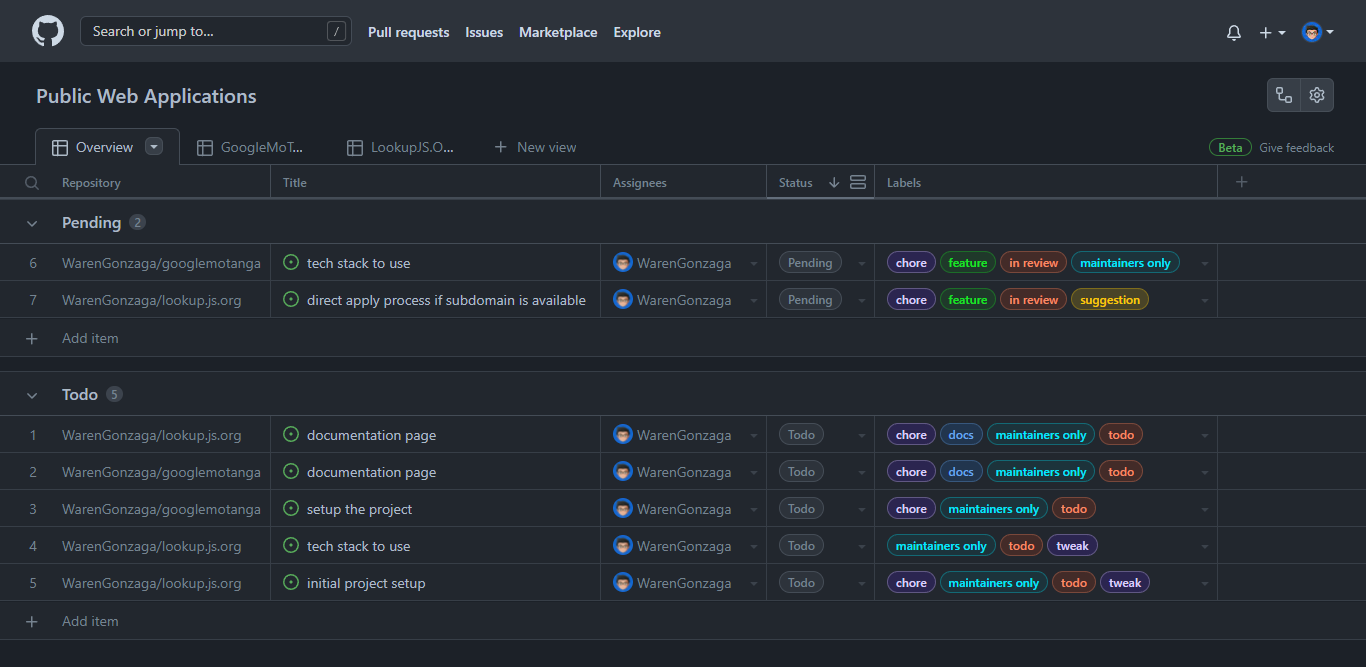 Hello, here's a quick update and also a small announcement from me. 😅
I'm making this public so everyone will know what are the projects I'm working on. You can visit the link below to see my real-time activities as an open-source developer. 😎
👉 https://github.com/users/warengonzaga/projects/8/views/1
Public Projects
When I start to use GitHub projects it does make sense for me to see the overview of my open-source tasks. It is a lot! 😅 I made this public so you can see my efforts to create and develop open-source software. You can check other public projects below.
I will add more sooner I just need to figure out the categories for each project I made.
Thank you for supporting what I love... 🥰
See you on my next update! 🚀
Enjoy this post?

Buy Waren Gonzaga a coffee