Winlink Basics for EmComm: Deployment Kits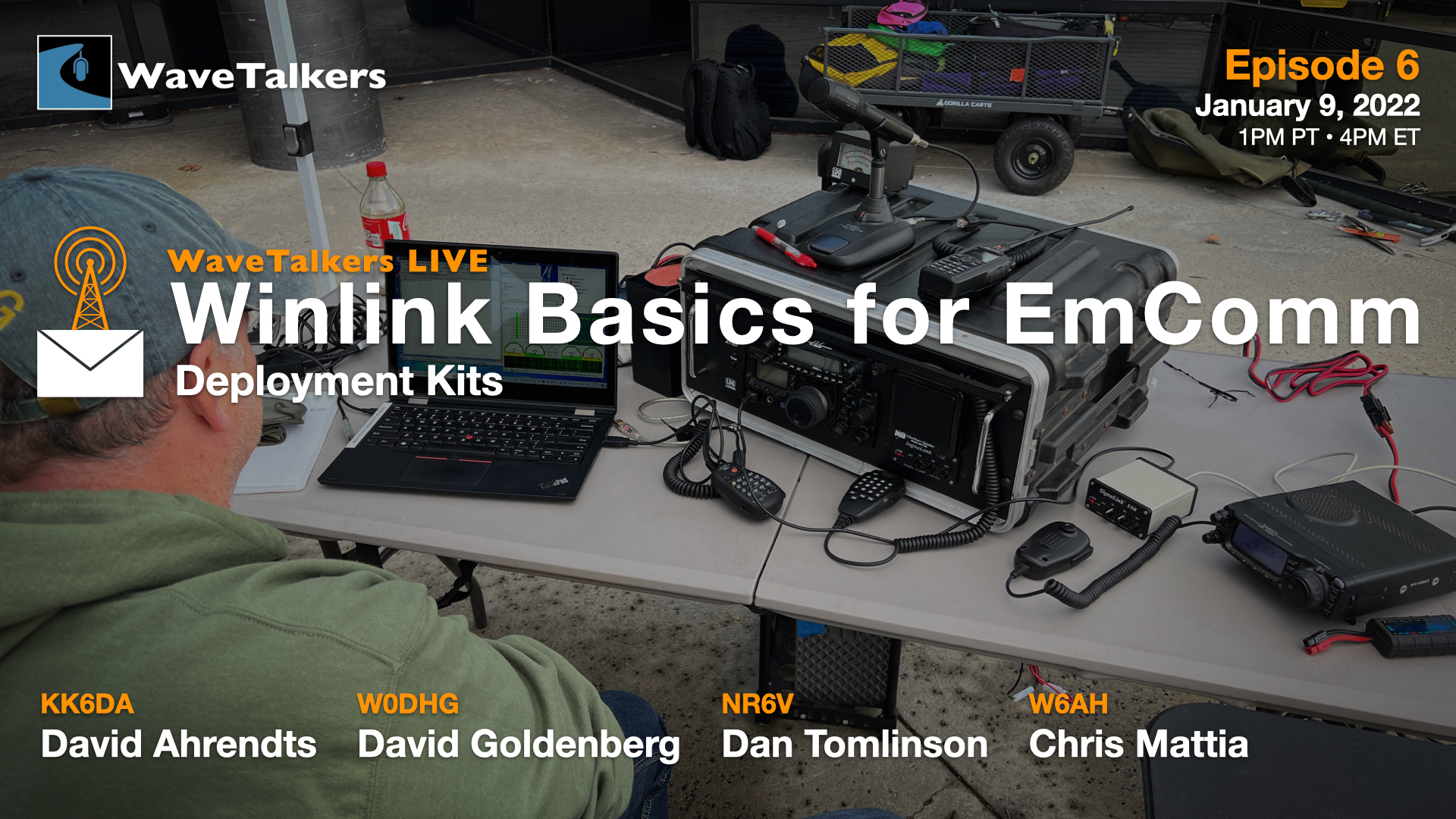 In our ongoing series, Winlink Basics for EmComm, we take a look at Winlink and EmComm Deployment Kits.

Join Us to see a variety of EmComm radio GoKits that have been assembled and used by members of the Ventura and Los Angeles ARES teams.

Hear about our design choices. What worked and what we would change.
Learn how to design and build your own EmComm Deployment Kit.
Please note our NEW START TIME for 2022 is 1 PM Pacific or 4 PM Eastern
Supporters will get an invite to join us live in the Zoom. We will also simulcast the session to:
Enjoy this post?

Buy WaveTalkers a coffee