10% Reached! All in the spirit of community collaboration
I just wanted to say a HUGE thanks firstly to Dj Goobi aka Mr Boogie of the 'Soulsa' collective, for engaging so readily and consistently into this project from the start. Your contributions have not gone unnoticed. Since joining the #WeLoveWoodGreen project in 2020 playing records, to then contributing sound to our catchy 'We Looovee' jingle within our first ever podcast and then to the ongoing movements happening from within this program and beyond... you have become a real WeLove:Collective patriot and for that at the very least am thankful to have your support.
Secondly- Daniel Lloyd-Evans for your ongoing support. I love how our friendship has allowed your progression with Trevelyan Music to find its place within Loose-Lips and Threads Radio. I am forever grateful for your ongoing input of ideas, sound design ingenuity and consistent support with this local community art campaign.
So- Thank you both a million times over for your donations as the first two to commit to the ongoing development of this exciting interactive and immersive cause <3
Also a quick and grateful hats off to everyone else currently engaging with us, for sharing our flyers and pledges, for being shoulders to cry on, for being ears to hear stresses and praises, for being eyes to help us fix up and for the being mouths which feed-forward and back; the most heartfelt advice and tips!
We Love: Humans! and we are only 90% shy of our goal! Imagine what collective joy we can achieve on reaching the £100 total!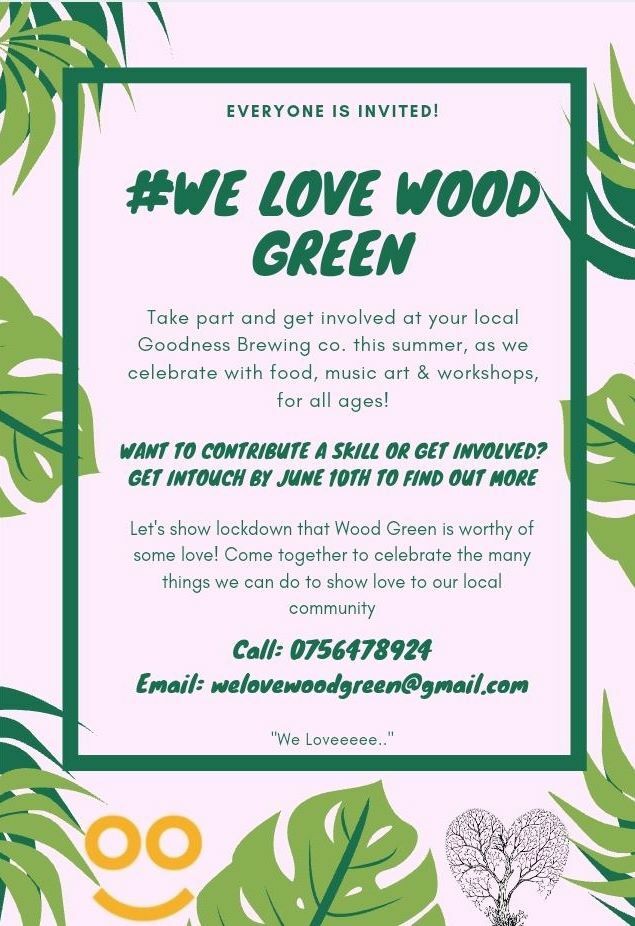 Search: #WeLoveWoodGreen on Facebook or #We_Love_Collective on Instagram for more goodness!
Scan link to connect with our site Scan Link to connect with our campaigns
VVVVVVVVVVVVVVVVVVVVVVVV VVVVVVVVVVVVVVVVVVVVVVVVVVVVVV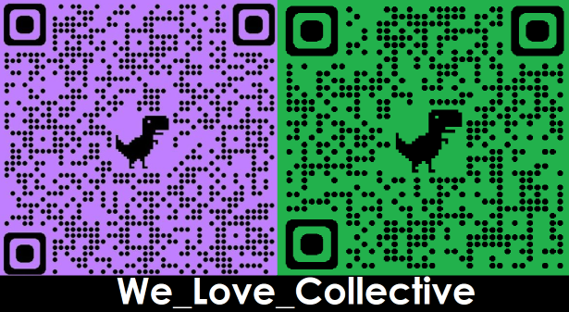 Enjoy this post?

Buy we_love_collectiv a pizza