Episode 1: Melissa Dunphy
Composer Happy Hour - Episode 1: Melissa Dunphy
Welcome to the first episode of a brand new video podcast. This show will feature conversations with composers, and yes, it is about their music - but mostly it is an opportunity to get to know them as people. We will be sharing a drink and just talking about things that interest us. I hope that this feels a little bit less like an interview, and more like a casual conversation at a bar during happy hour. Consider this an invitation to pour yourself a drink, sit down, relax, and join us.
Our first episode features Melissa Dunphy. She is an outstanding composer, and while I am a huge fan of her work, that isn't the only reason I asked her to be my first guest. She is fascinating, and a great storyteller - something I learned listening to her podcast: The Boghouse. In this episode, we discuss everything from NIN to archeology to politics to hockey mascots, and
The show is intended to be viewed in video format - but if you would prefer to listen to the audio only file, you can find that below.
As always, if you like what you hear - buy us a beer! Your contributions will help to fund future projects by whateverandeveramen.
Video:

Audio: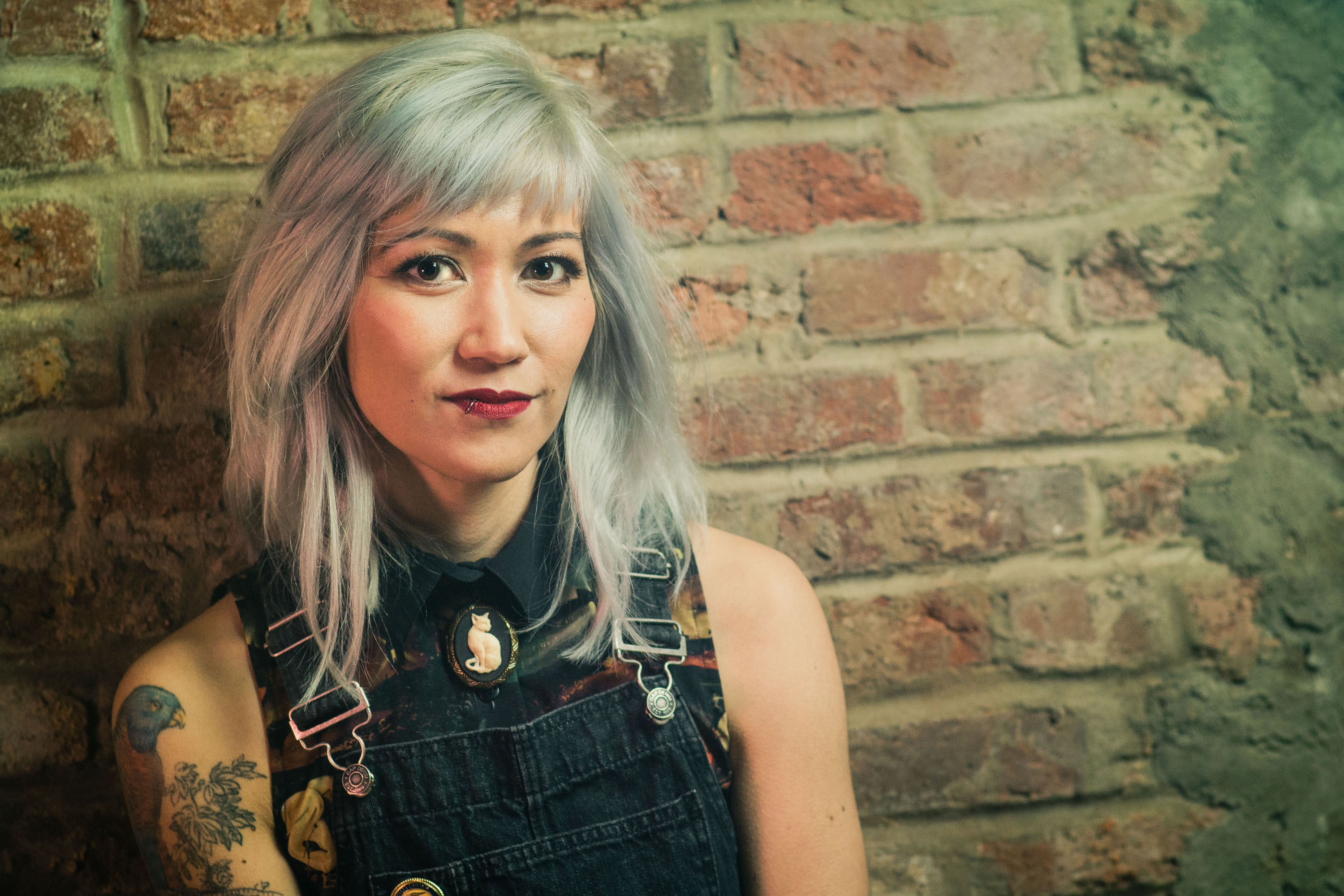 Composer Melissa Dunphy specializes in political, vocal, and theatrical music. She first came to national attention when her large-scale work the Gonzales Cantata was featured in The Wall Street Journal, The Atlantic, National Review, Fox News, and on The Rachel Maddow Show. Other notable works include the song cycle "Tesla's Pigeon," which won first place in the NATS Art Song Composition Award, and choral work "What do you think I fought for at Omaha Beach?" which won the Simon Carrington Chamber Singers Competition and has been performed by ensembles including Chanticleer and Cantus. Dunphy is the recipient of a 2020 Opera America Discovery Grant for Alice Tierney, a new opera commission by Oberlin Conservatory set to premiere in 2023. She has been composer-in-residence for the Immaculata Symphony Orchestra, Volti, and the St. Louis Chamber Chorus. In addition to her concert and choral music, she is a Barrymore Award-nominated theater composer and sound designer and is Director of Music Composition for the O'Neill National Puppetry Conference. Dunphy has a Ph.D. in composition from the University of Pennsylvania and a B.M. from West Chester University and is on faculty at Penn and Rutgers. More at www.melissadunphy.com.
All Recordings Used by Permission of the Composer:
"It's Strange About Stars"
Gonzaga University Concert Choir
"Wild Embers"
Acalanes Bella Voce
"A survival plan of sorts..."
Susquehanna University Chamber Singers
"Mourning Into Dancing"
St. Louis Chamber Chorus
"What do you think I fought for at Omaha Beach?"
University of Toledo Chamber Singers
Enjoy this post?

Buy whateverandeveramen. a beer