Episode 14: Amy Gordon
Our final episode of Season one is a conversation with Amy Gordon. I met Amy a few years ago, and was drawn immediately to her music - but what has impressed me even more is her commitment to the work. I don't just mean composing music, I mean everything that goes into being a composer and a professional musician. Amy hustles, and works hard, and isn't afraid to advocate for herself. That, plus some really gorgeous music, is helping to establish her role in contemporary choral music. In this episode we discuss California winters, cats of Instagram, and escape rooms.
Video:
Audio: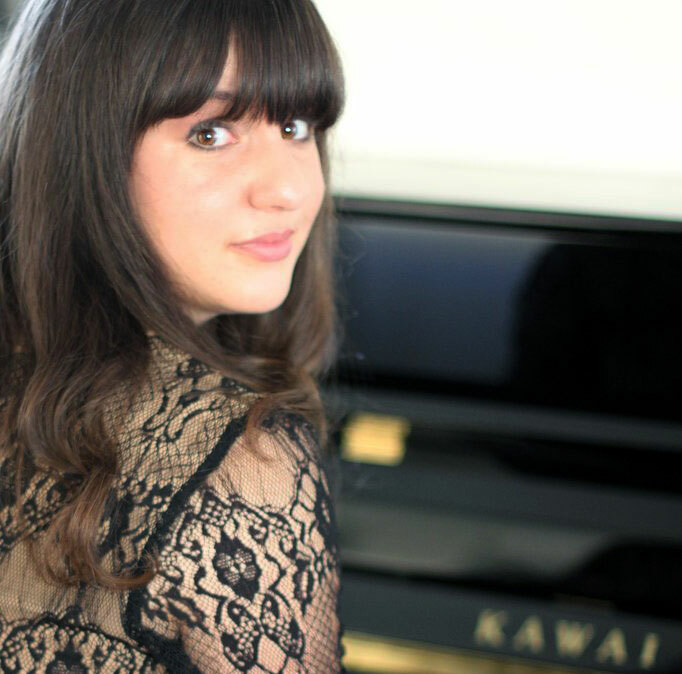 Amy Gordon is a composer, arranger, singer-songwriter, and vocalist in Los Angeles, CA. She is an active choral composer, including being the composer-in-residence for Nova Vocal Ensemble. She has been commissioned to write and arrange pieces for Choral Arts Initiative, Loyola Marymount University Concert Choir, Nova Vocal Ensemble, The Los Angeles Belles, The South Bay Chamber Singers, Ramona Convent Secondary School Chamber Choir, Graham Middle School Vocal Ensemble, and more. Her music has been described as melodic and accessible, yet with surprising harmonic twists. She is influenced by the musical styles of Claude Debussy, Maurice Ravel, and Steve Reich. She loves setting poetry to music and bringing out the meaning of the text through music. She has won multiple awards, including the first annual Jim MacMillan Prize in Composition, 2nd place in the Corinfesta International Competition for Choral Composition, and multiple ASCAP Plus Awards.
In addition to composing classical and choral music, she is also an active media composer and singer-songwriter. She composes for films and web broadcasts. Her score for The Turner Exhibit (2018) won best film score by The Monkey Bread Tree Film Awards. Her song "One Door Opens" was named a finalist in the SongDoor International Songwriting competition.
She is an active educator and teaches Bachelor-level Music Theory, Songwriting, and Music Education classes. She received her M.M. in Composition from California State University, Long Beach and her B.A. in Composition from Loyola Marymount University.
All Recordings Used by Permission of the Composer:
When We're Gone 10,000 Years
C3LA: Contemporary Choral Collective of Los Angeles
In Times of Hibernation
SACRA/PROFANA
Light Up
Graham Middle School Choir
Enjoy this post?

Buy whateverandeveramen. a beer