This is how you submit your thoughts to us.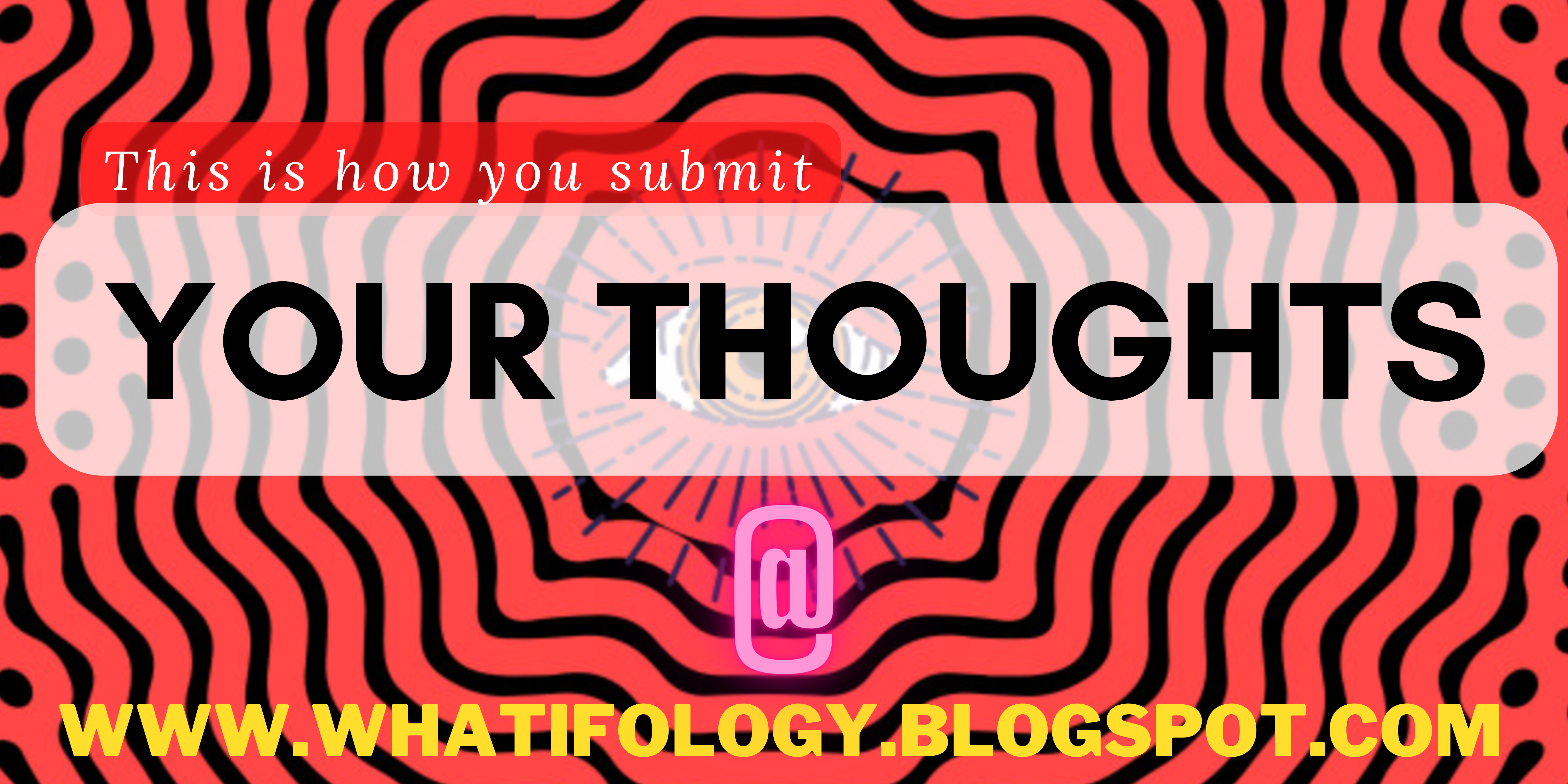 STEP 1
Click on the "your what if? thoughts" on the top right of the homepage. (https://whatifology.blogspot.com)



STEP 2
Press "Enter" to continue.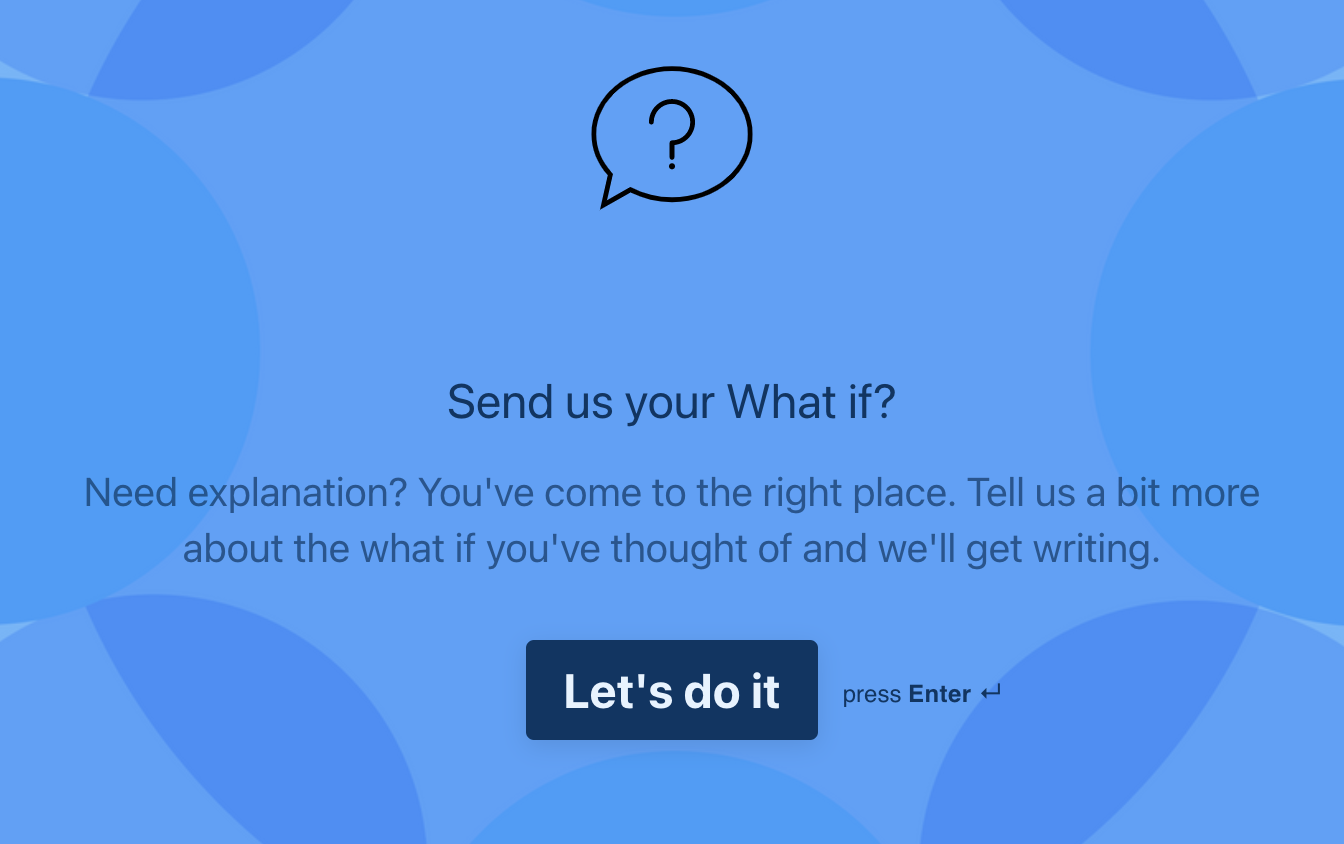 STEP 3
Enter your name and Press Enter



STEP 4
Explain a little about your thought and press enter.



STEP 5
Submit your email (this step is optional if you want to submit anonymously)



STEP 6
Provide rating to the blog and press enter. (on a scale of 1 to 6)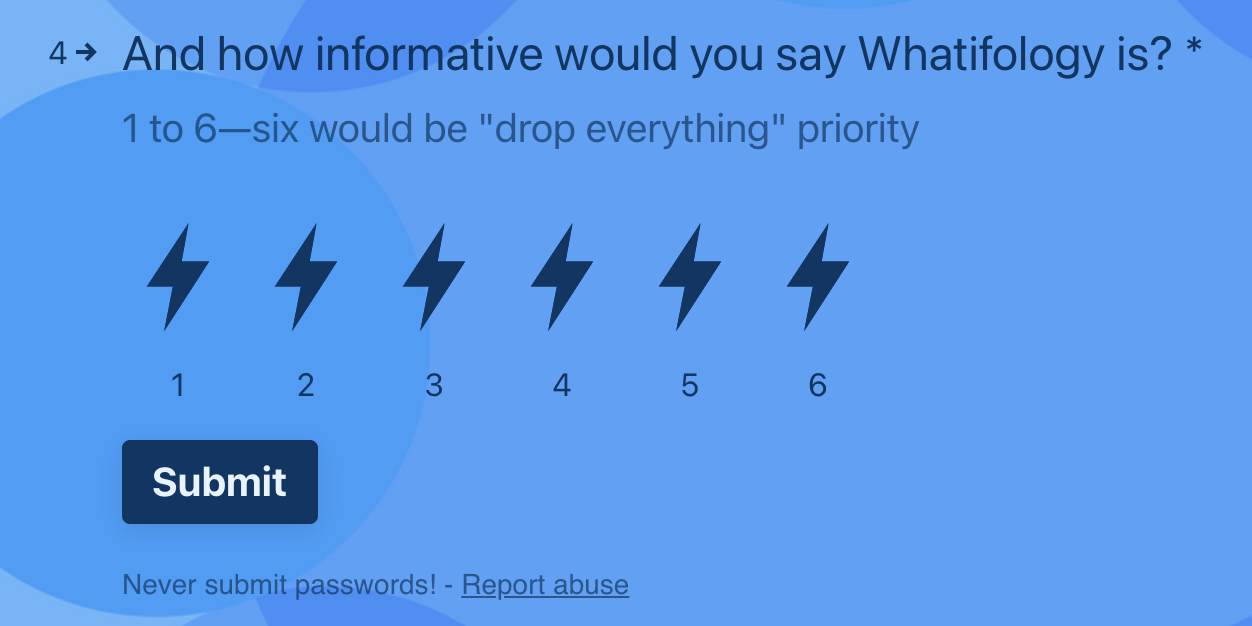 STEP 7
Wait for the admins to prepare a full article on the topic you suggested.



STEP 8
Stay Tuned.
Enjoy this post?

Buy Whatifology a coffee