DO YOU STILL THINK BIDEN ISN'T A RACIST?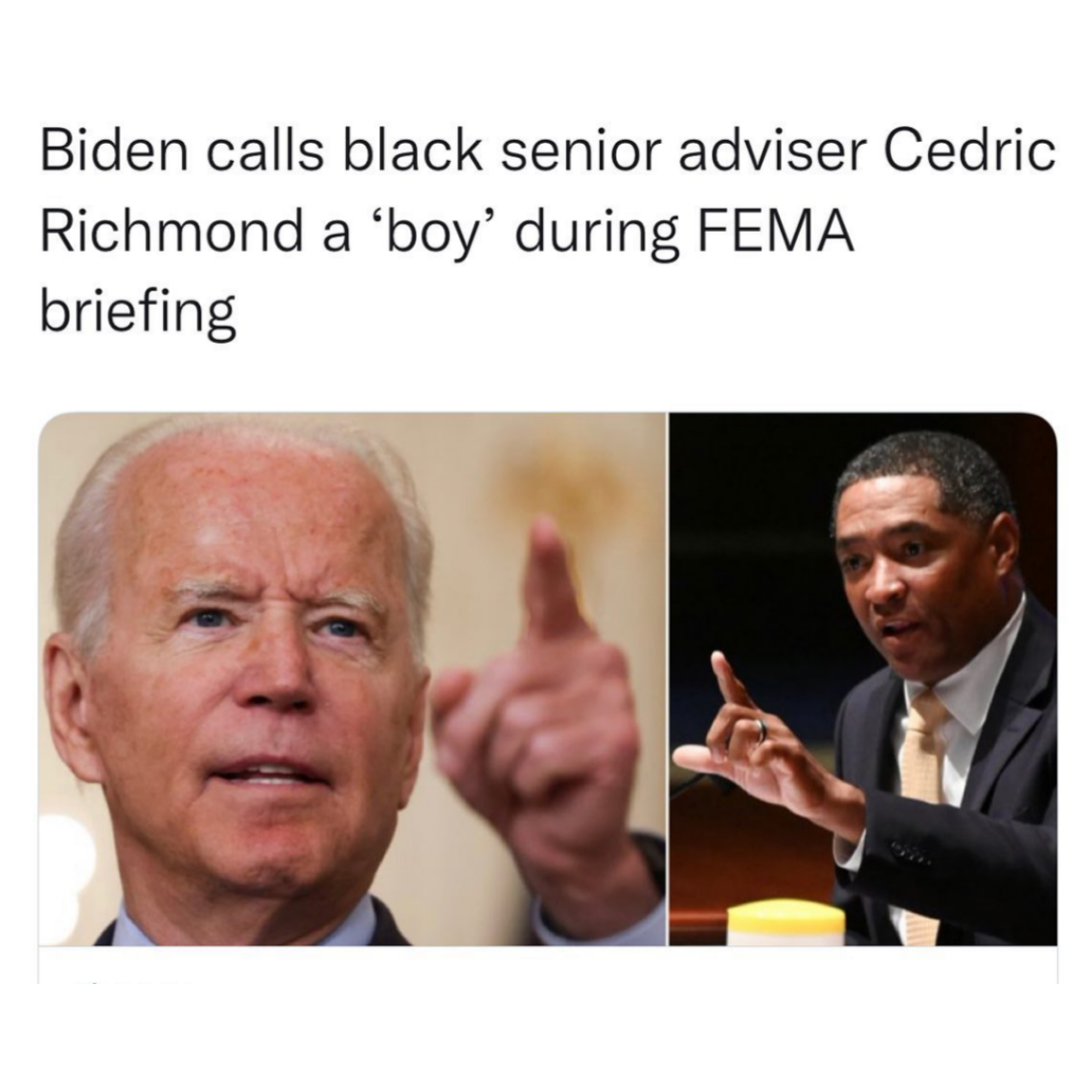 Well, ole glass Joe is at it once again! Joe Biden already told a bunch of blacks on zoom call that they would have to get with the latinos to get anything done since white folks are slowly becoming extinct.
I have one question "Where are all the people who voted for Joe Biden?". I don't hear no one who voted for Biden speaking up when he talks reckless about a black person or people! It's like a lot of black folks are running around the U.S. with Stockholm Syndrome. I really think that Stockholm Syndrome is more of a pandemic than covid-19.
Not that I'm a fan of Cedric Richmond but ole dirty Joe called Cedric a "boy" and tried to be slick with it too LOL! I'm going to see how many government black folks will still cape for dirty Joe let alone average old civil rights black folks will cape for dirty Joe because they are already sold.
Things are so blatant now and people (BLACK PEOPLE) are still walking around here in a trance. This is why we still get treated that way we do. There are a bunch of sucker type negros who won't and don't stand up for themselves at all and because of that, everybody sees ALL BLACK PEOPLE the same and that's POWERLESS!
I wonder if Cedric Richmond has spoken about this one yet. The way these government type blacks are, he'll probably say very little and still kiss the dirty butt cheeks of ole glass Joe. We'll wait and see.
Source:
Enjoy this post?

Buy whatsthe411 a pizza