The snow ruler history section is now live and ready for you to replay and share your favourite snow day of the season: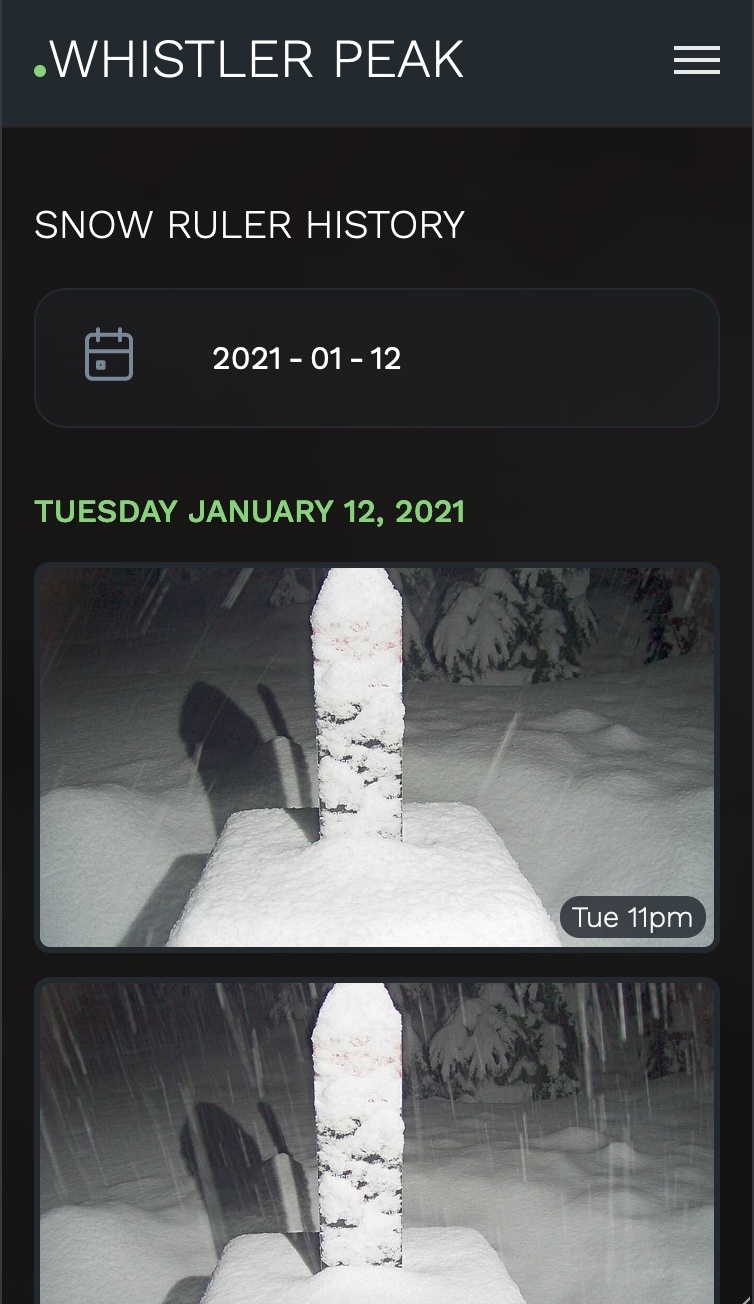 Choose a date from the calendar picker and replay each hour of that day.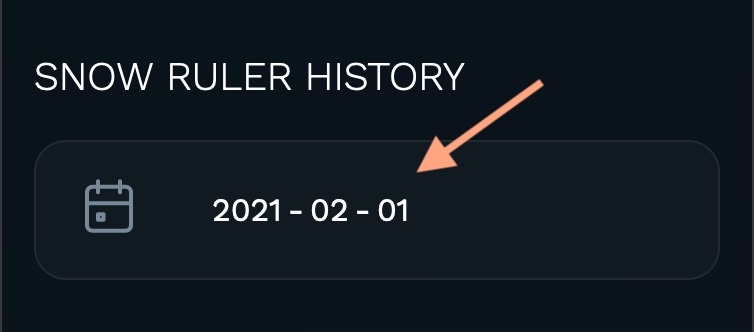 The new Snow Ruler History page can be found at:
https://whistlerpeak.com/snow/ruler/
When you land on the page, today's hourly images are displayed. Click on the date to make your selection.
Here's a sample of my favourite days this season:
November 27, 2020

December 19, 2020

December 30, 2020

January 1, 2021

January 12, 2021

January 31, 2021

February 1, 2021
The snow ruler is usually cleared in the morning between 6-7am and again in the afternoon around 3pm.
What were some of your favourite snow ruler days?
Improved performance on Graphs page
The weather graphs have been moved to https://whistlercharts.com. The new server will provide faster speeds and improved overall performance. Thanks to all the coffee donations, I am able to host across different servers. The goal is to move high traffic sections, like snow and temperature reporting, in order to improve performance during high volume periods.
Thank you for your support! My plan is to keep improving the performance and functionality of whistlerpeak.com. Please share your feedback with me and thanks for being a big part of the project.
Check out David's new powder picker chart in his recent video. See all recent videos by David Jones at: