In The Brand New Nutrion Guidebook From Winneth Dube Oly
Here's a Small Sample of What You'll Learn...
Learn the new method for knowing and understanding your Food Groups (Macros)... there's now a more sources of protein, carb and fat grams and it's easier and more flexible way to manage your energy in for expenditure and control what goes to your storage than just preaching the word DEFICIT

How to customize your macros, and why it's not better to cut carbs, your energy intake and you shouldn't, unless you like eating low carb

Exactly how much to eat based on custom calculations and energy needs for movement ... and a simple energy in that requires zero math or scales

The truth about meal frequency and timing, and why customizing your meal schedule can make a greater difference between success and failure

The difference between meal planning and guess work or mere copy and paste hopefully it works ...

The pros and cons of portion size and plating systems... and the best ways to make these non-counting skills work for you

How to plan snacks... plus, why snacking causes some people to gain fat, while others eat snacks and keep getting leaner.

The simplest system for choosing foods that takes all the confusion about "what to eat" out of the picture for good

How to use the "paint-by-numbers" meal-building system and put your macros in the right range automatically, without even counting them

How to adjust a meal plan to hit your nutrition goals with precision

The best food groups system that gives you unlimited variety so you never get bored with what you eat

How to master intuitive eating, and what kind of people benefit the most from non-tracking approaches

The keys to getting lean and staying lean without counting calories: 4 pillars of intuitive eating and guidelines of habit-based eating
FORE MORE DETAILS SIGN UP AND BE A MEMBER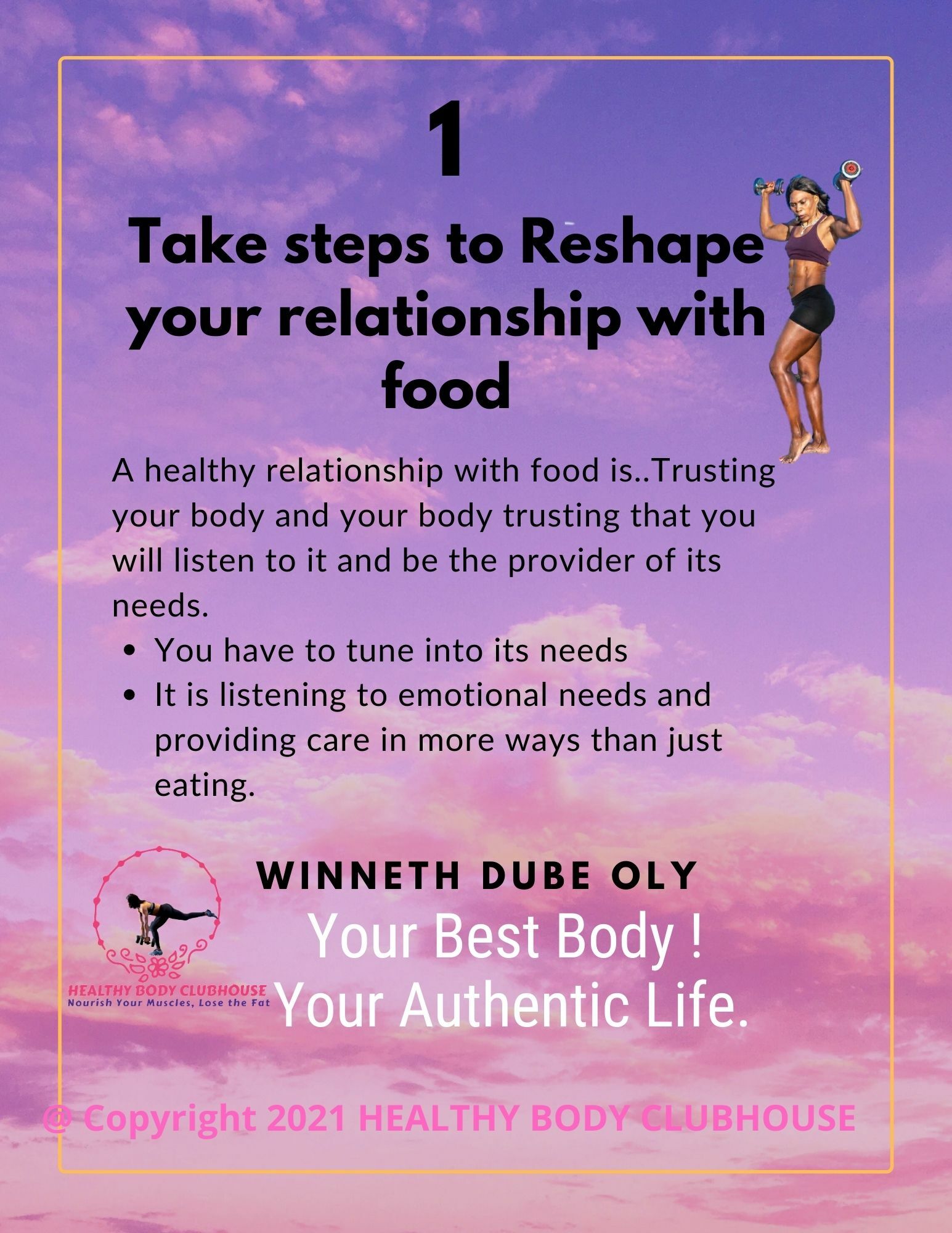 Enjoy this post?

Buy Winneth Dube Oly a coffee