Get to know The Holden
The Holden is a hand-made book holder that fits comfortably on your thumb to hold your book open!

Made from reclaimed wood, The Holden is a one-of-a-kind item that you'll love. I use hand tools to create most of each Holden so you can be assured you're getting a unique piece.

The form is cut with a coping saw. The hole is started using a drill bit and the rest is hand filed, sanded and finished with Osmo Top Oil, a microporous natural hardwax-oil wood finish which is extremely tough and hardwearing. It is water repellent and dirt resistant.
Materials: maple, wood, oak, cedar, walnut, pine
Product dimensions:
Length : ~ 4"
Height : ~1 1/4" at i's thickest point
Depth : ~ 3/4"
The thumb holes measure at 7/8" diameter.
Note: Photos are examples of some previous versions I've made. Since 90% of each is done by hand, there may/will be differences in each one I make.

"Where can I get one?!" you're probably asking yourself. Click here to head on over to my Etsy store!! Members of my BuyMeACoffee page will receive a promo code for free shipping!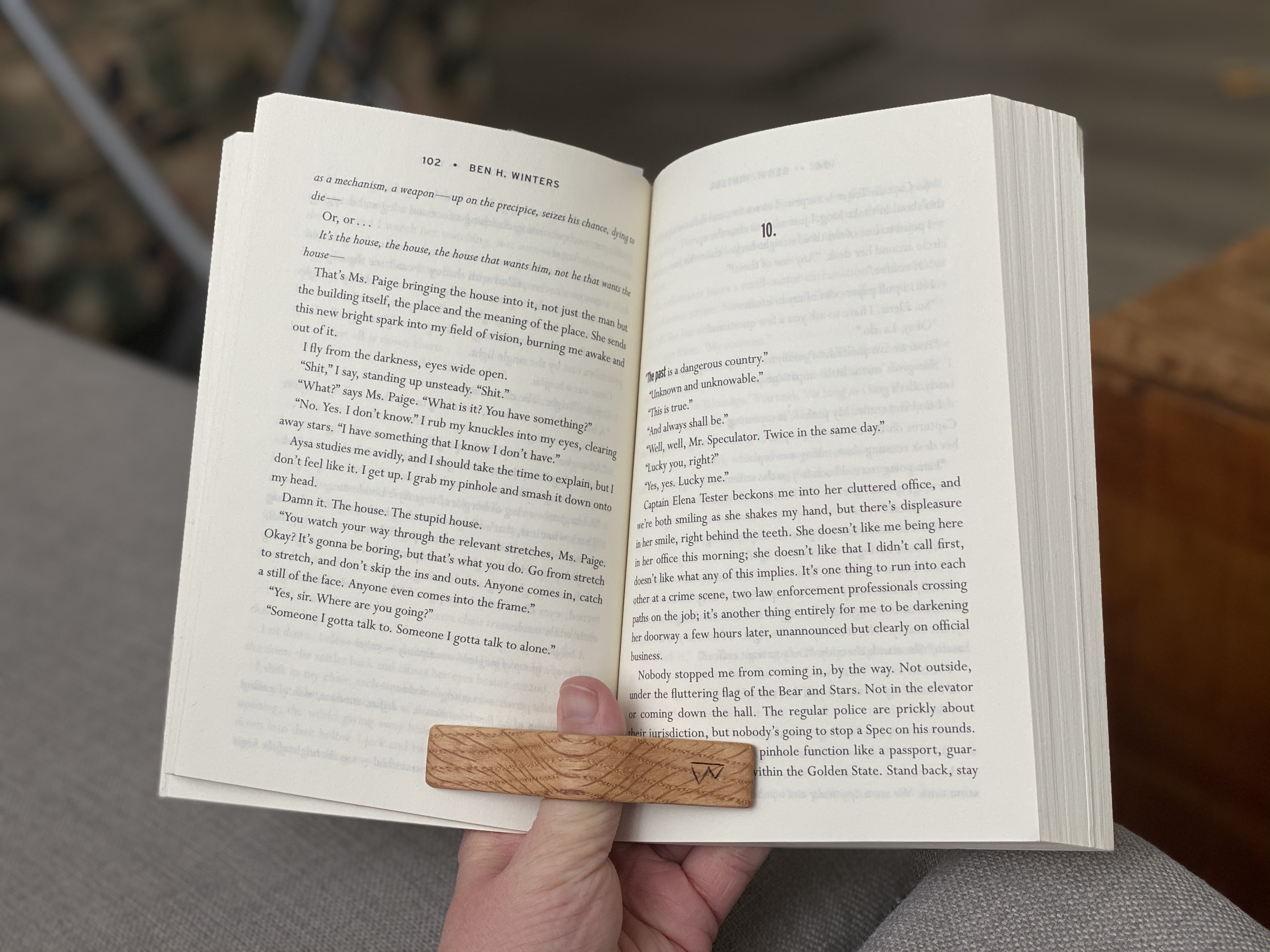 Enjoy this post?

Buy Woodbeard a coffee