Weekly Blog #10 - April 18th 2021
Hello everyone! It is the end of the week once again!
I won't lie I don't have a lot to talk about this week as I have had a horrendous week both in and outside of my job. 💔
I have really lacked the motivation and energy to do anything in general, even playing on my Switch didn't interest me much by halfway through the week when my PCOS decided to kick in big time for me, I have been in a lot of pain and agony throughout the week and still am in a bit of pain now.
I won't be diving much into what has happened this week as a lot of it is a private matter which I don't want to discuss in great details at all and I really want my weekly blog posts to be as positive as possible so let us focus on the positive things that happened for me this week! 🌞
Just to start things off, I brought myself a small elephant friend on Friday to treat myself as I felt awful, I wasn't going to treat myself but I decided that I deserved him for the week I have been through!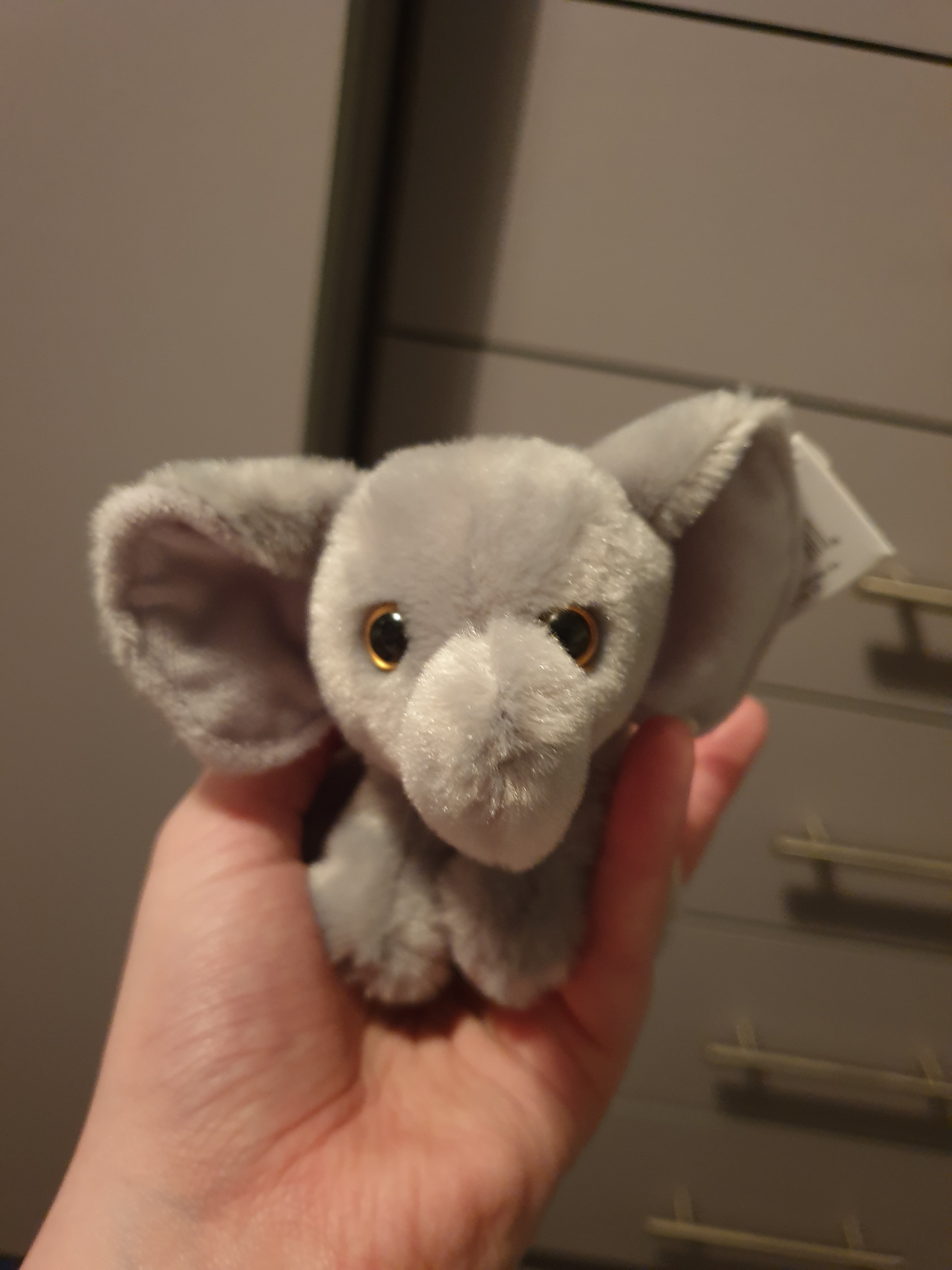 He is very cute isn't he? I found it too hard to resist him in the end, he just looks like a friend! 😭
Then on Saturday I got my haircut for the first time in around 4 and ½ months!!
I have never felt so relieved to get a haircut before in my life, my hair was the longest I have ever had it and I hated it.
I did get a before and after photo of my hair as promised, even though I almost forgot, I will apologise as I was wearing no makeup and my face looks awful! 😅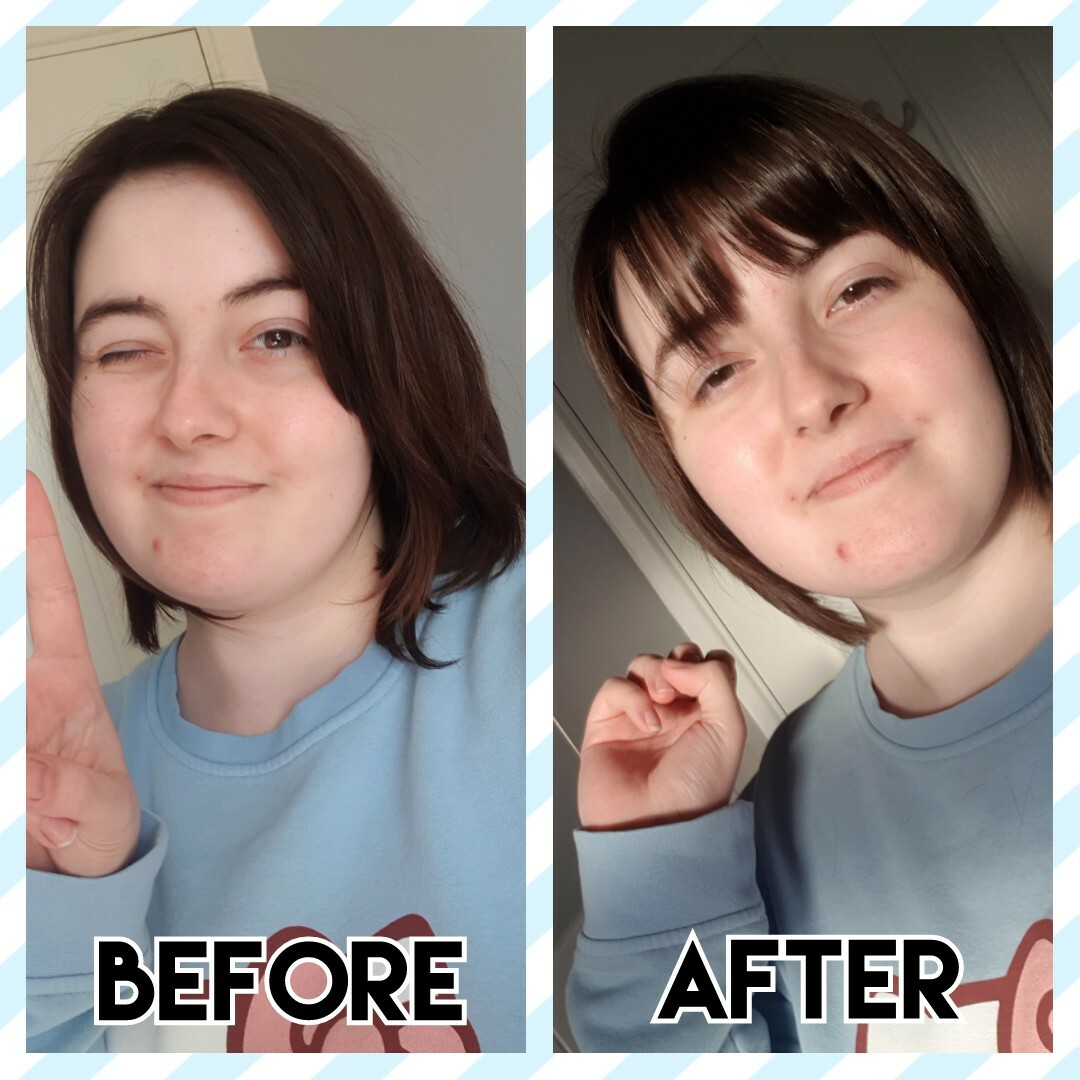 I look so tired in the 'after' photo, I was just starting to get a lot of pain when I was taking the photo so I did my best otherwise! 😅
My hair is so short now and I love it! I have always hated long hair so I was absolutely relieved to have had loads of it cut off! 😅
Then today I was in charge of doing touch ups of the fences in the garden my parents want painted so I managed to struggle to do it, I didn't take photos of fences as it wasn't anything exciting but the weather was nice and I took a few photos on the sky above me and also under a tree we have in the bottom of the garden for the sake of it and I personally think the photos look nice so I'm going to leave them here for you all to look at! 💜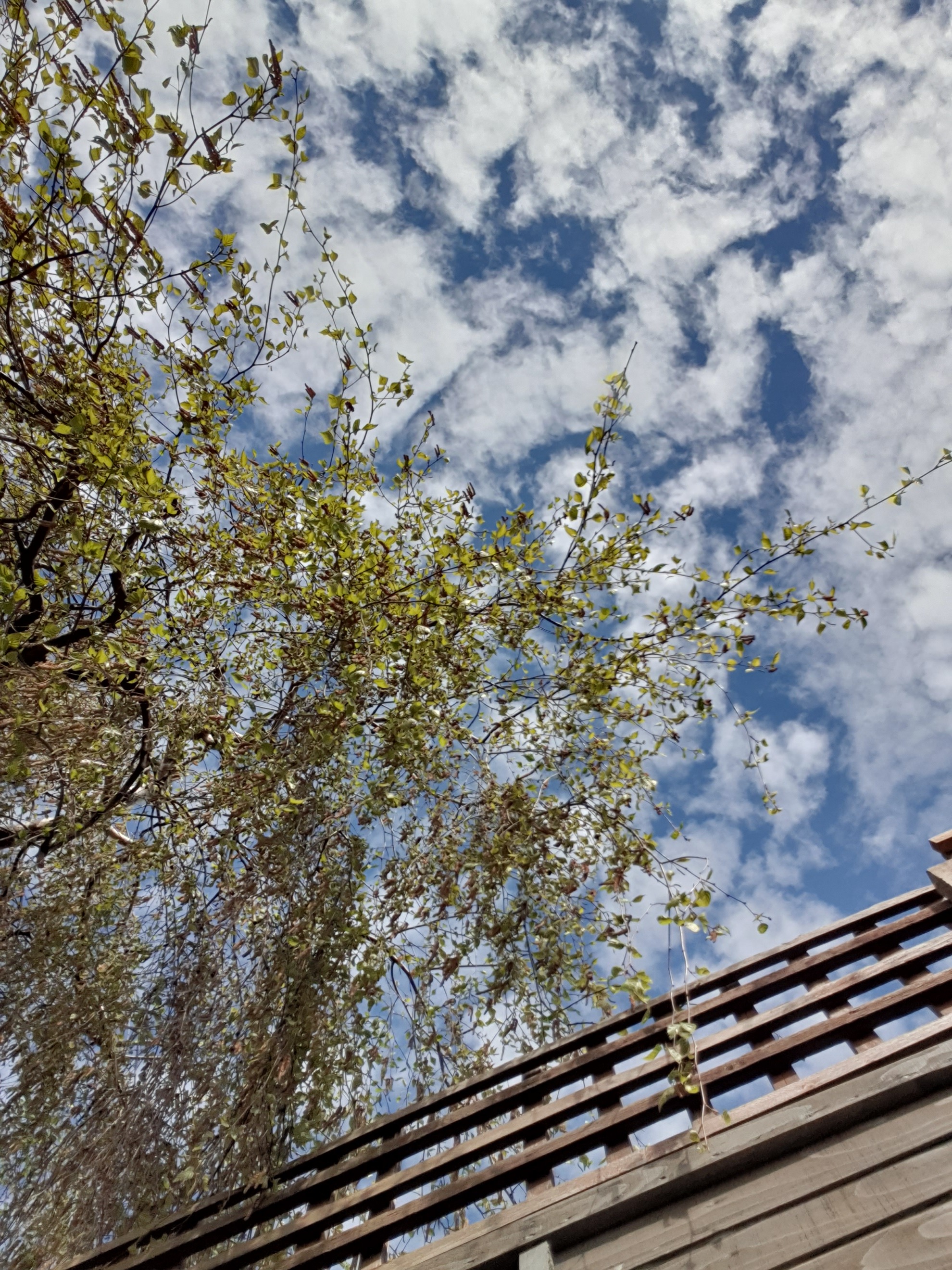 Aside from that I did also go to Folkestone with my parents on Saturday, was a stupid plan to agree to on my side as I felt absolutely awful the whole time and by time we got to our last destination I could barely walk from the pain I was in, thankfully we weren't at the last destination of the Folkestone trip for long so I managed to survive if nothing else! 😅
I don't have much else to say now but remember when I said I was saving up for the second All Stars Festival Yoshiko UR?
Well...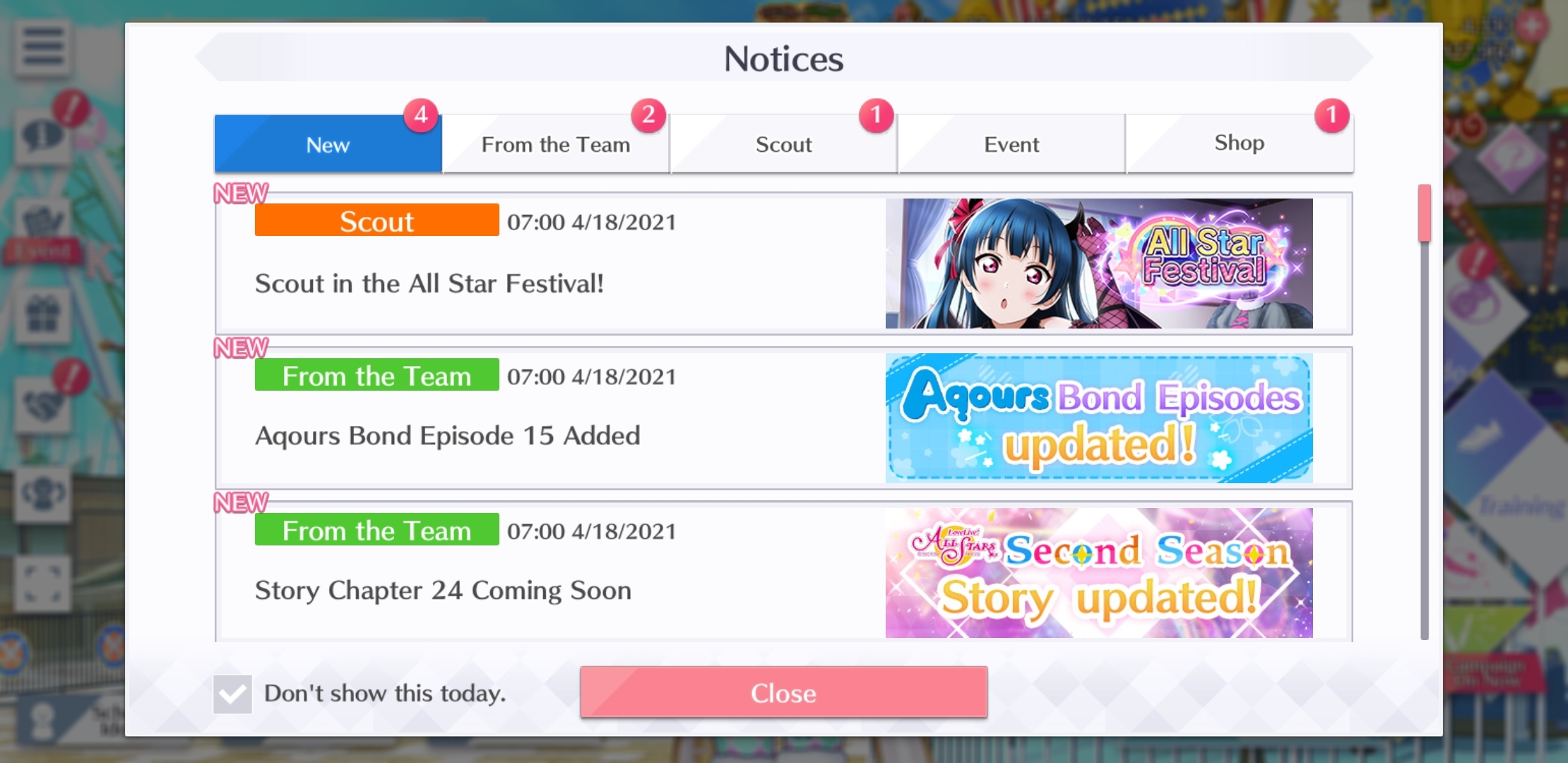 She is going to be added on the worldwide server of Love Live School Idol Festival All Stars tomorrow morning! I don't have anywhere near as many Gems saved up for her as I would have liked but I will still try and record a scouting video as I did say I was going to do that! I don't want to make any promises as I am still in a lot of pain from my PCOS and I most likely won't have the motivation to do the video and need to find the time when my family aren't home so I record it without any interruptions... or judgement! 😅
And that is it for this week!
Sorry this was somewhat gloomy and a bit on the short side, I'm hoping that next weeks blog will be a bit more exciting as I should be better by the end of the week.
I hope this week treated you all better than it has treated me and may next week treat you all well too! 💜
My top 5 song recommendations for this week:
Enjoy this post?

Buy xemmetx a coffee