Drawing Ideas Generator (NEW!)
Are you looking to create your own themed prompt list for an art challenge or game? Or are you looking for some fresh ideas?
Well we've got the perfect tool for you! Select a theme and generate a list of things, people or places that fit your theme – it's never been easier! With over 2000+ Drawing Ideas our Drawing Ideas Generator will help you get creative again in no time!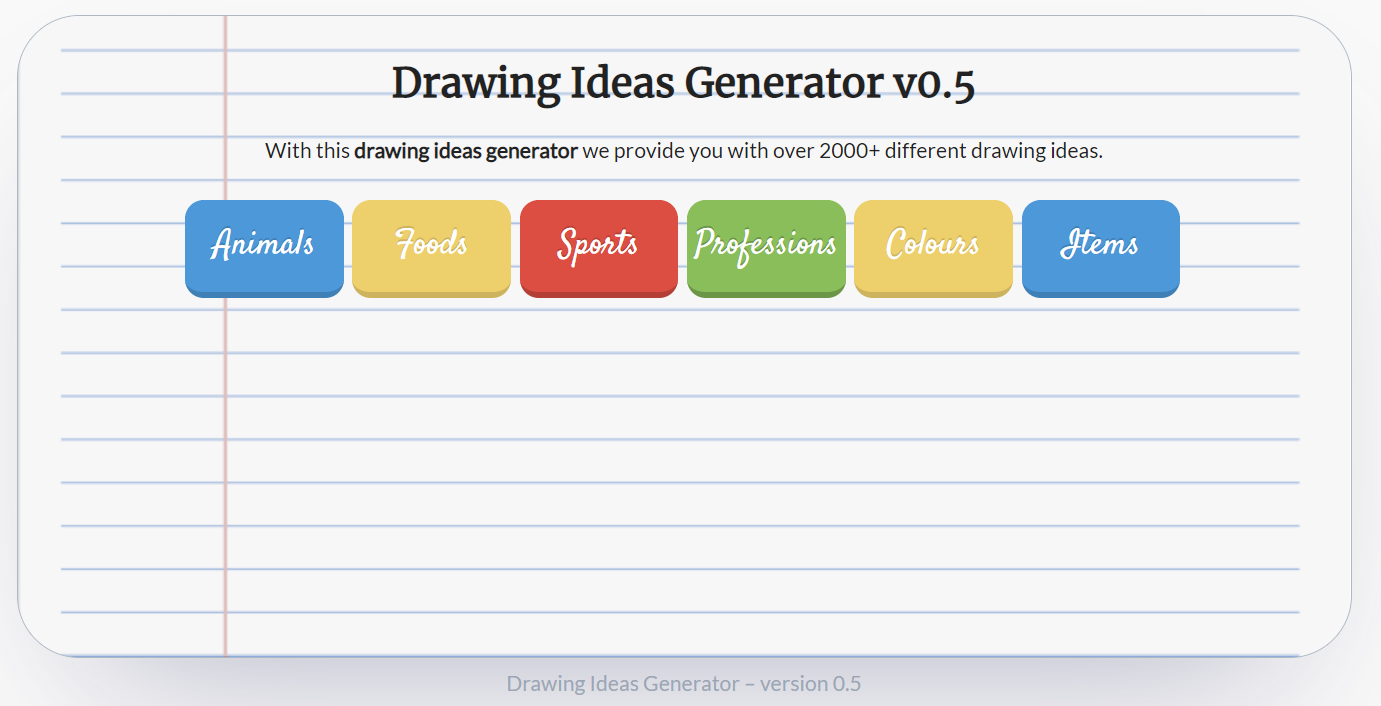 Enjoy this post?

Buy Xquissive a pizza