On-Chain it all
List of Contents:
🔗 On-Chain it all

👀 To Keep an Eye on

🔁 Circular Economy

🗂️ Directory

📰 Related News

👊 Sponsors

💸 Coupons
---
🔗 We are quickly transitioning to a world where everything we have, tangible or intangible, can be and will tokenized.
Blockchain has unchained, a wave of innovations and ideas that has made the world a whole different place today than it was jus a few years ago. Bitcoin was the first real application to be deployed on a blockchain. It has die many times over, but it always seem to come out of the grave to hit yet another all-time-high, and this is just starting.
As bitcoin's blockchain became limited for others uses outside transaction tracking, some programmers and developers, who were eager to create something less restricted to build on top of, started to create alternatives.
Vitalik Buterin was one of the first developers to effectively create a blockchain (Ethereum) that works as a platform for numerous other cryptocurrencies, as well as for the execution of decentralized smart contracts. Today, Ethereum is also know as the world computer, but is by far not the only platform housing the tokenization of assets.
Protocols like Solana, Binance Smart Chain, Polygon, Cardano and many others are rapidly growing in popularity as alternatives to build NFT, DeFi, and other open-source ecosystems.
The faster and the more stable these blockchains get and the more adopted and understood the technology becomes, the more items we will see registered on different blockchains. Anything that can be tokenized, will be tokenized.
"Tokens are assets that allow information and value to be transferred, stored, and verified in an efficient and secure manner."
Realnifty is a company selling real estate as NFTs. This asset class is a great fit to test the tokenization of physical items, because as they put it:
Unlike with most physical assets, real estate transactions don't require any physical interaction with the property, only the records around it. When you buy or rent/lease a home, condo, apartment, office or land or pay your taxes, you don't physically move or do anything with the property as you would with your car or a collectible. The fact that real estate transactions mostly only involve changing of records and not the physical asset itself makes them a natural fit for NFTs.
Other assets that do require to be moved as they exchange ownership can easily be tokenized as well. The DMV (Department of Motor vehicles) in the United States has, in a different format, a token for every vehicle in the country. A VIN number is like a Token ID on Ethereum or any other blockchain, a unique identifier. But VIN numbers are not democratic, immutable, and definitely are not decentralized.
And the list goes on…
Efficiency, transparency, traceability, speed, improvement of contracts and transactions, and decentralization can be a few of the benefits of a tokenized world. But there are also some disadvantages or challenges to this. Security is one of them, the more we add a digital aspect to everything tangible, the more and better security we need to make it trustworthy and reliable. Everyone who wants to participate in this "On-Chain it all" world has to be more tech oriented or be left behind. Usually the less educated and those with less access are left behind. Most of the times these are minorities, hence our need to make sure minorities are up to par in terms of education and access.
---
To keep an Eye on 👀:
---
Circular Economy 🔁
Just like the term "Metaverse" which is becoming trendy and overused, we will start hearing more and more about the Circular Economy.
As per wikipedia, Most linear economy businesses take a natural resource and turn it into a product which is ultimately destined to become waste because of the way it has been designed and made. This process is often summarized by "take, make, waste".
By contrast, a circular economy employs reuse, sharing, repair, refurbishment, remanufacturing and recycling to create a closed-loop system, minimizing the use of resource inputs and the creation of waste, pollution and carbon emissions. The circular economy aims to keep products, materials, equipment and infrastructure in use for longer, thus improving the productivity of these resources.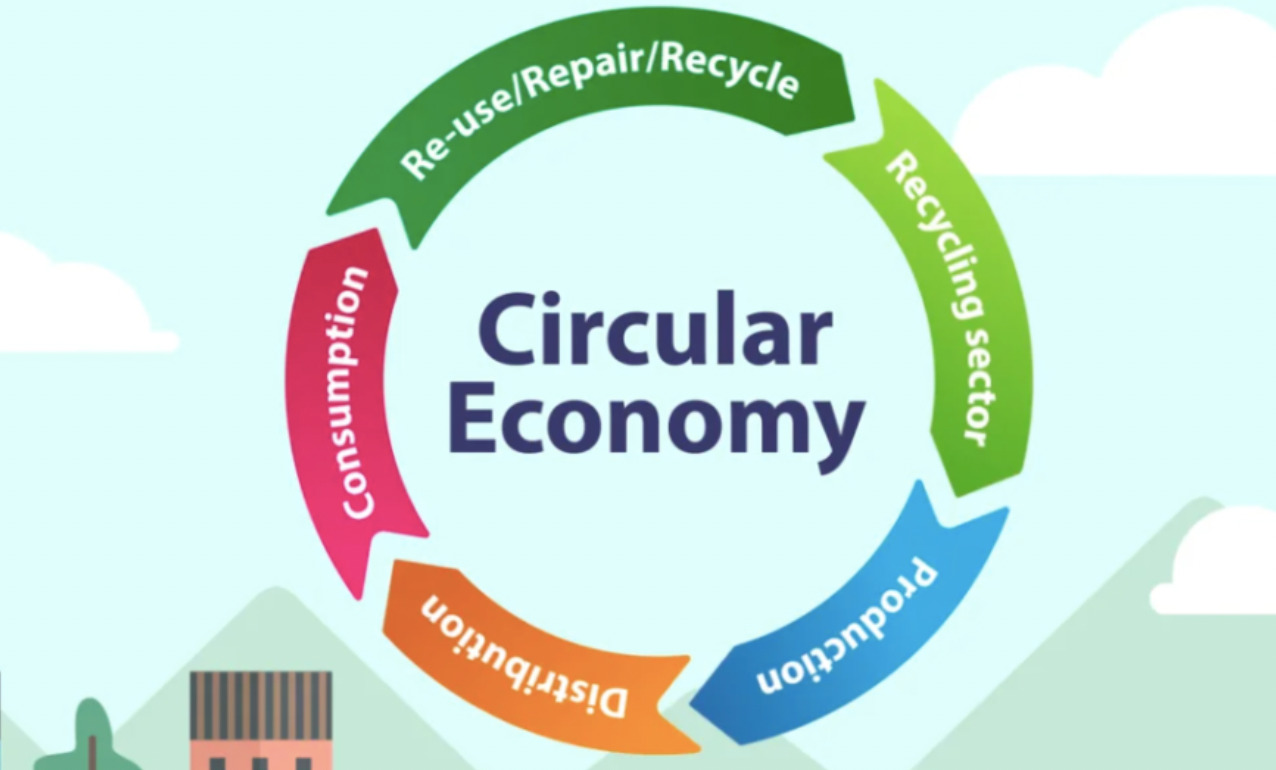 Waste materials and energy should become input for other processes through waste valorization: either as a component or recovered resource for another industrial process or as regenerative resources for nature (e.g., compost). This regenerative approach is in contrast to the traditional linear economy, which has a "take, make, dispose" model of production.
Nike launched a host of circular products this year, including a recycled-content version of the Converse Chuck Taylor All-Star and an "exploratory footwear collection" made from factory and post-consumer waste.
Reusable packaging platform Loop launched in 2019, and its model of delivering mainstream products in reusable packaging has grown in popularity since then. Even as people grew wary of reusable items due to the coronavirus pandemic, Loop saw its sales surge in 2020 — and in September, its service rolled out to all 48 contiguous U.S. states. Many other companies and entrepreneurs are turning to the Circular Economy to tackle the global emissions problem and help make the world a more sustainable and green place to live.
---
Directory 🗂️:
Enjoy this post?

Buy yaro a Book