Orc Covenant Now on Steam~!
Hey Everyone!
We have an awesome new game on Steam! Wishlist now so you don't miss the launch discount! Also, wishlisting our games really helps us. If we get 7,000 wishlists we're featured in the 'Popular Upcoming' section on Steam. That's a lot of work--so every wishlist counts!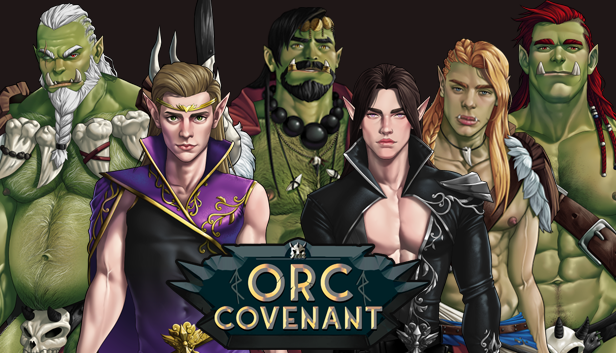 https://store.steampowered.com/app/2243570/OrcCovenantGayBaraOrcVisualNovel/
Gorgeously illustrated with hundreds of images, Orc Covenant is a sextacular romp into a fantasy realm full of sultry elves and beefy well-endowed orcs!

The sorcerer elf Xareth should be prince of Zellerwind, but his father was usurped by King Trum'kel, an inept conman. Xareth now seeks help from the orc tribe to take back his throne.

A visual novel with four love interests to choose from! Will Xareth regain his throne and fall in love? Or do the orcs have other plans for Zellerwind?

Enjoy this post?

Buy Y Press Games a coffee