Hi members 🥰
It's October now, the month that is my birthday as well as the month that full of art prompts challenge from so many artists around the world.
This is my first try for it, and here is my personal prompts list : Octemotion ( yep! The prompt will be about emotion)
My focus will be about : Character + emotion, expressing with colors & lighting to create the mood.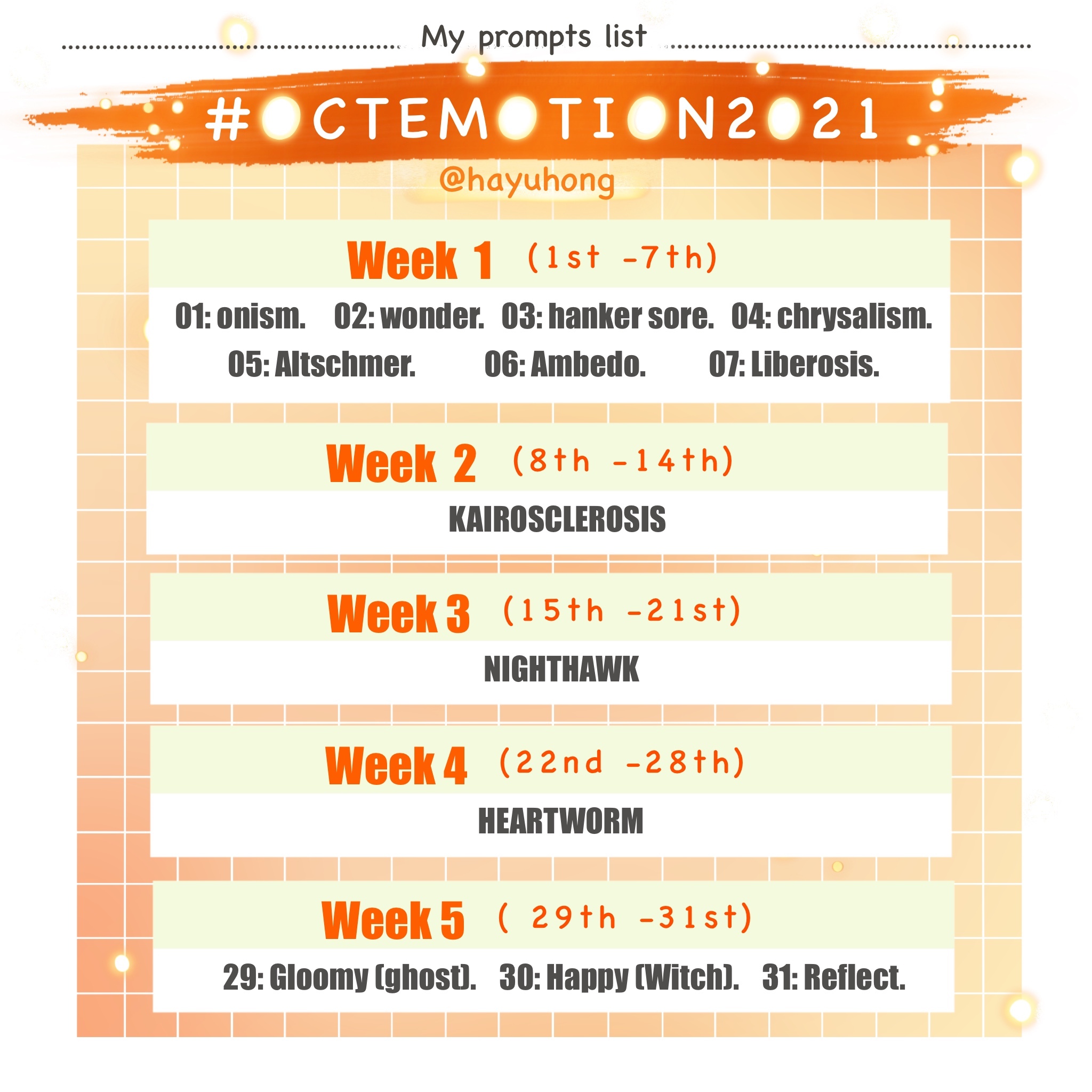 It have already passed the week 1, and left me with so many wips that nees to be done ( 😂 I have less time to work recently bcause I need to take care of my toddle, and I some how feel quite blocked & stucked 🥲 )
So, I changed the prompts to weekly for next comming weeks. Therefore, I don't feel stress and also can have to to finishes those wips 🤧.
I will up the final painting & steps / timelapse video of those in here for my supporter & members!!! So stay till and wait for me yaaaaa!
Sincerely!
Yu Hong