Playing with Voxels!
I don't do 3D art at all, but there's something fun about voxel shapes, so I decided to try it! I read about MagicaVoxel and how it's an open-source and a well-known voxel creator, and voxels remind me of clay while looking like clunky pixel art, and I think that's why I kinda like it.
I call this piece "Spekle At The Pond".
Which one is Spekle? Not important!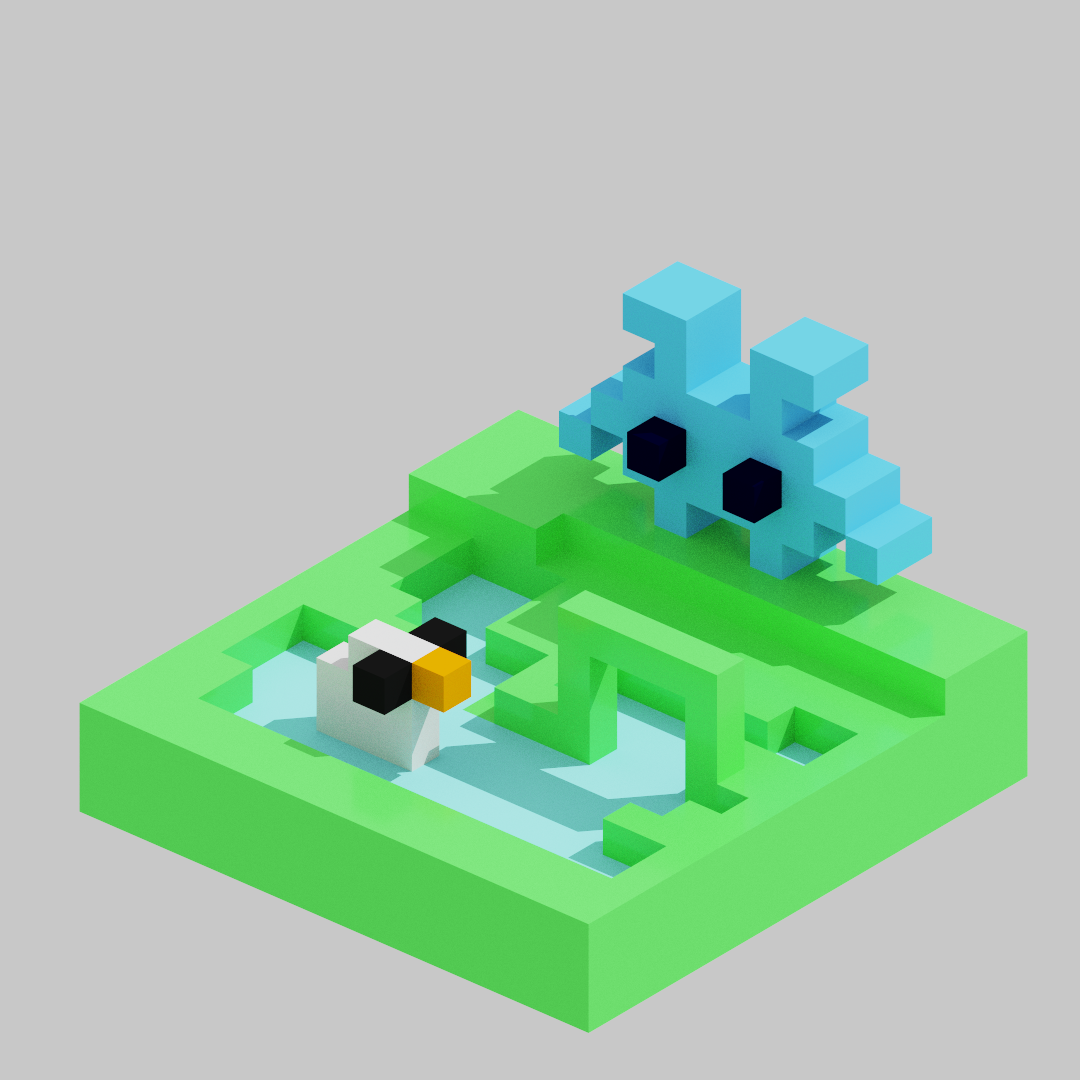 – Bloomzeye
Quick Links: My game on Itch.io | Random dev updates Twitter | Video devlogs on Youtube | Instagram | Buy Me a Coffee
Enjoy this post?

Buy Bloomzeye Studio a pretzel