Tools We Use for the Job
If you're a new race director, you might be asking yourself, what should I use to help me manage my race? I'm here to tell you that you will get a difference response from every race director; however, I'll share the tools that we use.
Of course, we use Facebook, Instagram, and Twitter for social media posts, but I won't include those here, as I'm pretty sure, this is common knowledge for everyone.
Trello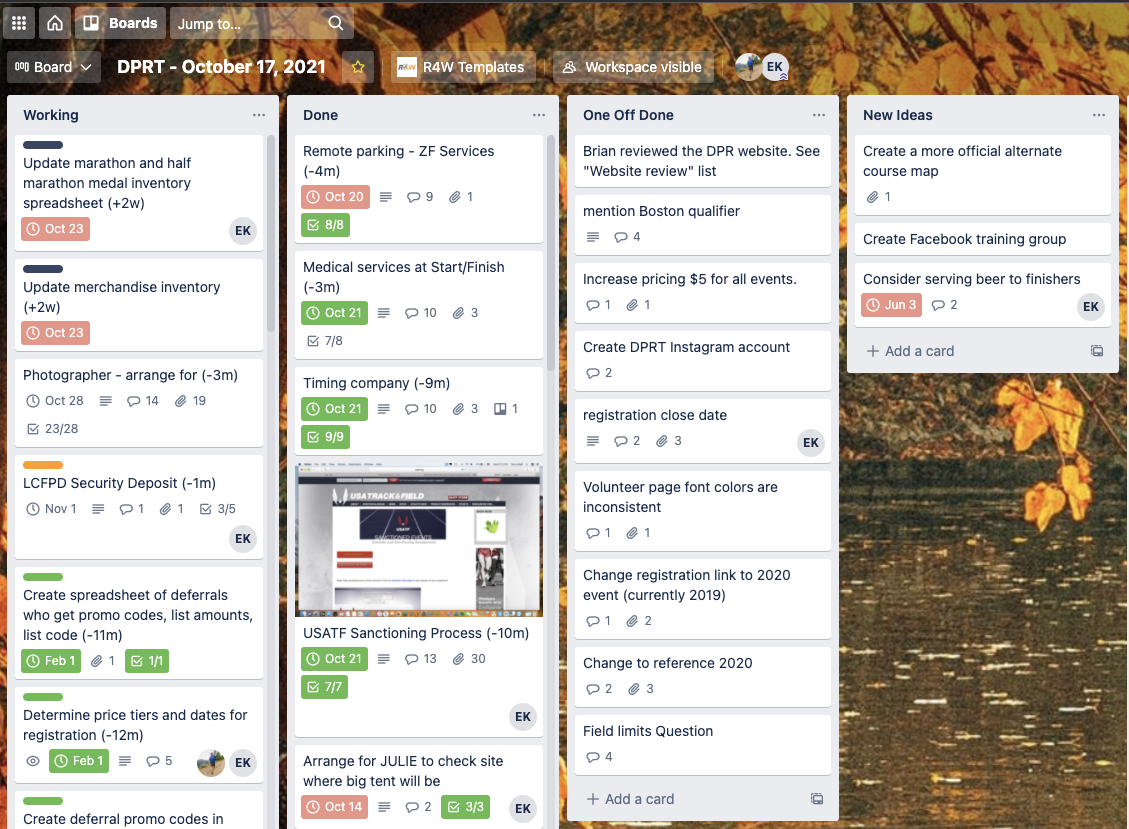 We use the free version of Trello to help us manage all the tasks for our races. We have painstakingly went through our race process and designed a template board that we now use for our races. With each year, we refine the template where needed. Trello is nice because it allows multiple users to carry on various tasks on the board. Tasks can be easily moved around using drag-n-drop. They can be filtered by assigned and due dates. While working with the cards, you can create checklists, attach documents, add links, and comment on the activity. When the task is done, we can simply move the task to the Done column. It's really flexible in that you can customize any of the columns to represent whatever it is you want. Trello also has PowerUps that you can integrate, but for the most part, this is a Pay feature.
Google Drive
We use Google Drive to store all of our documentation. It's nice because we can get notifications when there are changes, we can also collaborate in realtime on various Google sheets, docs, forms, etc.
Google sheets - Used for registration exports, results exports, expenses, collecting responses, visualizations, inventory, cost analysis, social media post creation, volunteer lists, and pretty much all list type data.
Good Forms - Used to collect responses from participants. Could be a wait list, survey, award pickups, etc.
Good Docs - Used when we need to Print simple signage, document collaboration with team members, draft email creations, Content snippets, etc.
Google MyMaps - Used to create custom maps. We can create course routes and race village diagrams of where things go, which is helpful to provide to permitting bodies, volunteers, and participants. Here is an example!
Canva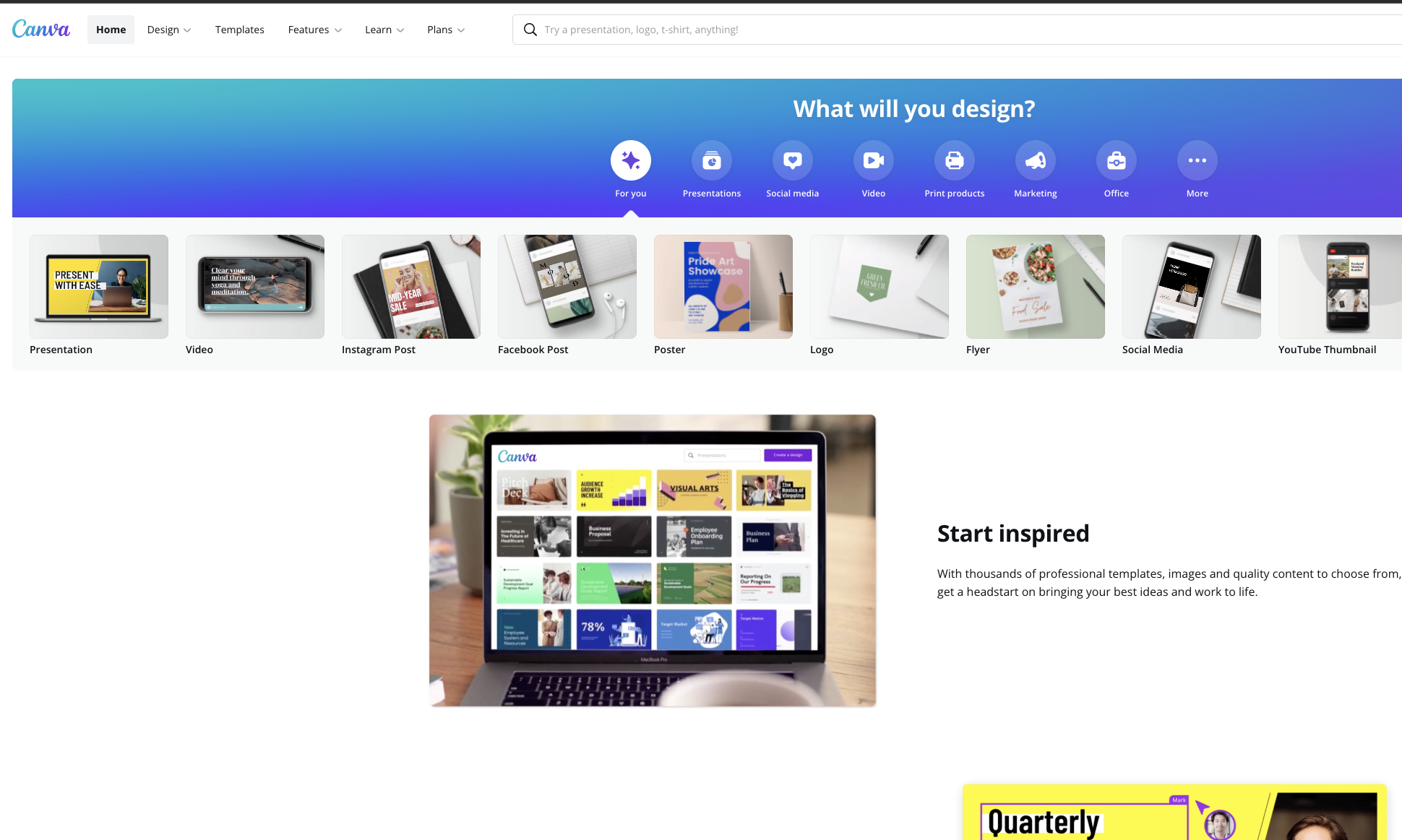 We use Canva to quickly create social media graphics for our various platforms. They do have a pay version, but we use the free one and they have plenty of templates to choose from Instagram post to Facebook Cover photos. They also have free content to add to the design, such as illustrations, text, shapes, etc. You can upload your own images, as well, and integrate into the design. You can categorize your designs into to two folders on the free version. When you're done you can download in various formats.
Race Roster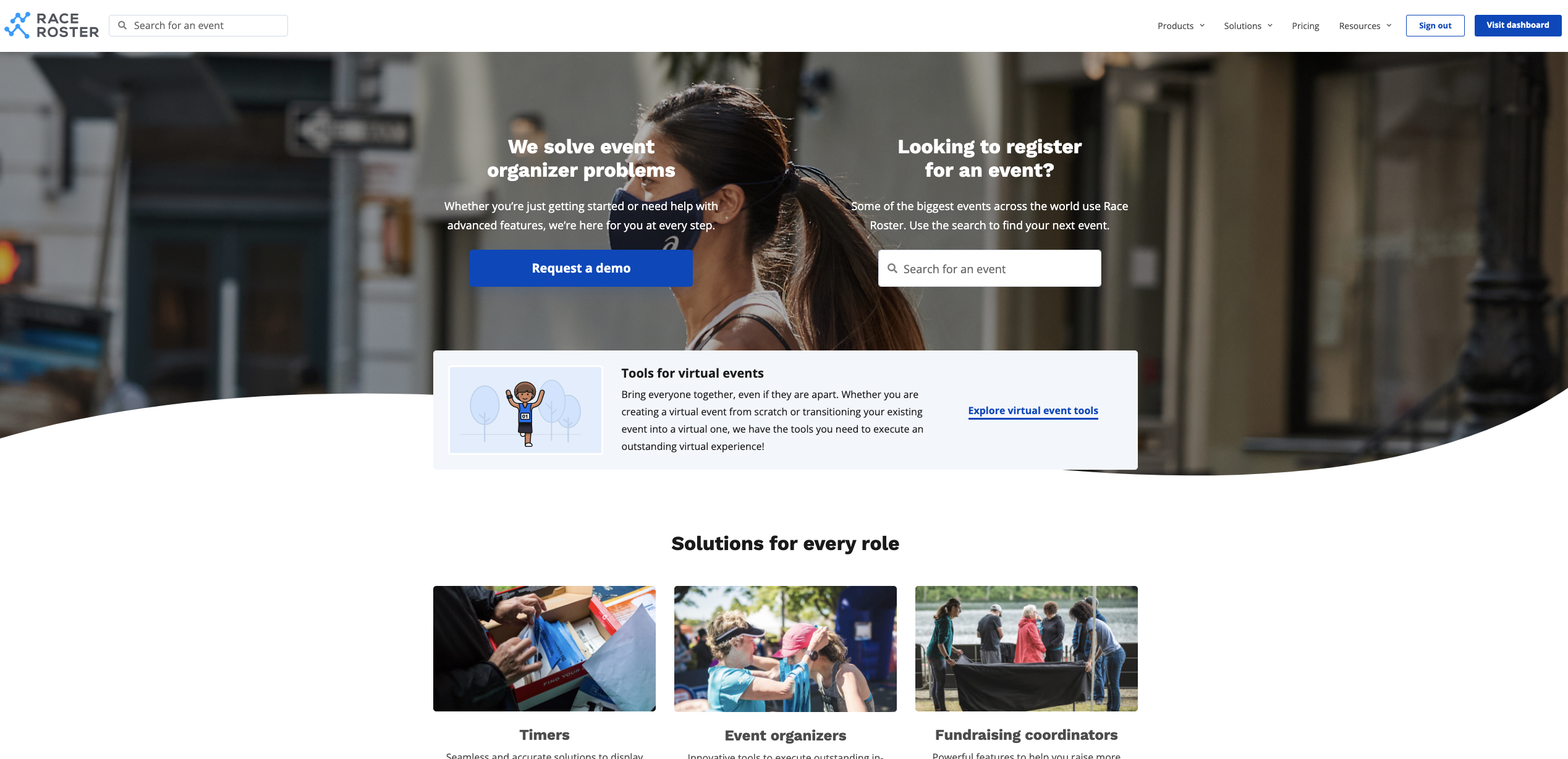 For our registration platform, we have been using Race Roster, but we are considering changing for next year's races. The platform is fine, but there have been some disappointments over the years with the direction of the platform, which I won't get into here. I'd recommend trying them out, but there are other platforms that are competitive with them, as well, like RunSignup.com. Because our races gravitate towards the ultra running scene, we may try out UltraSignup for our next race.
The platform takes through a lengthy setup process to get up and going, but once you have it created, you're able to copy from a previous event to kickstart your next one, which is a nice feature. They have some email campaigns you can use and a volunteer management system. These are the things we primarily used. They have a ton more, so go check out the features.
Tango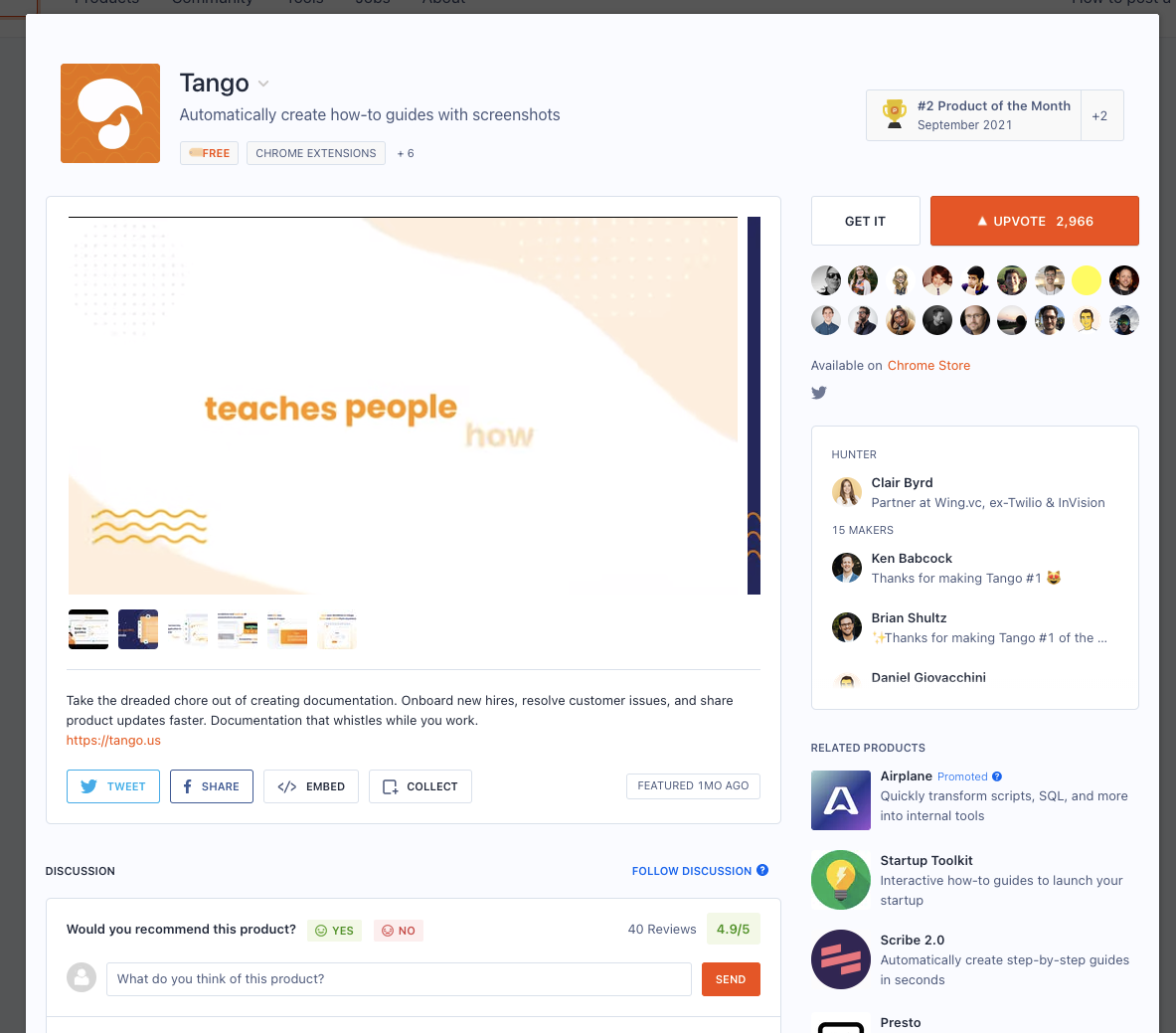 Tango is a browser plugin that enables you to create how-to-guides with screenshots. Helps you communicate with your team and show how to do things for your participants. It's free to use and it's awesome! Gotta check it out.
GoDaddy
I only list GoDaddy because we currently use it for one of our races and it's a horrible user experience. I don't recommend. Our site that is hosted here, but will be redesigned and hosted elsewhere before our next race.
Well, I hope you found this enlightening and peeked your interest to check out some tools that you might not otherwise knew about. What tools do you use for your races? Do you like them? What makes them great? Leave a comment below...
~ Happy Trails, BG
---
If you'd like to comment, share thoughts, etc, please do! I read and respond to everything!

If you'd like to read other things I've made recently, head here

If you want to support this blog and my helping of others with their races, you can 1) share it with people in your circle (tag me if you do!), 2) buy me a beer, or 3) become a monthly member where you get my help with race-related tasks
Enjoy this post?

Buy Brian Gaines a beer