Happy July! It's officially summer and I heard that means it's hot out, but I can't tell underneath all this San Francisco fog. Very thankful for that right now as I read the news of the PNW and BC. I hope you are safe and staying cool.
June was the first month of feeling like a full-time artist. When people have asked me if I'm doing illustration full time now, I noticed I had been giving half-hearted answers like "that's the plan" or "I'm just taking a break right now," as if it would be a lie if I were to say I currently am an illustrator or artist. I've realized that I put so much weight in my mind on merely the statement of saying I'm an illustrator. It feels to me that as soon as I say it, I have to have meet this minimum qualification for the "artist" title otherwise I'm a fraud.
Some lovely lovely people helped me feel true as an artist last month, not only by funding my BuyMeACoffee goal to write these posts regularly, but also by giving me such love and words of encouragement for work that I truly enjoyed doing. You can read more about that project in my last post.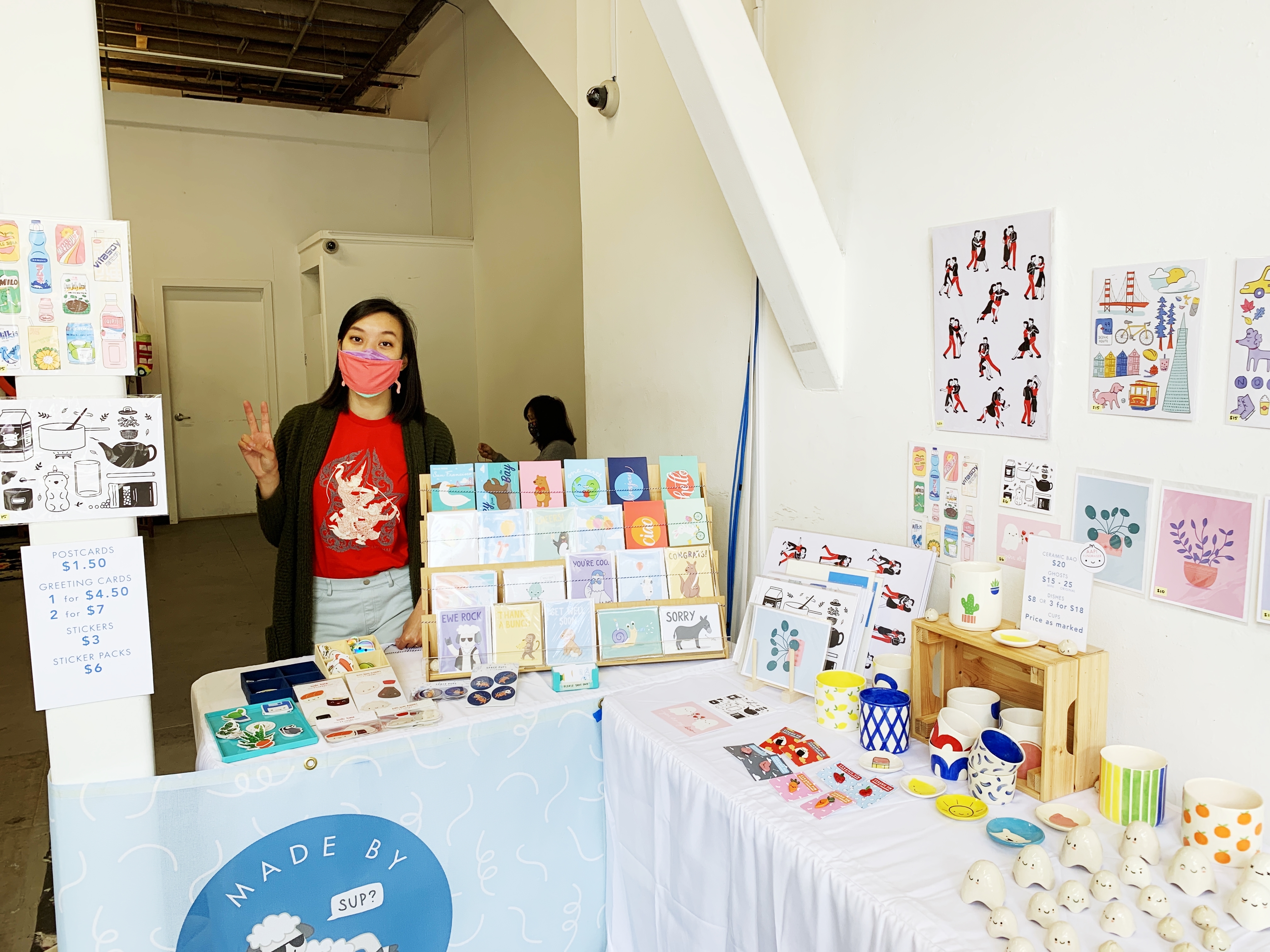 [Image Description: Me next to my table set-up with all my goods from Made By Chanamon]
Getting into the swing of this being my full-time job now, I participated as a vendor in my first in-person markets in over a year. First was the AAPI market in Oakland held by the awesome E14 gallery, honoring Asian Pacific American Heritage Month and local Asian artists amid the recent light shone on anti-Asian hate crimes in America. Second was my favorite, Urban Air Market in San Francisco, which debuted my long overdue event flyer design and inventory that has been sitting in my closet for too long. Check out my little journal entry about that experience and the feeling of coming into the reality of my business no longer being just a side hustle here.
I also had my first project since officially leaving my old job with the best possible client to make this journey full-circle: SF Etsy. Even better, it was in collaboration with SF Parks Alliance to create community activities for residents and visitors of San Francisco! Check out Shine on SF to see my part of the project as well as some other amazing local artists.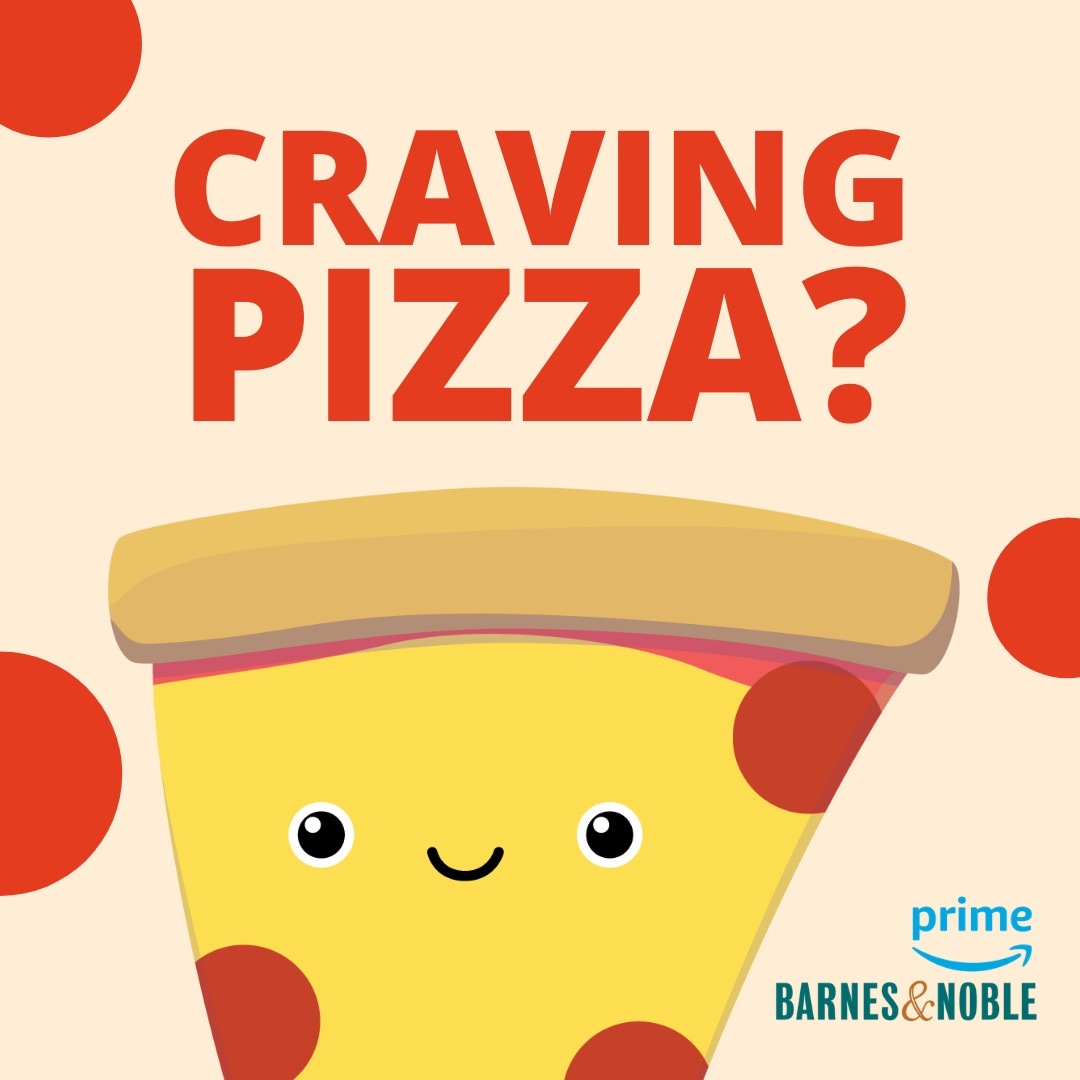 [Image Description: Illustration of a super cute pizza smiling under the words "Craving pizza?" with Amazon Prime and Barnes & Noble logos]
This month was most exciting because I finally announced that my first picture book is coming out!! I spent a lot of time late last year working on this project and have been holding my tongue since then because I was scared something would go wrong and it wouldn't be real. Illustrating a children's book has always been my biggest dream and I cannot believe it has become a reality. You can pre-order the book on Amazon, Barnes and Noble, and Target before it launches on July 28th!
It's been 6 months since I left my job and I don't feel like I've done enough, especially with most of it spent in quarantine, but I do feel like I have so much I'm ready to accomplish and can't wait to share it all with you.
If you liked this newsletter, please let me know with a Like or Comment what you'd like to hear updates on next! And if you want to see more of my stuff:
👩🏻‍🎨 Check out my art on Instagram @madebychanamon
🛍 Shop cute things on my Etsy shop
🧋and of course, support me here on BuyMeACoffee
Thanks for reading! 💛~ Chanamon
・newsletter002・